Beauty
Viral Beauty: Hailey Bieber's Strawberry Milk Make-Up Glam 
How to get Hailey Bieber's viral Strawberry Milk Make-Up Glam
10/23
Share this:
Filed under Beauty
Written by En-Route Editorial Team
Spring is in the air, and what better way to usher in the new season than by taking inspiration from classic trendsetter and IT girl Hailey Bieber herself. Known for her timeless style and glowy, natural beauty trends, Hailey's newest make-up routine is the essence of adorable, blushin' beauty that will have you embracing your inner strawberry-emoji.
Strawberry Make-up is the perfect sun-kissed natural make-up look. It's as classy and natural for an everyday work look as it is adorable for a spring-time day out. It's the perfect, minimal combination of products that will make you feel like you're in Strawberry Fields.
Rosie xx
Divine Skin: Rose 001 The Essence
Pat McGrath Labs
Price: $$139.00
Prep your skin with Pat McGrath's signature glow in a bottle essence, designed to calm and rebalance the skin whilst preparing it for Make-Up. A little goes a long way, so gently tap a small amount into the skin for a soft, plump glow that'll enrich and hydrate your skin. It's delicately fragranced with rose petals for an ultra-soft girl glam, and as an added bonus, it'll elevate your vanity with its perfect pink and gold packaging.
lawless Glow Luminous Skin Filter
MCoBeauty
Price: $$17.49
Strawberry Make-up is all about looking glowy and dewy, and what better face base to start off with than McoBeauty's Flawless Glow, created to help you achieve a natural glow without looking cakey or heavy at all. Known for its affordability without compromise, McoBeauty's 4-in-1 multi-taking hero is perfect for a luminous, dewy complexion that'll elevate your skin's natural glow all day long.
Etheral Light Concealer
Too Faced
Price: $$45.00
My go-to concealer, its formula is infused with an alpine rose serum-solution to ensure it glides on buttery smooth and won't crease throughout the day. Use it under the eyes for puffiness and dark circles and any unwanted blemishes, it'll leave your face looking illuminated and glowy, naturally. The shades were created with skin undertones in mind, offering solutions to warm and cool toned skin without compromising on coverage.
Beauty Light Wand in Pinkgasm
Charlotte Tilbury
Price: $$58.00
The star of the show, this stunning liquid highlighter/blush combo is the perfect addition to your  strawberry make-up routine, adding the most natural, subtle shimmer to a deep pink base to lift up your face and leave you blushin' all day long. 
It's radiant, lit-from-within formula can be applied to the cheekbones, brow bone, cupid's bow and nose for that extra strawberry red flush, perfectly blended out with either a sponge or finger.
Cream and Contour Duo
Tom Ford
Price: $$154.00
Loved by Hailey Beiber herself, the Tom Ford cream and contour duo is a luxurious, buttery combination for softly sun-kissed skin. It's perfectly buildable on the face and blends seamlessly into the skin for natural dimension and coverage, warming up the complexion subtly. 
To emphasise facial highpoints including temple, cheekbones and jawline, use an angled face brush to tap product into place and softly blend it out in an upwards motion to lift. Then, take the lighter illuminating shade on top and tap into the skin, trust us, once you get into luxury contours, you won't look back.
Positive Light Liquid Luminizer
Rare Beauty
Price: $$44.00
Liquid highlighters allow for a much more subtle, natural glow to the face as against a standard compact. Rare Beauty's Positive Light highlighter in the shade Enchant is perfect for a subtle pop of highlight on-top of your blush, bringing out a glowy, subtle pink sheen.
Fan Fest Mascara
Benefit Cosmetics
Price: $$48.00
In one simple swipe, this volumising mascara will leave your lashes looking full, long and curled for days. The brush is curved and thick enough to coat your whole eye in one-go, leaving the lashes looking full and the eyes bright. Use it on the top and bottom lashes to open up your eyes and give that 'falsies' look.
Flyliner Longwear Liquid Liner in Big Truffle
Fenty Beauty
Price: $$38.00
Perfect not just as a soft liner, but for adding a subtle touch of fake freckles across the nose and cheeks. Fenty's liner in big truffle is a hyper-pigmented water-resistant liner that can be easily flicked onto the face for a sun-kissed freckle look, it's the ultimate added touch for an adorable strawberry look.
Strawberry Jellybalm
Lanolips
Price: $$14.95
Perfect your pout with the perfectly juicy strawberry flavoured gloss. Infused with lanolin and true strawberry fruit extract, It'll hydrate and repair chapped lips whilst leaving you with ultra-glossy, plump lips tinted with the perfect amount of natural red glow. It's the perfect everyday handbag essential for an instant y2k inspired gloss moment, safe to say I'm obsessed.
Setting Powder
Huda Beauty
Price: $$56.00
The best loose powder on the market, period. The coverage in this formula is unmatched, and glides over the skin seamlessly, leaving the skin looking facetuned in real life. This finely milled powder works to subtly colour correct and highlight different points of the face when applied. Lightly tap under the eyes to set and brighten, taking any excess powder on a small brush or puff and going over any oily spots on the face for maximum coverage.
Strawberry Toothpaste
Waken
Price: $$13.00
Up the strawberry love with a nod to deliciously berry inspired oral care. Waken's Strawberry toothpaste and mouthwash duo infuses the freshness of natural strawberry flavour with classic mint to leave your smile bright and your breath fresh. If you're after something a little more fun in your morning and evening routine, Waken will be your teeth's new best friend (and bonus, if you have kids, they'll love the taste of something delicious in their toothpaste).
Strawberry Mouthwash
Waken
Price: $$13.00
Strawberries are natural teeth whiteners! Win-win!
Read More From En Route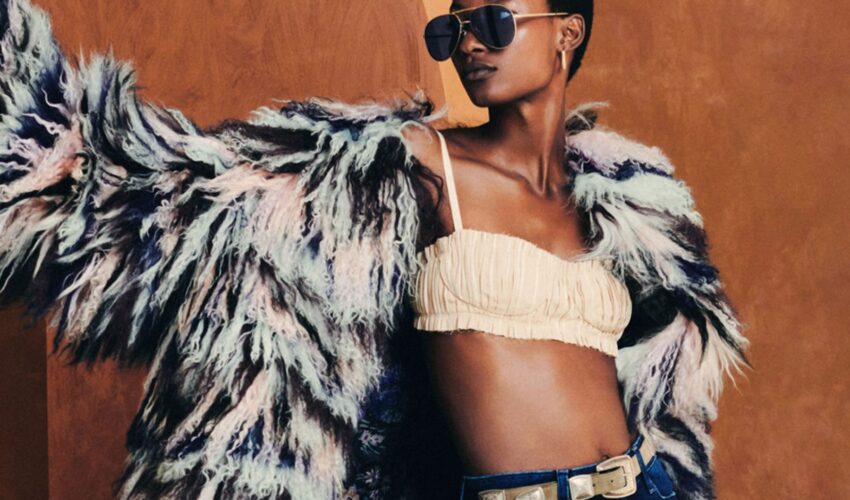 Beauty , Self , Style
06/23
come En-Route with us
Sign-up for our newsletter.
By clicking "submit", you agree to receive emails from En-Route and accept our privacy and cookie policy.