Beauty
Viral Beauty: Iced Out
Embracing the Winter Beauty Revolution.
07/23
Share this:
Filed under Beauty
Written by En-Route Editorial Team
As the months grow cooler and our coffees switch from iced to hot, it's time to ramp up your skincare routine to match the harsher conditions of the weather, and the drying, dulling effect it can have on skin. 
Today, we're exploring the world of winter beauty, where frosty elegance meets trending skincare. We're looking at the perfect frozen chic skincare routine to up the winter hydration and achieve Ice Queen levels of beauty, and it all starts with the skin.
So let's dive in…
Rosie xx
Double-Cleanse
Post-make-up and SPF removal, double cleansing is an essential part of a clean-girl routine, especially in winter. 
Start with a clean, oil based cleanser. Massage into the skin in gentle, circular motions, stimulating blood circulation and promoting plumpness to the face. The world of K-beauty offer amazing, gentle oil cleansers packed with beneficial and clean ingredients, my favorites being the viral Kose Cosmeport Speedy Cleansing Oil and Beauty of Joseon Ginseng Essence Water for their affordable price point and efficient, quick cleansing action.
Follow-up with a gentle, hydrating cleanser. Once applied, allow it to sit for 30 seconds-1 minute on the skin, then rinse off with lukewarm water. It's important to choose a cleanser that suits your skin type to avoid damaging the skin barrier or stripping away natural oils (yes, even if you have oily skin!) – opt for a gentle wash that's tailored to your skin. Urban Jungle's Sake Bomb Cleanser has become my go-to cleanser for a gentle, daily clean that helps brighten the skin.
Kose – Cosmeport softymo Speedy Cleansing Oil
Shop here
BEAUTY OF JOSEON – Ginseng Cleansing Oil
Shop here
Urban Jungle – Saké Bomb Gel Cleanser
Shop here
Exfoliate
I noticed a huge difference in my skin when I started exfoliating the right way, recommended once or twice a week. It's important to avoid excessive exfoliation, as it can be harsh and strip away the skin's natural oils. Paula's Choice Skin Perfecting Exfoliant went viral in 2021 for its delicate, non-abrasive take on the exfoliation process, and for good reason. Apply a thin layer to the face after cleansing and allow it to dry before continuing with your routine. Containing 2% BHA, this one softens and hydrates the skin whilst reducing pores and exfoliating dead-skin cells.
Paula's Choice – 2% BHA Lotion Exfoliant
Shop here
Tone
Don't underestimate the importance of a good toner. Performed after your cleansing cycle and in preparation for serum, toner works to remove those pesky small impurities in your skin and any leftover product residue post-cleansing. It also works to tighten and diminish the appearance of pores, leaving skin bouncy and 'Cloud-like'. The viral Glow Recipe Watermelon Glow Toner is enriched with pure watermelon extract for a natural hydration boost and pore refiner. For a more 'dewy' finish or if you're prone to dry/sensitive-skin, The Jelly Ko Dewy Glaze Toner is a 2-in-1 essence and toner that visibly plumps the skin with 3 Hyaluronic acids – not to mention it smooths out fine lines AND restores dry skin on application, sign me up!
Glow Recipe – Watermelon Glow
Shop here
Jelly Ko – Dewy Glaze Toner
Shop here
Serum 
Perfect for calming and soothing down the skin, Serum's host several benefits beyond just preparing your skin for moisturizer. Serum's contain powerful concentrations of ingredients designed to sink easily into the skin and leave behind a bunch of benefits if you choose the right one for your skin type. The viral Charlotte Tilbury's Magic Serum is a skin firming serum in a luxe, glass bottle that hydrates, reduces pores and diminishes blemishes with consistent use – my skin has been drinking this up since I started using it!
For a cheaper dupe that hosts all the benefits of a luxe serum without the price-tag, the L'Oreal Paris Revitalift Serum is a water-based hydration serum that plumps the skin without leaving a greasy finish. 
Charlotte Tilbury – Charlotte's Magic Serum Crystal Elixir
Shop here
L'Oréal Paris – Hyaluronic Acid Serum
Shop here
Eye Care
As the saying goes, eyes are the window to the soul, so keeping them revitalized is essential for a winter skin ritual. Inspired by cryotherapy, my top pick for Winter eye care is the Charlotte Tilbury Cryo Recovery Eye Serum. Fitted with a cooling metal applicator and potent blend of caffeine and IceAwake, it's an instant eye de-puffer, whilst simultaneously plumping and brightening the delicate skin around your eyes.
Charlotte Tilbury – Cryo Recovery Eye Serum
Shop here
Moisturise
Keep that skincare love strong with your favourite facial moisturiser, essential for bouncy, plump skin any time of year. For those with dry/combination skin, indulge in an extra hydrating moisturiser this winter season – you won't regret it!. My personal pick is Kiehl's Ultra Facial Cream, which nourishes skin with that extra TLC in the drying weather. For my oily/sensitive skin gals, the Glow Recipe Watermelon Glow Pink Juice Moisturiser is the perfect light yet moisturizing potion you need – oh, and it's formulated with 90% watermelon extract and delivers ultra-hydration without any greasy or oily finish!
Kiehl's -Ultra Facial Cream
Shop here
Glow Recipe – Watermelon Glow Pink Juice Moisturiser
Shop here
SPF & Retinol
SPF and retinol is a crucial final step of a skincare routine. They act as that extra shield of protection for your skin from external elements throughout the day and night. I've been on the J-Beauty sunscreen train since my visit to Tokyo in 2019 and haven't looked back! My go-to is the Skin Aqua Tone UV Essence, it has a light lavender tint for skin brightening and tone correction, contains SPF 50+ and is waterproof.
The ROC Derm Correction Serum is a hidden gem in the retinol serum game. It works by gradually diminishing fine lines and wrinkles overtime, leaving your skin visibly firmer and lifted. I apply this one nightly, gently massaging into skin nightly in an upwards motion to stimulate blood flow and improve skin elasticity around my eye area, chin and jawline and cheeks. It's gentle enough to use on the daily, just ensure you're consistent with it!
Skin Aqua – Tone up UV Essence
Shop here
DERM CORREXION – Fill + Treat Serum
Shop here
Read More From En Route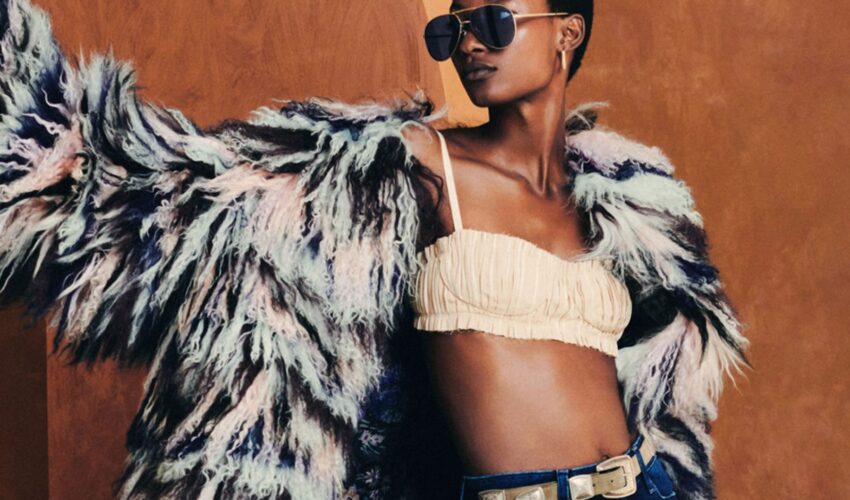 Beauty , Self , Style
06/23
come En-Route with us
Sign-up for our newsletter.
By clicking "submit", you agree to receive emails from En-Route and accept our privacy and cookie policy.