Beauty
Viral Beauty: The Ultimate Guide to Fake Tanning
Viral Beauty: The Ultimate Guide to Fake Tanning This Summer
11/23
Share this:
Filed under Beauty
Written by En-Route Editorial Team
As a very very pale girl from Sydney, I've been through it when it comes to Summer tanning and perfecting a golden glow in the warmer months. From mousse, to tanning drops, I've tried and tested it all, and today we're wrapping up the best choices for your most natural, golden tan this Summer that won't leave you streaky, but rather glowy and perfectly sun-kissed.
Rosie xx
Deluxe Bronzing Mousse
Loving Tan
Price: $34.95
The Best Everyday Tan
Loved by IT girl herself Mikaela Testa, Loving Tan is the salon inspired home-tan designed to leave you with a natural sun-touched glow that no-one will be able to tell isn't a real tan. Showing off an immediate colour on application, Loving Tan is designed to gradually develop over the course of a few hours into a deep, dark tan. Each mousse contains an instant bronzer, making you'll be able to see the tan instantly (no more missed patches).
Created with a natural olive undertone, each Loving Tan formula ensures an easy, streak-free application every time, drying fast and lightly fragranced to deliver your best glow. Available in light, medium, dark and ultra dark tanning mousse, as well as stunning Shimmering Luminous Cream, there's an option for everyone.
Self-Tanning Lotion
LAMAV
Price: $34.00
The Best Organic Tan
Certified Organic and Cruelty-Free, Lamav's gradual self tanning lotion is a great option for those looking to gradually glow-up. Enriched with argan-oil, Macadamia Oil and Green Tea Extract, Lamav's gradual tanner was created to offer a hydrating alternative to standard tan applications, best used post-shower for maximum absorption and left overnight to develop.
For a full body glow, pair it with the LAMAV anti-ageing face tan serum, a luxe facial treatment created to fight visible signs of aging whilst adding a tan to the face. It's anti-blemish formula made with Co-Enzyme Q10 uplifts the natural complexions of your skin tone, leaving you sun-touched and golden, like your body tan. It's the ultimate organic skin glow-up.
Self-Tan Mousse 
Tanologist
Price: $24.99
The Best Affordable Tan
A clear tanning formula that won't leave marks on your sheets or clothes? Yes please! Created with tanning transfer in mind, Tanologists range of clear mousse formulas work hard to brighten, soften and hydrate the skin with a trio of pink grapefruit, goji berry and juniper ingredients, lightweight and hydrating enough to use on both the face and body. 
Choose from Light, Medium, Dark and Extra Dark for your desired result, with your choice to rinse off after 2 hours for a soft glow, or leave on overnight to deeply seep into the skin and create a darker tan. Formulated at a low pH level, it doesn't contain the traditional 'tanner' scent. For a more 'customisable' tan, check out the ranges Face & Body Drops – The more drops you add to your favourite moisturiser, the darker the tan.
Self Tanning drops
Tan-Luxe Body
Price: $78.00
The Best Luxury Tan
This one has to go to the Tan-Luxe Body Self Tanning drops. Mixed in thoroughly with my absolute favourite thick body cream (my latest obsession has been the delicious Sundae Body Whip Perky Plum), these powerful drops enlighten the skin naturally, leaving you with a glowing, bronzed sheen. Tan-Luxe is formulated with powerful skin-boosting ingredients, including Vitamin E and caffeine-rich Cellutone Complex to help the skin appear firmer.
Pair this beauty with the Tan-Luxe Face Tan drops for the ultimate full-body glow. Designed to work in synergy with your existing face care regime, it's delicate dropper system is created to give you total control of the tan you want – more drops = deeper tan. It's streak free and gorgeously lush on the skin – one bottle will last you a long time.
Self Tan Eraser
Bondi Sands
Price: $20.00
The Best Tan Remover
The easiest way to fully remove an old fake tan and refresh your skin in time for a new coat is to use a tan-remover, and Bondi Sands know what they're doing. Its soft mousse formula is designed to be buffed onto the skin over the top of an old tan, left on for 15-20 minutes and rinsed off in the shower. No need for excessive exfoliation or scrubbing your skin raw, this magic formula simply wipes away old tan residue and leaves you feeling clean, refreshed and with a fresh canvas for your new tan. 
Maui
Tina M Copenhagen
Price: $85.00
Summer in Style Honourable Mention 
Sun safety is everything, and keeping your skin healthy, happy and naturally radiant is a top-tip for ensuring your tan will last longer, and your skin in good health. 
Look your best this summer with a stylish, wide brim fedora by Tina M Copenhagen. Featuring a chic two-tone colourway and subtle ribbon, this stylish hat is the perfect accessory to compliment any look this Summer, from your favourite beach to Christmas BBQ, she's here to protect your face, neck and shoulders from the Sun. It's interior drawstring means you can shape it to fit any size head comfortably – Don't compromise your style or sun safety with Tina M Copenhagen this Summer!
Read More From En Route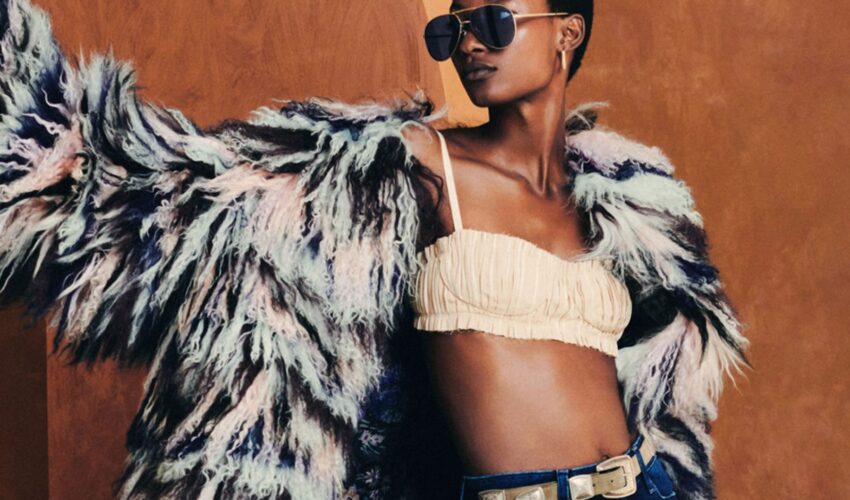 Beauty , Self , Style
06/23
come En-Route with us
Sign-up for our newsletter.
By clicking "submit", you agree to receive emails from En-Route and accept our privacy and cookie policy.