Beauty
Viral Beauty Vibes
The TikTok approved beauty trends that are worth the hype
06/23
Share this:
Filed under Beauty
Written by En-Route Editorial Team
Hey! Hi, how's it going? 
Rosemary here, your resident Gen-Z beauty aficionado, ready to spill the tea on all things viral in the beauty world. From hidden gems, to budget-friendly dupes, and even some disappointing flops, I've got you covered. 
If my TikTok screen-time is any indication (let's not discuss specific hours spent), I know the ins and outs of the products that have been all-over our screens recently, both for their amazing, and not so amazing, qualities. 
So whether you're looking for skincare that will leave you looking like a glazed donut, make-up that leaves you looking radiant, or haircare that looks Runway level ready, I've sifted through the hype to bring you the real-deal. 
Let's dive into the best of the best viral beauty products in 2023…so far…
Backstage Blush in Rosy Glow
DIOR
Price: $72.00
This ultra-pink blush has me feeling like I'm a Barbie girl, in a Barbie world. From its visually stunning packaging to its flawless application on the face, this blush works by picking up on your skin's natural pH levels to leave you blushin' all day long.
The formula is very light, however, allowing you to control the intensity of the pigment on your face by building it up as you go. For an extra touch of glow, layer this one underneath your favourite pink cream blush.
Hollywood Flawless Filter
Charlotte Tilbury
Price: $65.00
Gone are the days when matte, full-glam everyday was the vibe.This 'glow-stick in a bottle' completely changed the game, embracing a new era of make-up that showcases our radiant, dewy and healthy natural selves. The Flawless Filter can be worn in 2 ways, either applied on the high-points of your face for some extra-glow and light coverage on those 'no-make-up' days, or underneath your foundation as a glowy primer. In 2023, we're all about luminous, glowing make-up.
Watermelon Niacinamide Dew Drops
Glow Recipe
Price: $56.00
One word, stunning. These dew drops are the perfect addition to your skincare routine for a luminous, natural glow. Infused with natural skin-boosters like hyaluronic acid and niacinamide, this powerhouse potion creates a gorgeous subtle shimmer on your face. This one can be used alone for a dewy, fresh skin look, or mixed in with your favourite foundation/skin-tint for a healthy glow that lasts all day long.
Brazilian Crush Cheirosa 62' Perfume Mist
Sol de Janeiro
Price: $62.00
It wouldn't be a viral beauty wrap-up without featuring Sol De Janerio on here, and my ultimate pick is their iconic hair + body mist in the scent 62. Top notes of pistachio and almond with base notes of caramel and sweet vanilla pack a powerful punch, and in such a gorgeous, lightweight bottle, it's so easy to pack in your daily handbag and spritz on the go. Sol De Janerio have a huge range of scents to choose from, including the cult-favourite Cheirosa 68 (a popular 'dupe' for Baccarat Rouge 540), however I always find myself reaching for my 62.
As a 'mist', this scent doesn't last for an extended period on the skin, so I love to pair it with the YSL Libre perfume (or any strong vanilla scented fragrance), for a layered, all-day aroma that will.
Airbrush Flawless Setting Spray
Charlotte Tilbury
Price: $49.00
My holy-grail setting spray. Since switching to this powerful potion, I haven't looked back. This lightweight, fine mist creates a delicate shield over your make-up to keep it flawless and in place without that heavy, sticky feeling. Infused with soothing aloe vera and Japanese green tea, it's a refreshing, cool blast of heaven in a bottle that not only leaves your skin feeling revived, but will lock in your make-up for up to 16-hours.
Lip Glow Oil
Dior
Price: $62.00
A cult-favorite on TikTok, and for good reason. This one delivers a gorgeous juicy pout and an almost mirror-like shine on the lips. Colour revive technology reacts to the natural moisture level on the lips, giving a unique sheen whilst delivering maximum moisture. There are 5 shades to choose from, from natural clear to cherry red, to a very vibrant coral, a shade to match your every mood.
At AUD $62, it's a very steep price-point for a lip oil, so I would only recommend this one if you have the budget to spare OR if you really love Dior, otherwise, NYX, Rude! Cosmetics, and Essence have gorgeous dupes at a fraction of the cost.
Diamond Bomb All Over Diamond Veil Highlighter
Fenty
Price: $65.00
This gorgeous compact will have you shining bright like a diamond all night long. It's packed with silver glitter sparkles, so use this one gently as a little goes a VERY long way. Apply it with a delicate touch to the high-points of the face, including the cheekbones, tip of the nose and cupids bow, for a very *extra* highlight. Alternatively, wear this one alone as a sparkling eyeshadow for a very Euphoria inspired look.
Lash Sensational Sky-High Mascara
Maybelline
Price: $26.00
I'm so glad this one went viral. Maybelline has got hands down the best mascara's i've ever tried, and at an affordable price point, it's the perfect beauty buy to elevate your look without breaking the bank. This one delivers impressive length and volume, it's in the name, and totally transforms your eyes.
Soy Face Cleanser
Fresh
Price: $56.00
Product Recommendation of the Week:
My favourite gentle, nourishing cleanser that's perfect for use both morning and night. As someone with dry skin, it's hard to find a cleanser that effectively purifies, hydrates and nourishes without stripping away at the skin's natural oils, luckily, this is the perfect solution. Infused with soy proteins, this one not only smells amazing, but leaves the skin feeling plump and energised. It's recommended for all skin types, which is an extra added-bonus. Love!
Read More From En Route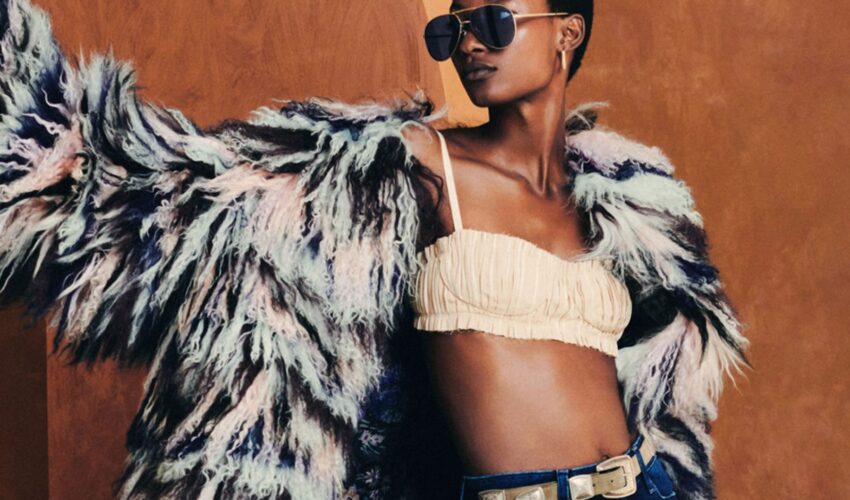 Beauty , Self , Style
06/23
come En-Route with us
Sign-up for our newsletter.
By clicking "submit", you agree to receive emails from En-Route and accept our privacy and cookie policy.