Beauty
Why You're About to Fall In Love With Copper Hair
Get your hairdresser on the phone ASAP
01/22
Share this:
Filed under Beauty
Written by Kate-Marie Thorpe
Everyone's been a Bronde. Balayage is a fine art. And the maintenance required for icy blonde? We need a nap just thinking about it. Sure, they say a hair change is as good as a holiday, but where to from here? 
Look no further than your favourite IT girls heating up your socials with warm, sun-blazing shades of copper. From deep shimmering bronzes to delicate ginger snaps, this trend brings the fire while being versatile when it comes to 'wearing it your way.' 
With celebs like Gigi Hadid, Lucy Hale, Maddison Brown and Sophie Turner tinting our feeds a lighter shade of red, we asked three Wella hair experts for their advice on how to get the look, without the hassle. 
#1 DRAW INSPIRATION FROM YOUR MUSES
All copper is not created equal, and the end results will vary based on your natural or current colour and undertone. Depending on how deep you wish to go, try and take inspiration from a muse that has a similar complexion to your own. 
Monique McMahon, Founder and Colour Director of QUE Colour says to "Look no further than Maddi Edwards taking her bleach blonde to a ginger brunette, and Lucy Hale adding a ginger spice kick to her colour." Movement and curl will also make a huge difference—just check out this super hot and fiery red she created on Chey in action. 
Sophie Turner
Lucy Hale
Gigi Hadid
#2 FORECAST: 100% CHANCE OF BLEACH 
For this look to shine in all its glory, a bleach is required to achieve stunning coppery locks. Bleaching allows your hair to hold the colour best and results in a glossy, pigmented look. 
For a complete transformation, Dion La Bella, Owner of Blow It's a Hair Thing South Australia recommends a comprehensive process. "Achieving this look requires you to book into your salon for a full head of micro stitch foils, a WellaPLEX treatment, a global colour gloss, post colour treatment, cut and blowout."
#3 LEAVE IT TO THE PROFESSIONALS
We've all become partial to a box-dye at home during lockdown, but a change of this magnitude should really be created in-salon.  This technical trend requires foils and a unique colour blend, which is much tricker than an all-over rinse or patchy squirt-and-rub formula. 
When it comes to perfecting your copper, Monique McMahon recommends "Adding shades of 8/05 and 9.43 and 7/43 on any level from 7-12 to have the confidence to be playful this season." If you don't understand what any of that means (a.k.a me), it's just further proof this should be left to the experts!
#5 MAINTAIN THE MANE
Your new locks may look incredible when fresh out of the salon, but on a scale of one to platinum blonde, how hard is copper to look after? "Much less work," says Wella Professionals Education Consultant, Mindy Wilmot. 
The secret is to use specifically formulated colour-protecting shampoos and conditioners to hold the shade and shine. "To guarantee maximum longevity under the harsh Australian summer sun – I love to use ColorMotion+ Color Protection Shampoo (RRP $32.00) and Moisturising Color Reflection Conditioner (RRP $32.00)." 
SHOP THE EDIT
Keep your copper bangs blazing—stock up on our favourite products to keep them vibrant.
Maximise your time in-between salon appointments with Goldwell Dualsenses Root Retouch Powder in Copper Red ($36.95) Stop regrowth in its tracks with this easy-to-apply formula which only needs 60 seconds to instantly cover roots and absorb excess oil. Genius.
weDo/ Professional Moisturising Day Cream ($34.95) contains creamy Murumuru Butter, known for its ability to lock in moisture and encourage beautiful shine. And it's all-natural, so it's great for your tresses.
If you're after screen-worthy shine, look no further than Philip Kingsley's Elasticizer ($72.75). Created especially for Hollywood darling Audrey Hepburn, this cult classic will nourish and protect your hair like none other.
Take your new hair to new heights with Color Wow's Xtra Large Bombshell Volumizer ($63.00). Freshly coloured hair will love the bouncy volume this futuristic foam creates, without drying or weighing it down.
Keep it glossy with Wuli Grooming Shine Balm ($34.00), the new kid on the block giving old-school pomade a makeover. With 9 active ingredients and 2 luscious scents, this delivers on shine, without the stickiness. 
Gisou's Honey Infused Hair Perfume ($63.00) may not be a necessity, but it is essential for showing off your new 'do up-close-and-personal (*ahem* Valentine's Day, anyone?). As an added bonus, it also moisturises and repairs as your colour fades out.
To guarantee maximum longevity under the harsh Australian summer sun – I love to use ColorMotion+ Color Protection Shampoo (RRP $32.00) and Moisturising Color Reflection Conditioner (RRP $32.00)."
Read More From En Route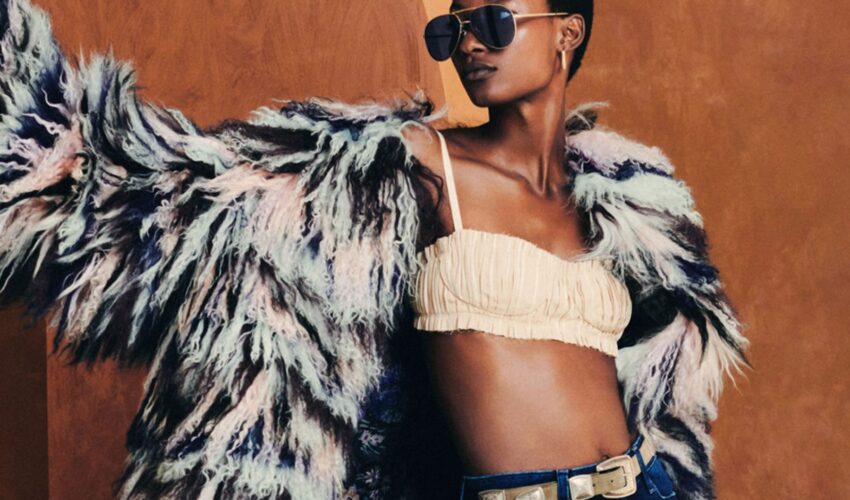 Beauty , Self , Style
06/23
come En-Route with us
Sign-up for our newsletter.
By clicking "submit", you agree to receive emails from En-Route and accept our privacy and cookie policy.