Beauty
What's Causing Your Skin Flares In Winter
Dry, itchy arms and elbows? It could be eczema.
07/23
#health #skin conditions #winter
Share this:
Filed under Beauty
Written by Kate-Marie Thorpe
Dry, cracked hands. An unrelivable itch upon your forearm. Raw elbows. You're not imagining it: it's eczema season. 
Winter brings with it the arrival of changing skin conditions, and cold, dry weather means our skin barrier can switch on us, unexpectedly. Although not the sexiest of skintypes to thrust into the spotlight, take solace in knowing that Australia has one of the highest incidences of eczema in the world, with up to 15% of the population dealing with the itch.  
As a Naturopath, Bridget Carmady of Clémence Organics frequently treats various skin conditions, with eczema and dermatitis being the most prevalent. With the arrival of cooler weather, flare-ups tend to occur more frequently. While eczema can have multiple causes, there are effective ways to minimise and potentially eliminate it.
What is Eczema?
Eczema, also known as atopic dermatitis, is a common and non-discriminatory skin condition. It typically emerges in early childhood and manifests as a red, itchy rash. Over time, it may develop into weeping and dry crusts. Eczema commonly affects areas like the backs of knees, elbows, and arms, although it can appear anywhere on the body.
What causes Eczema? How do you treat it?
Eczema is primarily triggered by allergens, whether they are ingested (such as certain foods and substances) or external (like chemicals, detergents, and metals). However, other factors like stress and gut health can also worsen the condition. It is crucial to consider both internal and external factors when assessing eczema.
Food allergens & gut health
Food allergens, including cow's milk, gluten, soy, eggs, nuts, and fish, are common triggers for eczema. To identify these allergens, a skin prick test performed by a healthcare professional is recommended, followed by further testing if necessary. A beneficial diet for eczema focuses on anti-inflammatory properties, making the Mediterranean diet an ideal choice. It is rich in antioxidants, has a low glycemic index, includes whole grains, limits refined sugar, and provides skin-friendly omega-3 fatty acids found in foods like avocado, olive oils, and fatty fish. Supplementing with essential fatty acids (such as omega-3s and evening primrose oil), vitamin D, and zinc has shown to reduce eczema occurrence. 
Maintaining a healthy gastrointestinal system with a balanced gut flora and reduced intestinal permeability is also important. Probiotics, available through foods like kombucha, kefir, sauerkraut, kimchi, or supplements, support nutrient absorption, boost the immune system, and have anti-inflammatory effects.
Manage stress through daily practices like yoga, meditation, and breathing exercises. Environmental factors also play a role in eczema flare-ups.
Products on Skin
Last but certainly not least, it's important to think about the products you put on your skin. I have formulated products in the Clémence Organics range to help alleviate common skin conditions including eczema.
To make it easier to find which products are best suited for Clemence Organics offers a 'Shop by Skin Condition' tab on the top bar of their website which will take you directly to products best suited for eczema.
"If I had to recommend a product it would be our Ultimate SOS Balm. This multi award-winning balms have helped ease many eczema cases, particularly in children. Grateful parents have provided us with some wonderful reviews which you can read on the product page. The 'grown-up' version of this balm, Ultimate SOS Balm, has also worked wonders on adult eczema (including Mia Freedman of Mamamia fame most recently).
Ultimate SOS Balm
Clémence Organics
Price: $59.99
An all-natural and organic balm for all ages, all over the body. Rich in organic rosehip, calendula and jojoba oils, this intensely moisturising balm helps restore and protect skin from damage caused by the elements. Healing and nourishing, it can be used for minor skin irritations including dermatitis, eczema, rosacea, nappy rash, bites and stings. It may also aid in reducing the appearance of stretch marks. Ideal for travel in a handy tin and portable size.
Read More From En Route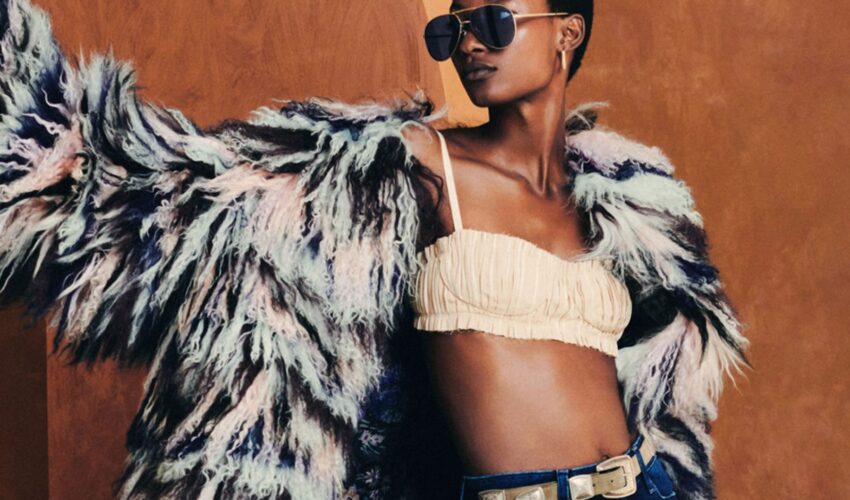 Beauty , Self , Style
06/23
come En-Route with us
Sign-up for our newsletter.
By clicking "submit", you agree to receive emails from En-Route and accept our privacy and cookie policy.