Drinks
7 Festive Cocktail Recipes To Get You In The Spirit
For something a little more complex than champagne
12/21
Share this:
Filed under Culture
Written by Jo Hombsch
I am ready to hang my heels. This festive season has been a lot, don't get me wrong, I'm always up for a party but I feel like I've well and truly made the most of this year's celebrations. With a glass of champagne in hand, I've gone from one event to the next, to countless restaurant reservations and some late-night dancing on tables with friends. Ask me how I'm doing and I'd tell you that I'm ready to tap out.
Replacing the Margarita's at crowded bars for relaxed summer get-togethers is the only thing that I'm after. I'm craving the connection and slowing down with the ones I love the most, sitting back with a seafood spread and shaking refreshing cocktails.
So for (my) added inspiration, I've enlisted a few brands to share a festive cocktail recipe or two. They're cocktails that work all year round and have a little bit of a festive flair because it is Christmas after all. Enjoy!
SILENT POOL FLAMINGO
If you're after a cocktail that tastes exactly like Summer in a glass, look no further than the Silent Pool Flamingo. The lime juice, peach and raspberry liqueur mixed with the botanicals of the Silent Pool gin is the ultimate fruity flamingo number for your afternoon BBQ.
Ingredients
50mL Silent Pool Gin
25mL Lime juice
15mL Peach liqueur
15mL Raspberry liqueur
Method
Add ingredients to a shaker with cubed ice and shake.
Double strain into a chilled cocktail glass.
BACARDÍ Mojito
The mojito is the epitome of a refreshing summer cocktail, shake up just the bare essentials of BACARDÍ rum, lime juice, sugar, soda water and mint.
Ingredients
50 ml BACARDÍ Carta Blanca Rum
25 ml Fresh lime juice
12 Mint leaves
2 Tsp Extra fine sugar
25 ml Soda water
Method
Take the lime wedges and squeeze them in the glass, gently press together the limes and sugar.
Add mint to glass, and press with a bar spoon to release oil.
Fill half the glass with crushed ice, add the BACARDÍ Carta Blanca Rum and churn.
Top with crushed ice and soda, garnish with a mint sprig.
Patrón X CAPI Paloma
A drink that has long been a favourite in its native Mexico – consider it a long, fruity margarita and imagine you're on the white sandy beaches of Tulum filled with Patrón Tequila and CAPI Grapefruit Soda.
Ingredients:
50 ml Patrón Reposado Tequila
100 ml CAPI Grapefruit Soda
10 ml Fresh lime juice
Grapefruit wedge, for garnish
Pinch of salt
Salt rim (optional)
Method
Add all ingredients to an ice-filled highball glass and stir and garnish.
Mandolé Mint & Co
A Mandolé Mint & Co is a creamy, delicious and the perfect 'pick me up' that uses Mandolé Orchard Coconut Milk, White Mozart Chocolate Liquor, Crème De Menthe and mint chocolate of your choice.
Ingredients
60ml Mandolé Orchard Coconut Milk
60ml White Mozart Chocolate liquor
15ml Crème De Menthe
Aero chocolate bar or any mint chocolate
Method
Place all ingredients into a cocktail shaker.
Shake for 3 minutes or until you see froth.
Pour into a chilled cocktail glass.
Garnish with crumbled Aero.
Enjoy the taste sensation.
Riviera Spritz
This one is for your next summer soiree, the Rivera Spritz calls for Elderflower liqueur, lemon juice, sparkling water and top aromatic layers and botanicals of Mirabeau Dry Gin.
Ingredients
30ml Mirabeau Dry Gin
10ml Elderflower liqueur
10ml Lemon juice
60ml Sparkling water
Method
In an ice-filled shaker, shake together the gin, elderflower liqueur and lemon juice.
Fill a wine glass with fresh ice and strain in the mixture.
Add the sparkling water and gently stir. Garnish with the lavender springs and a wedge of lemon.
KAVKA HONEY SMASH

Kavka Polish Vodka, it's bold and full of personality along with delicious apple and plum notes. Add lemon or lime juice, honey, ginger beer and top with apple to garnish and you're left with a Kavka Honey Smash.
Ingredients
40 ml Kavka Vodka
20 ml Lemon or lime juice
10 ml Honey
Ginger beer
Ice
Apple to garnish
Method
Pour vodka, lemon or lime juice and honey into a tall glass with ice.
Add ginger beer and stir.
Garnish with apple slices.
THE DON PAPA OLD FASHIONED
If rum is one of those spirits that sit on the shelf because 'on the rocks' is a little too much then The Don Papa Rum Old Fashioned is for you. A single-island rum made exclusively on the Philippine Island of Negros Occidental, served as a Don Old Fashioned is a new way to enjoy rum this summer.
Ingredients
50ml Don Papa Rum
Bar spoon pure cane syrup
2 Dashes aromatic bitters
Expressed orange peel

Method
Add all ingredients into mixing glass with ice.
Stir to chill, then strain into a rocks glass with fresh ice.
Garnish with expressed orange peel.
Read More From En Route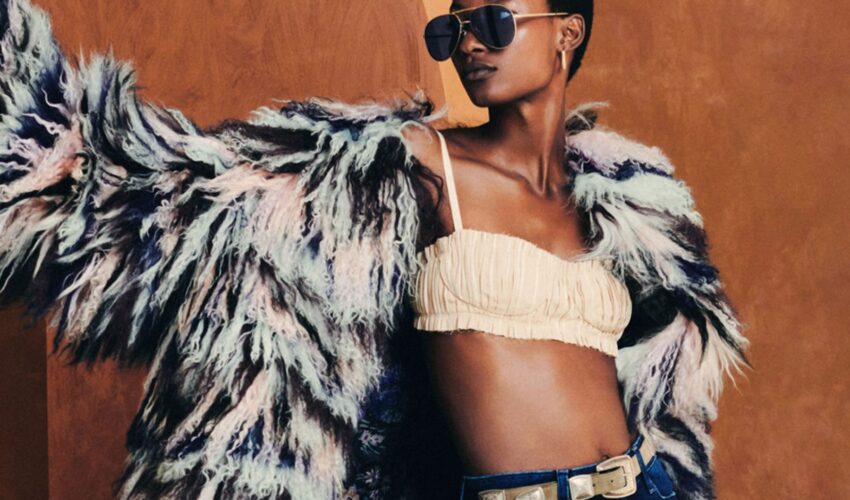 Beauty , Self , Style
06/23
come En-Route with us
Sign-up for our newsletter.
By clicking "submit", you agree to receive emails from En-Route and accept our privacy and cookie policy.