Beauty
Beauty Fridges: Are They Really Worth It?
The modern day practice of cold skincare
04/20
Share this:
Filed under Beauty
Written by Danielle Williams
The Beauty Fridge: a product that topped the lists of beauty-obsessed millenials almost as fast as Kylie Jenner Lip Kits. They entered our worlds circa 2018 and have remained a fixture ever since.
Described as 'A mini refrigeration unit dedicated to 'cold skincare' I found myself asking are they really worth it? OR, is this something else we're being told we need for no real reason?
We spoke to two authorities on the subject — both at opposite ends of the industry spectrum. The first being Sharleen and Vivian, Founders of The Beauty Fridge and Lucy Macdougald, Dermal Specialist at Biologi to see if they could collectively shed some light on if we need to consider Beauty Fridges a need and no longer a want.
DW -
Let's get straight to the point. Do we need a beauty fridge?
Lucy Macdougald leads with "Well it really just depends on the types of products you use, their shelf life and whether they really need to be refrigerated.
Most skincare products don't need to be kept cold, so it likely comes down to a matter of preference. Some would like their products cold as the cooler temperature can have soothing effects.
Realistically speaking, the only time you might need a Beauty Fridge is if your product specifically stipulates that it needs to be kept cold, but generally speaking, most products won't see a difference in the actual properties and benefits"
Sharleen and Vivian from The Beauty Fridge, tell me that the "Precious ingredients in serums, moisturisers, mists and face masks are only a few of the beauty products that benefit from being kept in a cold environment" and that describes 80% of my beauty cupboard so I will take that as a big Y.E.S from the TBF team. 
DW -
What is the benefit of keeping skin care products cold? Will this ensure product longevity?
Lucy Macdougald tells me "It will only make a difference to the longevity of the product if it states that it needs to be kept in a refrigerated environment – which is usually rare.
The reason this is rare is that most products have to go through stability testing, which proves that it will keep stable, and not decompose at room temperature.
Benefits usually come down to personal preference – some people just like the cooler temperature feeling nice on the skin, and having all their products stored in one place"
Sharleen and Vivian from The Beauty Fridge, add "The cooler surrounds will help extend the shelf life and boost the effectiveness of ingredients such as vitamin C, retinoids and formulas higher in natural or organic ingredients. It can also decrease the likelihood of bacterial growth, allowing for deeper penetration of precious ingredients which calm and soothe skin."  
DW -
What are some unexpected beauty products we should consider putting in there?
Sharleen and Vivian at TBF Team list:
Nail polish: When stored in a cooler environment, this can prevent the formula from becoming thick and drying out

Aloe Vera: Products with Aloe Vera or the Aloe Vera plant itself will last longer in the fridge

Candles (who knew!): The theory is that if you put your candle in the fridge it will increase its burning time

Eyeliner/Lip Liner: Want to have a sharper more precise line? Then keeping your pencils in the fridge will help achieve that and also reduce the likelihood of breakage when being sharpened

Perfume: ensure the longevity of precious perfumes by storing them in a cool environment
"There are a few products that don't store well in hotter environments, such as lipsticks and sunscreens, however, these aren't absolute musts (they just need to be kept out of the heat)
The same goes for perfume, which typically can be sensitive to heat." says Lucy Macdougald
The verdict?
They seemingly make a difference to those who like their skincare cold, other than that the rest of us can possibly run with the bathroom cupboard we all know and love. I am not even sure I have the bathroom space nor the extra power point to spare!
In my opinion, they make for cute gifts, you know the type you'd give to the girl who has it all including ample bench space in the bathroom. 
Read More From En Route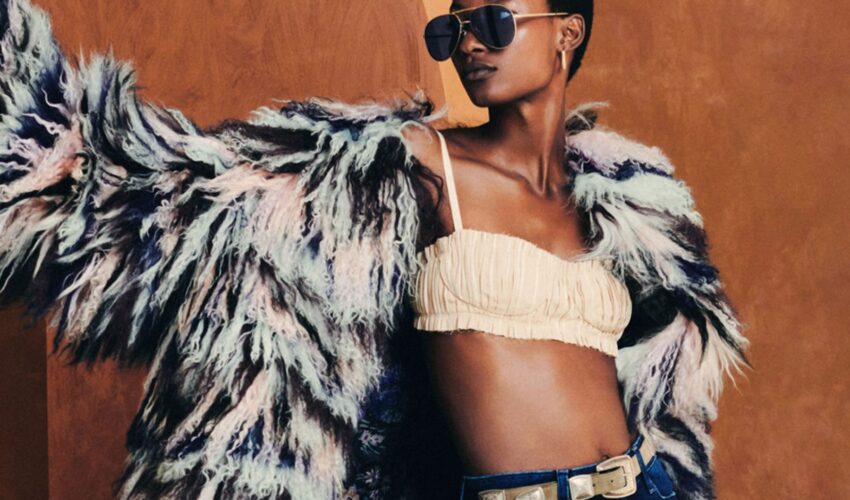 Beauty , Self , Style
06/23
come En-Route with us
Sign-up for our newsletter.
By clicking "submit", you agree to receive emails from En-Route and accept our privacy and cookie policy.