Beauty
Beauty From The Inside Out
Grown Alchemist is one brand that has been getting it right for years
03/20
Share this:
Filed under Beauty
Written by Jo Hombsch
Gone are the days where 'natural' and 'clean' beauty was just terms used only by green juice sipping Byron Bay lovers. We're seeing it EVERYWHERE. 
In the last couple of years, there has been a huge shift in our health and wellness approach to life across everything from the way we eat, workout, the clothes we buy and the beauty products in our cabinets.  
 A couple of years ago most of us wouldn't think twice about all the toxic and nasty chemicals we were lathering on our face. Brands would use fancy words to suck us all into thinking those ingredients we didn't understand would plump, smooth and leave us looking 5 years younger. 
We wanted results and a lot of the time these products delivered, but this came at the cost of ageing skin through the carcinogenic (having the potential to cause cancer) and toxins in these products.
Grown Alchemist is one brand that has been getting it right for years. Founded by Australian brothers Keston and Jeremy Muijs back in 2002, it's a natural and non-toxic brand that believes not only in topical skincare but also by treating the skin from the inside out.
We went en route to the new Grown Alchemist counter at David Jones, Elizabeth Street to check it out. The store itself is a real-life reflection of everything the brand stands for: clean, simplistic while being brave enough to let the product do all the talking. 
We spoke with both Teddy Bel, Head of Retail and Maurice Barr, Retail Lab Flagship Manager, who told us Grown Alchemist has exclusively partnered with David Jones' physical stores in order to give their customers more and allowing them to now speak to the experts themselves. 
We spent over an hour chatting with both Maurice and Teddy (guys who know the brand best) while they debunked some skincare myths for us in real-time. 
EN -
In a nutshell what is Grown Alchemist all about?
Health and beauty are inextricably linked and must be treated from a holistic perspective. Grown Alchemist approaches beauty from a biologically holistic perspective. 
We understand optimal skin health is not only achieved with topical skincare, but also by treating the skin from the inside out. We remove the harmful ingredients found in the wider beauty industry such as Parabens, Paraffins, Sodium Lauryl Sulphates, Petrochemicals and Nitrosamine Releasers to name a few which can become carcinogenic (having the potential to cause cancer) and toxic in the body and age the skin.
Instead, our range works to treat the skin using certified organic ingredients and sophisticated actives like natural peptides to improve overall health and wellbeing. Using plant-based ingredients, we can improve the health of the cells, resulting in improved skin function and overall improved beauty results.
We are proudly Butterfly Mark Certified, (an award given to luxury brands that demonstrate a positive social and environmental impact) do not test on animals and all our packaging is recyclable.
EN -
What is the biggest skincare misconception you regularly hear from clients?
That cleansing can damage the skin – it's NOT TRUE. 
Cleansing twice a day is important to remove external pollutants and antioxidants which aggressively dry and age the skin. 
However, cleansing with poor and harmful ingredients can damage the skin.
Grown Alchemist cleansers are free of Sodium Lauryl Sulphate – a particularly drying ingredient in the majority of cleansers. Instead, we use plant-based ingredients to nourish the skin whilst effectively cleansing away impurities. We offer a number of cleansers for the facial, hand and body to suit all skin types.
EN -
Free radicals are the number one cause of ageing. Can you briefly explain which Grown Alchemist products fight these free radicals?
In short, all our products contain, among other active ingredients, antioxidants. 
Our Detox Serum is one of our hero products and works to fight free radicals on a cellular level. This product features a proprietary Antioxidant+3 complex containing purifying and cell-protecting active ingredients which leaves facial skin looking healthy and radiant.  
Other key products for fighting free radicals is our Hydra+ Oil-Gel Cleanser which features Rosemary for free radical protection, our Antioxidant+ Facial Oil and our Age-Repair Moisturiser. These are just a few of our products which work to fight intensely free radicals – our range as a whole features ingredients which add extra protection against free radical damage.
EN -
There are still some misconceptions about toners. Can you tell us why the negativity in recent years?
The majority of toners in the industry have a very high alcohol content which acts as a drying agent on the skin. Grown Alchemist toners feature plant-based ingredients which are gentler and nourish the skin without damaging the skins acid mantle.  
Our range features two toners – the Detox Toner and the Balancing Toner. The Detox Toner features Hydrolysed Algin for deep detoxification and Rhodiola Rosea Extract to improve skin immunity. The Balancing Toner features Rose to calm and brighten the skin, Ginseng to tone, and Chamomile to soothe. The Balancing Toner is especially effective post-shaving.
Grown Alchemist
Deep Cleansing Facial Masque
$40.00
Grown Alchemist
Body Treatment Oil
$38.00
Grown Alchemist
Shaving Gel
$38.00
Grown Alchemist
Detox Serum
$65.00
Grown Alchemist
Enzyme Exfoliant
$70.00
Grown Alchemist
Hydra-Hand Sanitiser
$40.00
EN -
Grown Alchemist have preached double cleansing for years, but to so many this is a new concept. What is double cleansing?
We advocate a double cleanse in the evening as an important step to effectively remove impurities which build upon the skin through the day. The first cleanse removes surface-level impurities – dust, dirt, oil, pollution, makeup, food etc; the second cleanse cleanses the actual skin itself. 
The concept of double cleansing is akin to the idea of showering with your clothes on.  The first cleanse removes your clothes whilst the second cleanse cleans the skin itself. 
We suggest the Hydra-Restore Cream Cleanser as the first cleanse for people with dryer skin types and the Hydra+ Oil-Gel Facial Cleanser as the first cleanse for people with more oily skin types. All skin types should follow with the Gentle Gel Facial Cleanser as their second cleanse.
A single cleanse in the morning is equally important to refresh the skin and remove cellular waste which builds on the skin as our cells regenerate while we sleep. We suggest a light cleanse in the morning using the Gentle Gel Facial Cleanser.
EN -
Finally, if you had to pick 3 and only 3 products from Grown Alchemist, what would they be?
Maurice:
#1 Enzyme Exfoliant
This granule-free Enzyme exfoliant gives the complexion an exceptional glow and is amazing at refining the texture of the skin. 
Lifts, plumps and smooths lines, and perfect before an occasion or event, when you need skin to look super luminous. Use twice a week and gentle enough to even use around the eye area.
#2 Anti Pollution Mist
Super refreshing and hydrating most to use anytime through the day to replenish the complexion. 
Acts like a bodyguard for skin, protecting against pollution and delivering instant hydration to smooth fine lines and give instant luminosity. Perfect over make up.
#3 Body Treatment Oil
An incredibly absorbant and lightweight body oil that is perfect to apply at night before bed to regenerate and nourish dry skin.
Tamanu oil and Omega 7's work to heal and repair scarring or marks and has Ylang Ylang to calm and soothe. 
Teddy:
#1 Deep Cleansing Facial Masque:  This treatment product can be used 2-3x per week acting to detoxify and refresh the skin of deeper impurities. This product features an Australian white clay, which has a skin softening and nourishing function whilst detoxifying.
It also features wheat germ to tighten pores, Ginkgo for increasing cell metabolisation and Cranberry for deep detoxification. This product is especially great for acne-prone skin. 
Pro tip: spot treat a blemish with this product overnight; the blemish all but disappears.
#2 Shaving Gel: This the best shave Gel I have ever used. 
The gentle and softening nature of the Shaving Gel allows the razor to move across the skin effortlessly, resulting in a close and clean-shave. 
After washing away, the skin is left soothed, calmed and without pores clogged. Sage acts as an antibacterial agent, whilst Sandalwood calms and Tri-Peptides work to heal and repair the skin.
 #3 Hydra-Hand Sanitiser:  
I carry this product with me everywhere. It has a 70% alcohol content naturally derived from Cane Sugar to remove bacterial and Hyaluronan for hydrating hands. 
This Hand Sanitiser absorbs instantly, doesn't dry hands and can be used frequently (as I do) throughout the day. 
Curious to check it out for yourself?
Visit the Grown Alchemist store inside the David Jones Elizabeth Street store in Sydney here or online here.
Photography: Lucy Alcorn 
Read More From En Route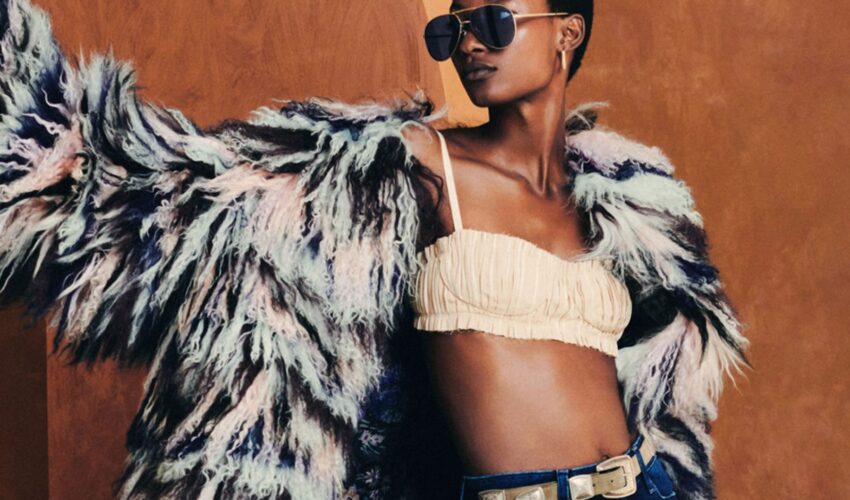 Beauty , Self , Style
06/23
come En-Route with us
Sign-up for our newsletter.
By clicking "submit", you agree to receive emails from En-Route and accept our privacy and cookie policy.