Culture
Ran Out Of Netflix Series To Binge Watch?
Disclaimer: You may come out of this speaking a new language
03/20
Share this:
Filed under Culture
Written by Vira Anekboonyapirom
Its week two of social isolation in Australia and I've already found myself wondering what to watch next on Netflix. You see, the problem is I'm a binge-watcher, once I start I have to finish and this means I'm often polishing off a series quicker than Netflix can say: New Release. 
So I've found myself down a rabbit hole discovering new, international series and rounded up some of my favourites below to keep you entertained because there's no shame in back to back binge-watching this month…or the next.  
SUBURRA: BLOOD ON ROME
The series is a crime thriller set in Rome that describes how the Church, the state, organized crime, local gangs and real estate developers collide and blur the lines between the legal and the illicit in their quest for power.
At the heart of the story, three young men with different backgrounds, ambitions and passions will have to forge alliances to achieve their deepest desire.
Based on the novel of the same name but set several years before, Suburra: The Series, is full of action, drama and crime that sees 20 days of turmoil in 10 powerful episodes.
Recommended for: Crime Lovers
ELITE
The series is a thriller set in Spain when three working-class teenagers begin attending an exclusive private school, the clash between them and the wealthy students leads to murder.

After a public school collapses, the builder tries to repair his image by paying for three impacted students to attend an exclusive private school.
Recommended for: Crime and Drama Lovers
FREUD
In 1886 Vienna, the revolutionary theories of young Sigmund Freud faces heavy opposition – and gain the interest of famous psychic medium Fleur Salomé and Alfred Kiss, war veteran and police officer. With them at his side, Freud soon finds himself in the midst of a murderous conspiracy that kept Austria in suspense.
Struggling with his career and swigging cocaine, Freud is pulled into a gruesome crime, then into an exclusive seance led by a mesmerizing psychic.
Recommended for: Thriller and Crime Lovers
GOMORRAH
Set in the suburbs of Naples, Italy, the crime drama goes inside the Camorra, a fierce Neapolitan crime organization led by Pietro Savastano.
The story is told through the eyes of Don Pietro's right-hand man, Ciro Di Marzio, whose faith in the family is tested when he realizes how far Don Pietro is willing to go to keep his power. Despite his feelings, Ciro feels an obligation to obey Don Pietro's orders when he tasks his underling with protecting his son Genny, who is being groomed to take Don Pietro's place while the elder Savastano is serving a lengthy prison sentence.
Recommended for: Thriller and Crime Lovers
KINGDOM
In a kingdom defeated by corruption and famine, a mysterious rumour of the king's death spreads, as does a strange plague that renders the infected immune to death and hungry for flesh.
The crown prince, fallen victim to a conspiracy, sets out on a journey to unveil the evil scheme and save his people.
Recommended for: Drama and Thriller Lovers
MONEY HEIST
A criminal mastermind who goes by "The Professor" has a plan to pull off the biggest heist in recorded history — to print billions of euros in the Royal Mint of Spain.
To help him carry out the ambitious plan, he recruits eight people with certain abilities and who have nothing to lose. The group of thieves take hostages to aid in their negotiations with the authorities, who strategize to come up with a way to capture The Professor.
As more time elapses, the robbers prepare for a showdown with the police.
Recommended for: Drama Lovers
DELHI CRIME
Based on the Nirbhaya case, Delhi Crime follows the Delhi Police investigation into the finding of the men who perpetrated a heinous rape.
After two battered victims are found on the side of the road, South District Commissioner of Police Vartika Chaturvedi assembles a crack team to find the perpetrators of a heinous rape.
Recommended for: Crime and Thriller Lovers
BABYLON BERLIN
Police commissioner Gereon Rath is transferred from Cologne to Berlin, the epicentre of political and social change in the Golden Twenties.
Shellshocked from his service during World War I, he uncovers a dangerous web of intrigue while investigating one of Berlin's biggest pornography rings. There's an even bigger conspiracy unfolding, though, when Soviet rebels hijack a train as part of a mission hatched by Trotsky supporters in the city.
Recommended for: Political Crime Lovers
Read More From En Route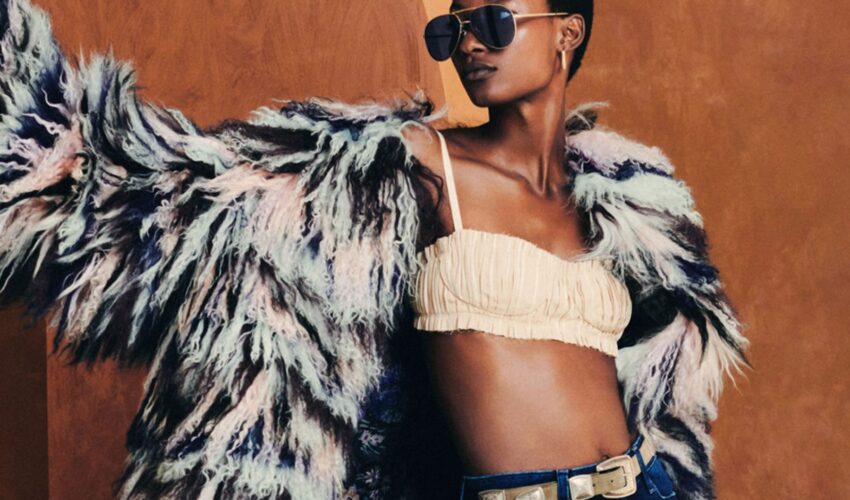 Beauty , Self , Style
06/23
come En-Route with us
Sign-up for our newsletter.
By clicking "submit", you agree to receive emails from En-Route and accept our privacy and cookie policy.