Beauty
Can Skin Needling Really Improve Your Complexion?
Tried & Tested
07/21
Share this:
Filed under Beauty
Written by Vira Anekboonyapirom
If the idea of hundreds of needles rolled across your face in the name of beauty sounds appealing to you, then you've found your fountain of youth. Not to be mistaken for at-home micro-needling, SkinPen also known as micro-needling is an in-clinic practice carried out by a specialist.
We found ourselves behind the needles at the hands of Cosmetic and Laser specialist, Madeline Calfas of GMC Cosmetical who is a world of knowledge when it comes to anti-ageing. Madeline is an Integrative Medicine Practitioner, a highly experienced certified Aesthetic Nurse Practitioner, and a fully qualified and Practising Naturopath and Nutritionist.
The practice dates back to 1995 but has since gained significant traction thanks to new technology and social media. The bloody process promises more than just a clear complexion but offers multi-purpose results, so of course, we had to try it for ourselves.
WHAT IS SKINPEN TREATMENT?
"SkinPen is a treatment that is used for Collagen Induction Therapy (CIT)," Madeline informs. The treatment is registered with the TGA (Therapeutic Goods Administration) meaning it is a regulated and recognized medical device, nothing woo-woo about this treatment!
The handheld device has a sterile single-use tip made up of multiple needles. The needles are gently rubbed across your skin to treat scars (both acne and surgical), fine lines, and wrinkles.
BEFORE TREATMENT
NUMBING
WHAT TO EXPECT
The total duration of the treatment is approximately one hour including numbing time, costing $450 for one session or $1,200 for three.
Following a cleanse and prep with a disinfecting agent, numbing cream is applied for a minimum of 20minutes followed by a final cleanse. A gel is then applied to your skin for the device to be rubbed up and down "Creating little tiny puncture wounds in the skin also known as micro-trauma."
Does it hurt? The numbing cream definitely increases your pain tolerance, however, you can feel a slight discomfort but nothing no one can't handle.
THE DOWNTIME
You can be sure to expect redness and a flushed face following your treatment for the rest of the day. The treated area will feel warm immediately once the numbing cream starts to wear off while "Most people find that around 90-95% of the redness is gone by the next day," I was red for just over 2 days.
Expect:
Redness
Warm sensation on the treated area
Tightness & dryness
Flaking skin
Mild crusting and scabbing
Mild bruising from a deeper treatment of scars.
Avoid:
Sun exposure
Makeup
Hot showers and saunas
Exercise that induces sweat
Exfoliating
You're regular skincare as you will be supplied with two serums for the next 72 hours
IMMEDIATELY AFTER
IMMEDIATELY AFTER
THE BENEFITS
SkinPen creates extremely tiny puncture wounds in the skin to stimulate our tissue regeneration process. "This means more collagen, more elastin and hyaluronic acid, and an increase in cell turnover, all of which improves both the structure and the function of the skin, as well as making your skin look amazing," Madeline tells us.
Suitable for all skin types
Treats scarring, fine lines, and wrinkles
Improves the appearance of pigmentation from sun damage or melasma
Improves the overall appearance of your skin (texture and brighten)
It can also be used on any part of the body
NOT SUITABLE FOR
While SkinPen can be used on those that are pregnant and breastfeeding (with caution) it is not suitable for those with the following medical conditions:
Active skin cancers
Open wounds and sores on the treatment area
Active cold sores (or other active bacterial, viral or fungal infections)
Active acne/folliculitis
Allergies to stainless steel
Certain blood disorders
Chronic steriod therapy
Keloid scarring
Scleroderma
If your on certain medications
FINAL TAKEAWAY
There are so many things to love about SkinPen, from its multi-purpose ability to address aging skin concerns to the immediate results noticeable within two weeks.
Our collagen cycle is around 100days, however, I noticed an improvement in my skin texture (smoother). If you're looking to reduce pigmentation, deep acne scarring, and wrinkles, you will of course need multiple sessions and results are not as immediate.
The recommended series of treatments is a minimum of 3, this ensures the longevity of the results.
Read More From En Route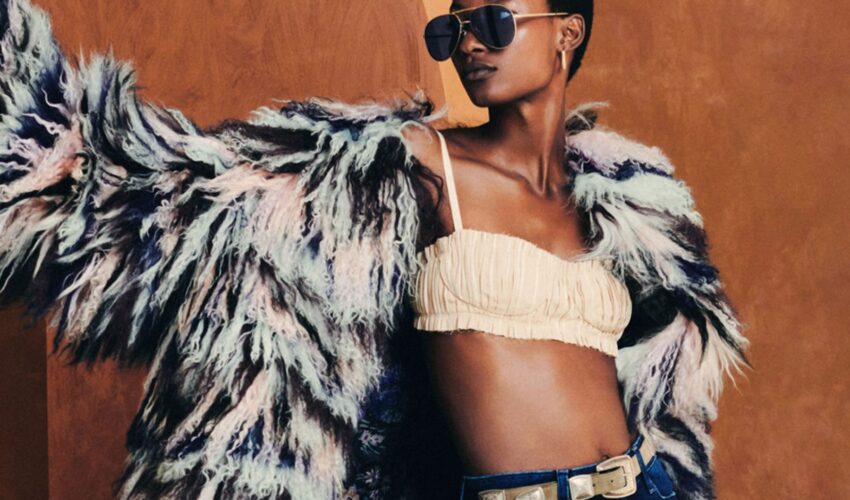 Beauty , Self , Style
06/23
come En-Route with us
Sign-up for our newsletter.
By clicking "submit", you agree to receive emails from En-Route and accept our privacy and cookie policy.