Beauty
Get The Benefits Of Fruit Without The Calories
In these skincare products, duh
06/20
Share this:
Filed under Beauty
Written by Vira Anekboonyapirom
I find my self doing a double-take as the beauty sphere has basically turned into a wholefoods market with more and more fruits finding their way into our beauty cupboards. Fruits have long been our healthy go-to snacks, and sure, we all need our daily serving of fruits and veggies, but so should our skin.
APPLE
Throwing apples into my grocery basket on the weekly is something I've never questioned. Could it be from classical conditioning? The humble apple "contains the antioxidant polyphenol (which) helps protect against ultraviolet radiation and keeps the skin looking younger for longer," says anti-ageing and fitness nutritionist, Rick Hay.
Apple peels are rich in vitamin C, helping to regulate the synthesis of collagen, preventing premature ageing while enhancing skin glow. "Apple peel or grated apples can be used in face masks."
Laneige
LIP SLEEPING MASK APPLE LIME
$25.95
Clear Skincare
Apple Stem Cell Serum
$45.00
Enbacci
Age Revitalising Eye Defence
$88.00
Enbacci
Age Revitalising Face Defence Mask
$23.00
WATERMELON
Watermelons are an all-round favourite, it's refreshing and sweet, and who could say no to this fruit? Just as well, watermelons contain potassium, magnesium, Vitamin A, C, and E, rejuvenating the skin and blessing us with a younger and fresher look. "Watermelon rinds can help calm skin inflammation, while the seeds may boost collagen in your body," says Rick.
Sephora
Easy Stick Mask
$18.00
The Skin Recipe
Watermelon Facial Mask
$42.00
Bali body
Watermelon Tanning Oil
$23.95
glow recipe
Watermelon Glow Sleeping Mask
$72.00
STRAWBERRY
Did you know that strawberries contain slightly more Vitamin C than oranges? Strawberries contain some of the highest amounts of Vitamin C of any fruit, they also help to nourish and revitalise your skin.  
"Not only does this sweet and tangy fruit serve as a delicious snack it also makes for an excellent face mask to fight oily skin," says Rick. "They can help effectively remove the excess sebum on your skin and also serve as a skin brightener, lightening blemishes and acne scars."
Skinfood
BLACK SUGAR STRAWBERRY MASK
$17.95
bybi beauty
Strawberry Booster
$23.00
fresh
Sugar Strawberry Exfoliating Face Wash
$46.00
etude house
0.2 THERAPY AIR MASK STRAWBERRY
$2.95
BANANA
Banana skin contains high amounts of Vitamin B6, B12, magnesium, protein and potassium.
This sh*t is bananas, B-A-N-A-N-A-S. Yup, I just sang that! Rick confirms that we may use banana skin as a face mask, "Rubbing the banana skin on your face has a gentle exfoliating effect, and as it dries, it draws out dirt and grease," leaving your skin smoother, hydrated and rejuvenated. Bananas provide us with "13% of (our) daily manganese requirements," along with Vitamin C which helps our body create collagen all the while protecting our skin against free radical damage.
A'pieu
banana milk sheet mask
$2.95
Sephora
insta mask
$12.00
Ole henriksen
Banana Bright Vitamin C Serum
$96.00
glow recipe
Banana Soufflé Moisture Cream
$62.00
GRAPES
Like with most fruits and vegetables, the skin holds the highest content of vitamins and antioxidants. "Grapes are a powerhouse of antioxidants… and in the case of grapes also in the seeds. Resveratrol, a polyphenol, is known for its miraculous properties such as inhibiting the formation of free radicals (which) may also prevent signs of ageing and other skin problems," says Rick.
caudalie
grape water
$30.00
enbacci
rejuvenating mask
$20.00
enbacci
Rejuvenating Essential Crème
$103.00
enbacci
Rejuvenating Essence
$69.00
APRICOT
Not only do I get a sense of nostalgia from the thought of apricot bites, but come to think of it, when was the last time you've had a fresh apricot? Apricots contain iron, Vitamins A, C, and E.  Rick suggests using an apricot kernel as a scrub, "DIY apricot scrubs can help improve the skin tone by exfoliating the damaged skin cells, prevent pigmentation and reveal newer and brighter skin."
Beauty Of Joseon
APRICOT PEELING GEL
$24.95
st ives
apricot scrub
$9.99
origins
Hydrating Mask with Apricot & Glacier Water
$42.00
andalou
APRICOT PROBIOTIC CLEANSING MILK
$19.99
RASPBERRY
Call me crazy, but I've never been a fan of raspberries, probably because the seeds get stuck in my teeth and that alone is enough for me to say no. So to think I can get the benefits of raspberries through skincare is a Godsend. Raspberries are great for your skin, packed full of antioxidants, while "protecting your skin from the damaging effects of UV rays and pollution," says Rick. Raspberry seed oil is known to help repair damaged skin and is typically used in creams, oils and serums. Raspberries are rich in "Essential fatty acids, primarily linoleic and linolenic acids and contain high levels of Vitamin E and A."  Raspberry seed oil, as tedious as it sounds to extract, possess superior anti-inflammatory qualities which are great in skincare products. 
officine universelle buly
Raspberry Seed Oil
$98.00
herbivore
moon fruit night treatment
$97.79
sunday riley
Juno Antioxidant + Superfood Face Oil
$115.00
Paula's choice
Power Berry Serum
$41.00
PUMPKIN
A fruit that helps reverse the effects of UV damage and improve skin texture? I'll take a kilo! We're talking about beta-carotene in pumpkins, not only that, but pumpkins are also a good source of Vitamin C and contain Zinc, which is "Beneficial for people suffering from acne or other skin conditions," says Rick.
Zinc helps to control hormone levels and your skin's oil production while assisting with the healing of skin irritations. "The enzymes and alpha hydroxy acids in pumpkins help increase cell turnover, and thus may brighten and smooth your skin surface."
Anadalou
BRIGHTENING PUMPKIN HONEY GLYCOLIC MASK
$24.99
Peter Thomas Roth
Pumpkin Enzyme Mask
$69.99
Summer Friday
Overtime Mask
$70.00
Tony Moly
FRESH TO GO MASK PUMPKIN
$6.00
Read More From En Route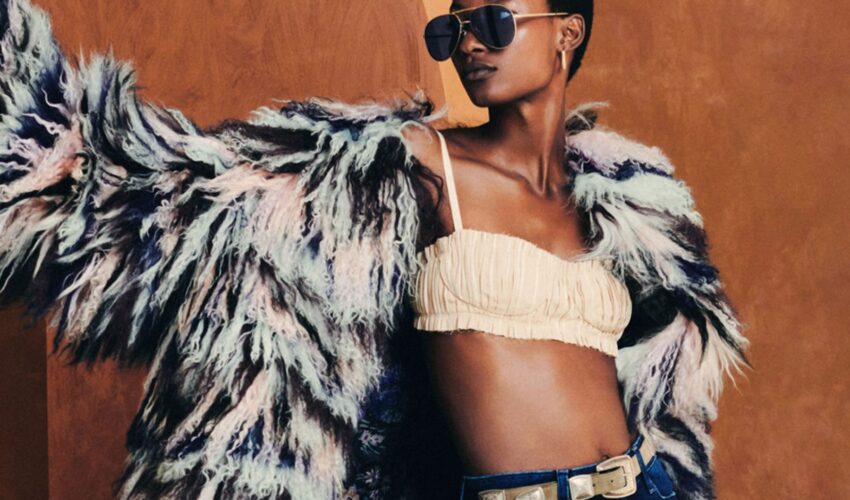 Beauty , Self , Style
06/23
come En-Route with us
Sign-up for our newsletter.
By clicking "submit", you agree to receive emails from En-Route and accept our privacy and cookie policy.