Beauty
In The Spotlight: Bakuchiol
(buh-koo-chee-all)
10/20
Share this:
Filed under Beauty
Written by Vira Anekboonyapirom
Retinol aka Vitamin A, was arguably the holy grail of anti-ageing skincare until it's natural alternative came to play. 
Cue: Bakuchiol. 
While Retinol can wreak havoc on those with sensitive skin, Bakuchiol on the other hand is the perfect alternative for those with sensitive skin or those who are breastfeeding. Oh hello, the game has raised the stakes for our quest to ageless skin. Read on to find out everything you need to know about your new favourite ingredient.
What is Bakuchiol?
Bakuchiol is a plant-based alternative to retinol proven to stimulate collagen production in your skin cells. It is "Derived from the seeds of the Psoralea Corylifolia (a.k.a. Babchi) Plant," says Kerry De Villiers, Product Research and Compliance Manager at Trilogy.
"Bakuchiol is a plant-based natural alternative to retinol, it improves overall skin texture, the appearance of fine lines, wrinkles and pigmentation," confirms Dominika and Elsie, Co-Founders of Bybi Beauty.
Retinol vs Bakuchiol
Bakuchiol is 100% natural while Retinol is a synthetic derivative of Vitamin A. Kerry from Trilogy informs us that Bakuchiol is gentle on the skin, while Retinol has potential side effects such as "Photosensitivity, peeling, flaking or drying out the skin." Unlike Retinol, Bakuchiol can be used in conjunction with Vitamin C and during the day!
How Does It Work?
Bakuchiol works by stimulating collagen production, strengthening the "Elasticity and integrity of the skin," tells Dominika and Elsie from Bybi Beauty.
Bakuchiol's antioxidant and emollient properties work to "Help minimise the appearances of fine lines and wrinkles…It can also minimise the look of pigmentation (while) its antibacterial properties mean it's a smart choice for those with acne or oily skin," says Kerry from Trilogy.
With this natural powerhouse ingredient, you're left with smoother, softer skin that feels "bouncier" since it helps to minimise pigmentation and the appearance of fine lines and wrinkles.
It works well with Hyaluronic Acid and Vitamin C
What Skin Type Is It Best Suited To?
Bakuchiol is great for all skin types, unlike Retinol, Bakuchiol is the alternative for those who have sensitive skin and for those who are looking to improve overall skin texture.
Bakuchiol is also safe for "Pregnant and breastfeeding women who are unable to use retinol because of the unknown negative side effects," tells Kerry from Trilogy.
If you have any of the below skin concerns, then Bakuchiol is for you:
Sensitive skin
Uneven skin tone
Hyperpigmentation
Fine lines 
Wrinkles
When Do We Use It?
When do you know it's time to add Bakuchiol into your skincare routine? Dominika and Elsie from Bybi Beauty tell us that you can start using Bakuchiol from your mid 20's being it's great as a preventative measure to fine lines and wrinkles.
Depending on your complexion and beauty goals, whether that be for smooth to radiant skin, Terry from Trilogy mentions that our skin concerns can be caused by "The result of the environment you live in, what you eat or simply just your genes."
The differing factors between good and really great skin come down to "What ingredients you use on your face."
How Often Should We Use It?
Dominika and Elsie suggest to always patch test when adding a new product to your skincare routine especially if you have particularly sensitive skin, although Bakuchiol is gentle enough to be used daily.
While Kerry from Trilogy mentions that if you are new to Bakuchiol, their new "Trilogy Bakuchiol+ Booster Treatment is gentle enough to be used morning and night."
Can You Mix Other Actives With Bakuchiol?
It's advised not to layer Bakuchiol with AHA's such as Lactic Acid, "As this can degrade Bakuchiol and make it less effective. It works well with hyaluronic acid and Vitamin C, ingredients found in our bestselling Mega Mist and C-Caf Cream," suggests Dominika and Elsie from Bybi Beauty.
Shop The Edit
Bybi
Bakuchiol Booster
$23.00
Trilogy
Bakuchiol+ Booster Treatment
$39.95
Oskia
Super 16 Serum
$181.60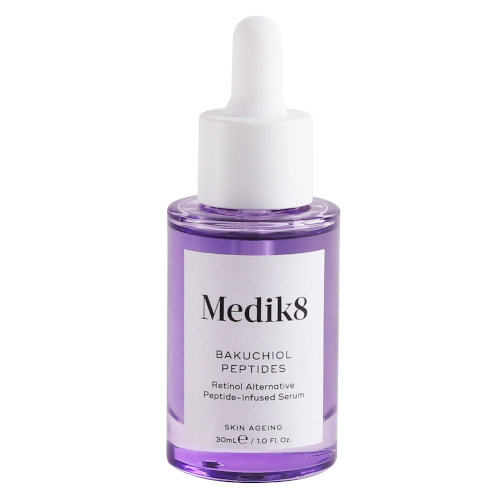 Medik8
Bakuchiol Peptides
$87.00
The Jojoba Company
Skin Balancing Oil
$39.95
Read More From En Route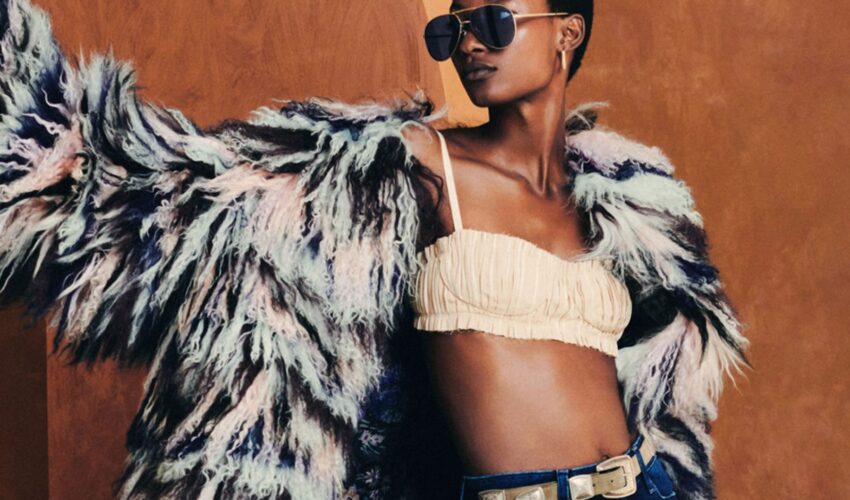 Beauty , Self , Style
06/23
come En-Route with us
Sign-up for our newsletter.
By clicking "submit", you agree to receive emails from En-Route and accept our privacy and cookie policy.