Beauty
Stress-Free Skin Prep for Your Best Makeup Yet
Put down the primer and prioritise your skincare first.
11/22
Share this:
Filed under Beauty
Written by Kate-Marie Thorpe
The flawless base. The perfect canvas. A smooth, blank slate. There's no denying that when your skin is prepared to carry the load of a full face of makeup, it just looks so much better. We're not just talking about finding a holy grail 'primer-foundation' combo either—it needs to start with your skincare routine. 
Texture, oil, dryness and blemishes can all affect the way cosmetics sit upon the skin, and ultimately, the final outcome of your desired look. So whether you're headed to a casual brunch or a milestone event, your skin prep is what's going to set you up for success.
EVERYDAY HEROES
Cleanse-tone-moisturise: It's the holy trinity of skincare routines, for good reason—it works incredibly effectively. This fool-proof routine is, really, all you need for every day. If your skin is balanced and unproblematic (lucky you!), keep your routine consistent and invest in products that contain ingredients your skin loves. 
If you're not complexionally blessed, let us introduce you to some unsung heroes: Exfoliant. Essence. Serum. If texture is your bugbear, using an exfoliator like The Potent-C Power Scrub 1-2 times a week will work wonders. Essences are essentially a power-up for your actives, which work to increase absorbency deeper into the dermis. Serums are the cherry on top (or in the middle) of a strong routine, and can also be targeted to boost or treat just about any skin concern. Choose one, or all, to start levelling up your skin prep and reap the results come application!
asap
Daily Facial Cleanser
$55.00
Kiehls
Calendula Herbal Toner
$104.00
PETER THOMAS ROTH
Potent-C™ Power Scrub
$62.00
Bondi Sands
Light'n'Dreamy Gel Moisturise
$16.95
Jurlique
Activating Water Essence+
$80.00
MOISTURE MAGICIANS
No matter your skin type, moisture is the key to an even, well-prepared base when it comes to beauty. Although thick, ultra-nourishing moisturising products may seem like the quickest way to dewy domination, you also need to consider your skin type and dry-down time. Opt for overnight moisture masks or heavier night creams the evening before, and stick with lighter-weight gel or day-specific moisturisers just before applying. 
Don't forget the ultimate hydration hero: Oils. Emollient and smoothing, they immediately form a layer atop of the skin to assist with a smooth, flawless application. This moisturising mecca can also be mixed in with your foundation to sheer out and blend evenly across the face, and is an added bonus if it smells as heavenly as the Plump Fiction Face Oil.
Tropicology
Avocado Face Moisturiser
$89.95
Biobod
Barrier Restore Nutrient Oil
$95.00
Sisley
Hydra-Flash
$260.00
Urban Jungle
Plump Fiction Face Oil
$46.00
Go-To
Face Hero
$45.00
SPECIALTY CONCERNS 
Sometimes, no matter how consistent your skincare regime is, unexpected or persistent issues can derail your quest to achieve the ultimate face base. If you're currently in hormonal hell, or external stresses have been messing with your vibe, it can show in your skin. Tools to have on-hand for these moments are the trusty pimple patch, skin correctors like the CeraVe Skin Renewing Night Cream to soften and blur, and a specialty skin tool which can address your most common concern.
While some of these can be easily picked up from your fave beauty outlet, it's worthwhile consulting a professional or dermatologist to ensure you're investing in the right cosmetic tech for you. These tools can be expensive—but tremendously targeted and effective!—so it's important it's doing the most, in order to have you looking your best.
Urban Jungle
Beauty Spots
$26.00
The INKEY List
Succinic Blemish Treatment
$13.00
CeraVe
Skin Renewing Night Cream
$38.99
CurrentBody
LED Lip Perfector
$265.00
La Roche-Posay
Effaclar Duo (+) Acne Moisturiser
$35.95
GLOW AND GO
When curating the ideal line-up of products seems too overwhelming, it's comforting to know that some of the best in the skincare biz have bespoke, tailored kits that will get you there—fast. Look for bundles and packs that contain at least one cleansing product, one targeted serum and one AM/PM moisturiser to get the most bang for your buck. Pro Tip: Look out for these around the holidays and post-Christmas sales, as there are often more options around this time of year! Mini's, like in the Saint Louve Divinity Kit, are also a great way of trying out what works best for your skin type.
Paula's Choice
Triple Boost Kit
$89.00
Fresh
Cleanse & Treat Trio
$95.00
Summer Fridays
The Morning Routine
$160.00
Saint Louve
The Divinity Kit
$199.00
Sunday Riley
Morning Buzz
$148.00
Read More From En Route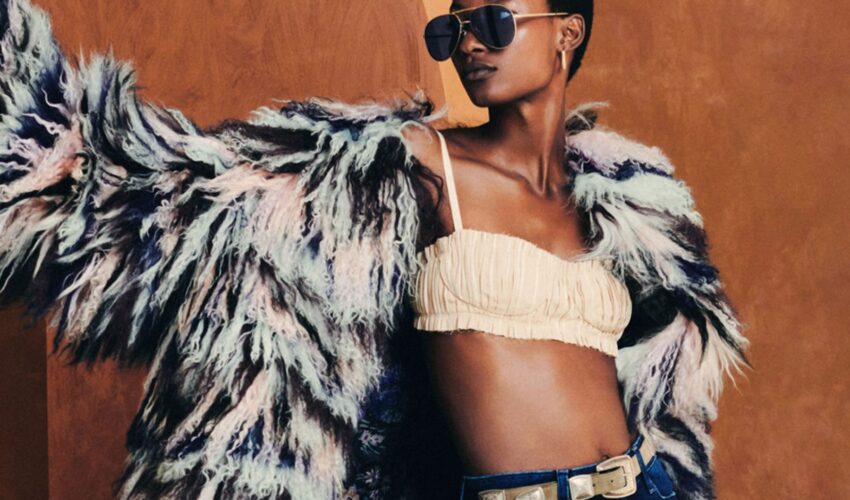 Beauty , Self , Style
06/23
come En-Route with us
Sign-up for our newsletter.
By clicking "submit", you agree to receive emails from En-Route and accept our privacy and cookie policy.