Self
Sustainable Periods: How To Go Zero-Waste For The Environment
From period underwear to modern cloth pads
08/21
Share this:
Filed under Periods
Written by Vira Anekboonyapirom
Our planet has suffered for some time now and coming to the end of 2021 reusable straws, shopping bags, coffee cups and water bottles are seen to be the norm. But, when it comes to our periods – how sustainable are you?
One absorbent sanitary pad is comprised of approximately 90% plastic and it's estimated that every menstruator uses up to 16,000 sanitary items in their lifetime! That's around 140kgs (30 large wheelie bins) of waste from a single person that ends up in a landfill taking up to 500 years to break down.
"Greening your period and making it plastic-free can be a difficult concept for many," says Lunette Australian distributor, Carol Morris. Trust us when we say, it feels pretty bloody (sorry, I had to!) good not to throw away so much waste every month. Marianne Perrottet, Head Designer at Bonds agrees, "It's the best feeling, not having to run out and buy pads and tampons every month."
Not only are they inventive, but they're also worthy of an investment that can save you quite a bit of coin so you can buy that cute lounge set you've been eyeing off.
Period Underwear
Just as you would wear regular briefs, period underwear feels no different and are made to suit your style and flow. Designed with innovative, leakproof and "Moisture-wicking technology to quickly absorb & contain your flow to help minimise odours," says Dr Yas, Gynaecologist and U by Kotex Period and Healthcare Ambassador.
There are no limitations when it comes to period underwear, you can absolutely do yoga and be confident of no leakage. The only part you need to worry about is choosing the absorbency level.
Reusable Period Undies
U by Kotex
Price: $19.95
U by Kotex partnered with leading period underwear brand Thinx for their first-ever innovation together, Reusable Period Undies. "Designed to work at peak performance for up to 40 washes, depending on individual use and how people manage their cycle," advises Dr Yas.
The range offers two styles, a regular Bikini Cut with an absorbency level of up to 3 regular tampons for regular flow days. A Full Brief Cut with an absorbency level of 5 regular tampons for our heavier days and both styles come in a size range from 6 to 16.
Available at Chemist Warehouse from $19.95.
Bloody Comfy Undies
Bonds
Price: $19.99
Bonds Bloody Comfy Undies movement is dedicated to making all Aussies who menstruate feel empowered in their period. No matter your style or flow the Bloody Comfy Undies are available in 4 different absorbency levels from Ultra Light to Heavy and offers up to 6 different styles in an all-inclusive size range from 6 to 20.
Marianne assures us that "It's super easy to find the right fit for you. In order to keep you secure, our period undies are designed with a snug fit, though you can size up if you want a bit more wiggle room."
Available at Bonds from $19.99
MENSTRUAL CUPS
Most of us have heard of menstrual cups by now, and for those tampon users, we suggest making the switch! Unlike tampons, menstrual cups can be worn overnight meaning zero leakage anxiety, and you can sleep in the "good" bed sheet set!
Period cups can hold up to 30ml, can be worn any time day or night and best of all one cup can last you up to 10 years! Making it one of the best ecological and economic ways to live during our period years.
Menstrual Cup
Lunette
Price: $50.00
Lunette's menstrual cups give you a comfortable, safe and odourless period for up to 12 hours a day.
For all first-timers, we get it, it's quite intimidating to change from tampons to cups. While the experience is daunting at first, we promise you will find your groove! Lunette's menstrual cups come in 5 different colours and are offered in two different flow sizes, made with soft, medical grade silicone which is BPA and chemical free.
Available at Lunette for $50.00
REUSABLE PADS
A horrible thought at first, but unlike the "rag" our grandparents used to wear, the modern cloth pad comes in a range of cute prints with a waterproof backing.
Conventional pads contain harmful toxins– pesticides, herbicides, formaldehyde and bleach just to name a few. "It may not be harmful on impact but they bioaccumulate over time with repeated exposure. As there are no regulations in Australia to disclose the ingredients in pads/tampons, it is therefore important what touches the largest organ of your body– the skin," – HannahPAD
Hannah:PAD
Hannah
Price: $12.95
HannahPAD's are the answer to replacing single-use pads saving up to 16,000 pads and tampons that end up in our landfills and waterways.
The reusable components are compostable and recyclable, made up of certified organic cotton that has undergone minimal processing, is untreated, and naturally beige, soft, and absorbent. You only need a number of the liners and pads for reuse up to 2-5 years.
Available at Hannah from $12.95
BIODEGRADABLE PADS
Need to take it back a notch? We got you, start by using biodegradable pads and tampons. Exactly like conventional pads and tampons just made without plastic but with cotton and biodegradable materials so you can rest assured you're doing your bit for the planet.
REGULAR ULTRA THIN PADS
TOM
Price: $5.45
Tom's Organic Pads come in three different flow styles, are ultra-absorbent, biodegradable and made with a plant-based waterproof backing for leak protection.
Made from 100% organic cotton top sheet, 100% organic cotton primary core are free from harmful toxins and hypoallergenic.
Available from Tom Organic from $5.45
Read More From En Route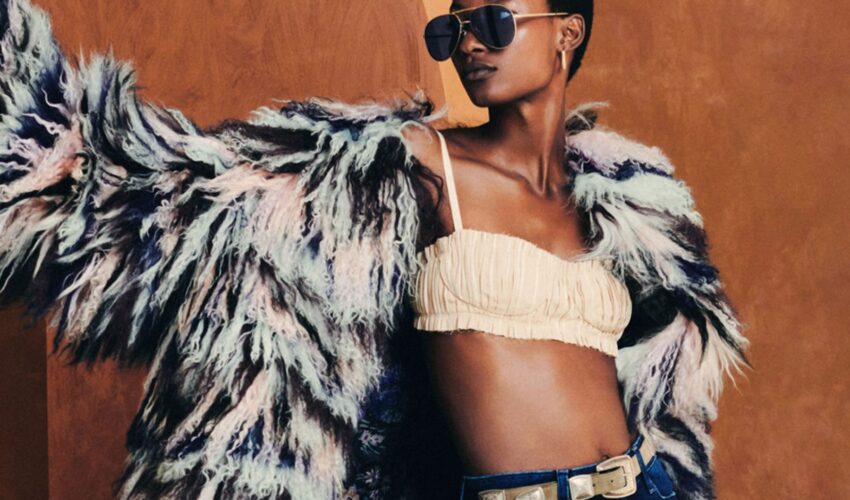 Beauty , Self , Style
06/23
come En-Route with us
Sign-up for our newsletter.
By clicking "submit", you agree to receive emails from En-Route and accept our privacy and cookie policy.