Shopping Guide
New Addition Flex: 12 Items The En-Route Team Can't Get Enough Of This Month
From books to cream blush sticks and transeasonal pieces
09/22
Share this:
Filed under Shopping Guide
Written by En-Route Editorial Team
Welcome back to our round-up of all the things our team has been loving (or shall we say, swooning over) over the past month. They're personal favourites, things each of us cannot get enough of, use daily and would purchase over and over again. Working across the fashion, beauty and lifestyle space, we try and test almost everything that comes across our desk, so naturally, we wanted to share with you the best of the bunch from the month that was.
Here are 12 items we truly love and think you might too.
Small Crescent Bag | The Daily Edited
"I fell instantly in love with this bag's not-quite-khaki colour and bold shoulder straps on the TDE Instagram, and in real life, it did not disappoint. Soft, functional and a modern take on monochrome which won't get lost amongst my other black bags."
Nouveau Palette | Anastasia Beverly Hills
"Another palette to add to my collection? Groundbreaking. But this one is truly different, promise! Upon first look, this shade combination is nothing striking, but swatch them or apply to the eyes and they come alive. Sparkly, buttery and every colour is useable –  it truly is unique. I give you full permission to buy another eyeshadow palette."
Disco Ball Hanging Planter | Peach Pops
"If you'd had asked me five years ago whether I needed a disco ball-shaped planter pot, I would have laughed in your face. Fast forward to now playing Betty Homemaker with an ever-expanding array of houseplants, this has been the missing piece in my collection. It sparks joy every time I walk past it."
Baby Cheeks Blush Stick | Westman Atelier
"I'm clueless with makeup so to find an easy to use cream blush that suits my style and compliments my skin tone is a win! The Baby Cheeks Blush Stick come in six different shades, is versatile and has become my makeup staple."
Petite Letter Earring | Sarah & Sebastian
"Effortless, delicate and personal, these petite letter earrings are a perfect gift for someone you love or even yourself. After receiving these for my birthday I'm officially a fan of personalised stunning jewellery."
Lunatiq Shiraz | Tyrrell's
"After my Birthday trip to the Hunter Valley, I've been obsessed with Shiraz and the absolute winner has to be the Lunatiq Shiraz from Tyrrell's. This rich red wine, is light and perfect for a winedown glass at the end of a busy day."
Wembley Blazer | Camilla & Marc
"Everyone needs a classic black blazer, especially one that's timeless and transcends through the seasons. This clean cut blazer is a relaxed fit, so relaxed that I took a size down. Highly suggest to take a size down especially if you've got a petite frame."
Marle Seamless Midi Pants | The Upside
"One word – COMFORTABLE. Not ashamed to say that I've been living in these tights this past month. The fabric is luxe and thick, but best thing about it for the not so active girls out there (hello, it's me) is that it sucks everything in and is extremely slimming."
Life Plans On Dive Bar Napkins by Paul Manser
"Absolutely f***ing hilarious! It seems like everyone and everything including the kitchen sink is in Greece right now. If you're feeling FOMO, make sure to grab this book. This one will be living on my coffee table for a very long time. If not, forever."
CADEN TEE RIO DE JANEIRO | Anine Bing
"The Anine Bing staple tee I am currently wearing on repeat. Wear it with a pair of jeans and blazer of come summer you'll see me sporting it with a pair of bike shorts"
Daria wool tailored blazer | Assembly label
"The twinset I recently purchased from Assembly Label that I can't get enough of. It's a lightweight wool set that will take me through spring. It's oh so versatile, too, and I just can't get enough of the colour".
Tinted Moisturiser Blush | Laura Mercier
"The weightless tinted moisturizer blush I am currently wearing when I want that no make-up look. It gives you just a hint of natural, long-lasting cheek colour."
Read More From En Route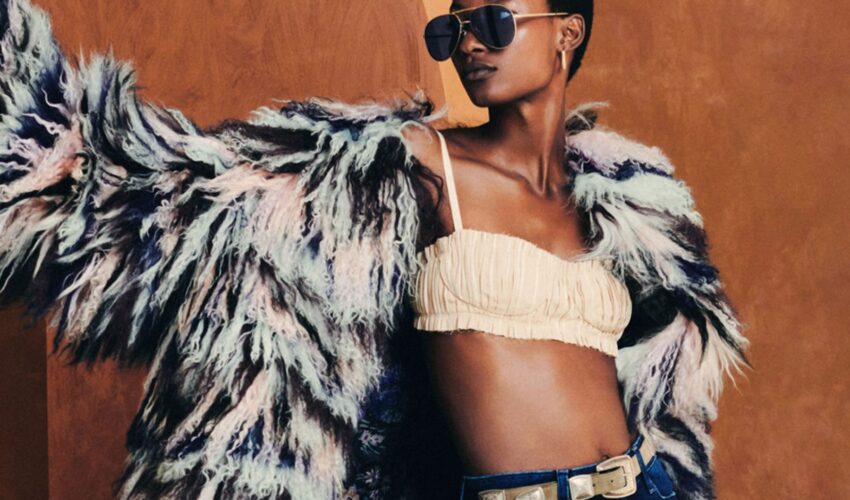 Beauty , Self , Style
06/23
come En-Route with us
Sign-up for our newsletter.
By clicking "submit", you agree to receive emails from En-Route and accept our privacy and cookie policy.