Culture
12 Of The Best Kitchen Essentials To Invest In
and some added inspiration to get you back into the kitchen
02/22
Share this:
Filed under Culture
Written by Jo Hombsch
Like most, the past couple of years have seen us all turn to our kitchens for comfort teamed with completely irrational spending habits like a new kitchen appliance or two to complement our growing cooking skills.
Growing a repertoire of kitchen essentials is not something that happens overnight, just like a Balmain blazer that will cost you the majority of your paycheck – a Stand Mixer and a Japanese knife are investment pieces well worth their weight in gold. Similar to essential wardrobe pieces, kitchen appliances will last a lifetime and for some, become kitchen heirlooms.
Whether cooking is your jam, or you're looking for some added inspiration to get you back into the kitchen, we're here to help! Here's our round-up of the top 12 products that will not only make your life a breeze in the kitchen but you'll feel super luxe playing Masterchef.
Cast Iron Round Casserole
Le Creuset
Price: $580.00
Meet Bamboo, the new colourway by iconic kitchen brand Le Creuset. It's a rich and vibrant colour that brings a joyful spirit to any table setting and will make every dish feel fresh and inviting. Bamboo launched as part of their latest Feel Good Food Campaign, which provides some "food for thought" on how to rethink diet and behaviour.
Hitohira Hiragana | 185mm WS Santoku Knife
ProTooling
Price: $145.00
A good knife is a cornerstone for every meal and when it comes to levelling up your knife game you don't need an entire knife set. Start with your main chef knife, one that will do 90% of the work for you. A good choice for a home cook is either a Santoku or a Gyuto knife.
FRYPAN 24CM
Woll
Price: $299.95
It doesn't matter if you're vegan, vegetarian or a meat-loving foodie, we all need the right frying pan for every type of meal. This 24cm frying pan from Woll is not only a handy size for universal use but the best part is the handle comes off for ease.
Ruffled Pie Dish
EMILE HENRY
Price: $71.00
We've found the cutest pie dish! The ruffled edges and red hue brings a touch of luxury to everyday pie baking. This stylish dish is made from a highly resistant ceramic great for the oven, microwave and is even freezer-proof without losing its colour overtime.
Artisan Stand Mixer Beetroot
KitchenAid
Price: $999.00
Bring life back into your kitchen with KitchenAid's 2022 colour of the year Stand Mixer. Say hello to the bold and luxurious new hue – beetroot. Inspired by the root vegetable, it's the playful and attention-grabbing statement our kitchens didn't know it needed.
Described as 'the ultimate culinary companion', use the stand mixer for cakes and batter or add on their range of accessories like a pasta roller and cutter attachment for Italian nights.
Tomato Cocotte
STAUB
Price: $419.00
It's the dish to pull out when you want to impress. Not only will it help cook a show-stopping dish, but it's also a fabulous centrepiece for the table. The Tomato 'Cocotte' is one of Staub's signature dishes great for baking, frying, stewing and sauteing. 
Available from Amazon
50s Retro Style Hand Blender
Smeg
Price: $259.00
An essential hand blender we all need on hand in our kitchen repertoire. These 50's retro blenders come in all your classic tones, however, we're loving the pale blue.
Cast Iron Tatin Dish
Le Creuset
Price: $290.00
Raise your hand if you love a peach Tarte Tatin. It's quintessentially French, and the dessert we're seeing flood our Instagram feed. Bake your next Tarte Tatin with apples, peach, figs or go savoury with caramelised onion and tomato, just be sure to serve it in a Cast Iron Tartin Dish by Le Creuset for that added je ne sais quoi.
MORTAR & PESTLE
Robert Gordon
Price: $34.95
From Robert Gordon's Garden to table range, the range promises to inspire you to grow and enjoy your garden however big and small. Use this handmade pottery to pound garlic into a paste, smash ginger or chiles to infuse flavour, or grind whole spices into powders.
Medium Spatula
Le Creuset
Price: $32.00
Okay, there's a pattern here but we can't help swooning over Le Creuset's must-have range and this spatula from their Bamboo collection just brings joy. It's the pop of colour we all welcome when we're baking that next cake.
LIVING Chess Cutting Board
Ferm
Price: $159.00
It's the chess board-like pattern on this cutting board that makes it feel so special and professional. One that we're proud to leave on show on our kitchen benchtops to step up our cutting and dicing game.
Round Cocotte with Steamer
Staub
Price: $413.77
A practical and tasteful steamer to add to your kitchen cupboards. A steamer is ideal for healthier cooking from browning, slow cooking and steaming of meat, fish, fruit or vegetables.
Read More From En Route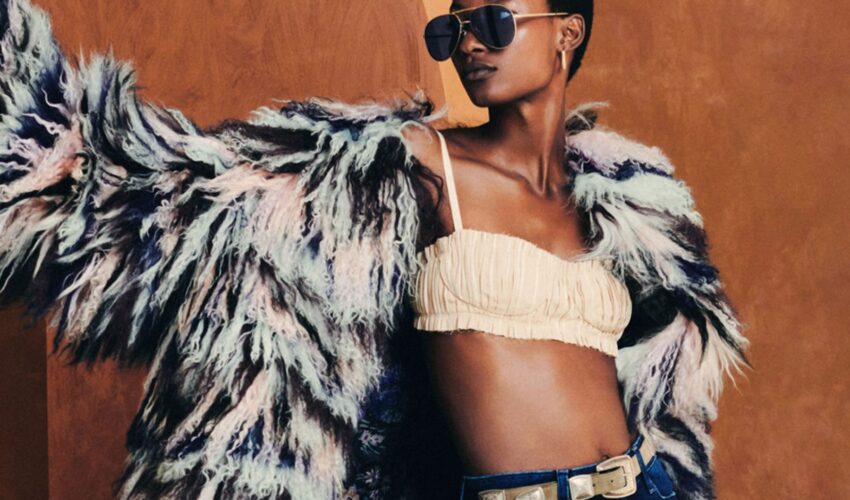 Beauty , Self , Style
06/23
come En-Route with us
Sign-up for our newsletter.
By clicking "submit", you agree to receive emails from En-Route and accept our privacy and cookie policy.