Beauty
Tried & Tested: Our Top 9 Face Cleansers
Right this way for cleansers that won't strip your skin of its natural oils
10/21
Share this:
Filed under Beauty
Written by Vira Anekboonyapirom
Let's face it… Navigating your way through the world of cleansers is no mean feat, I mean, how do you decide between a gel, a foam, balm, oil, lotion or micellar?
Arguably the most important step to a perfect skincare routine, because without proper cleansing the rest is basically redundant. Washing away the day's makeup, dirt and grime are paramount for the rest of your routine to penetrate the top layer and actually get to work.
Naturally, we took it upon ourselves to find the best cleansers your money can buy. If you're looking for a balm to melt away mascara or a gentle exfoliator that won't feel like your scrapping your face off, keep scrolling to find our shelfies newest and long time residents for every type of face wash below.
Hydrating Cleanser
Cerave
Price: $12.99
Best For Dry Skin
A reigning champion when it comes to affordable everyday cleansers. CeraVe's Hydrating Cleanser was developed with dermatologists to cleanse and refresh the skin without over-stripping it or leaving it feeling tight and dry.
Formulated with three types of essential ceramides and hyaluronic acid to hydrate and strengthen your skin's protective barrier. Let's just say, we've been through countless bottles – and that's saying a lot!
Available at Chemist Warehouse for $12.99
Ultra Hydrating Lactic Cleanser
Dermalist
Price: $69.00
Best Gentle Exfoliating Cleanser
This is one to get excited about!
Dermalist's Lactic Acid Cleanser gets straight to work to dissolve makeup, dirt and everything else in between. But what's most exciting about this cleanser is it hydrates, softens and gently exfoliates your dead skin cells to reveal a brighter, smoother complexion.
Available at Adore Beauty for $69.00
Soy Face Cleanser
Fresh
Price: $57.00
Best Everyday Cleanser
A best-selling pH-balanced gel cleanser we really really rate, and for a reason. Soy Face Cleanser by fresh gently melts away makeup and mascara, removes impurities & tones for clean, balanced skin.
Formulated with a melting pot of skin-loving goodness, this pH-balanced gel cleanser doesn't make your face feel tight or dry your skin out. Made with amino acid-rich soy proteins, cucumber extract and calming rosewater.
Available at Sephora for $57.00
Whipped Clean
Keep It Simple Skin
Price: $49.00
Best Multi-Purpose Cleanser
A super fun one for those who forget to exfoliate, you definitely won't forget when you have this on your vanity. A powder to cream cleanser that whips up into a creamy formula for an ultra-deep clean and exfoliation.
WHIPPED CLEAN's given new life into a traditional Japanese powder cleanser formulated with Japanese rice bran and papaya enzymes. Adjust the consistency of the powder with some water to create a creamy cleanser or a granular paste for exfoliating.
Available at Keep It Simple Skin for $49.00
DAY DISSOLVE Cleansing Balm
Versed
Price: $26.99
Best Makeup Removing Balm
We love a cleansing balm because it easily melts away makeup and impurities without stripping moisture from your skin. Some oil-based cleansers can leave you feeling like the bottom of a deep fryer, but Versed Cleaning Balm softens to create a light, gentle milk that rinses clean with no oily residue.
Formulated with the addition of antibacterial, eye-safe eucalyptus and clove leaf oil it's the perfect start to your PM routine as a first cleanse.
Available at Versed for $26.99
Squalane + Amino Aloe Gentle Cleanser
Biossance
Price: $36.00
Best Gentle Deep Cleanser
A newbie on our shelfie, this gentle foaming gel by Biossance is a must-try for those with sensitive skin who want a deeper cleanse.  The non-stripping formula leaves you with a soft and hydrated complexion.
Penetrating deep into your pores to remove remnants of pore-clogging environmental pollution, makeup and debris, this cleanser works hard to calm, soothe, and hydrate for a healthy glow and skin barrier.
Available at Sephora for $36.00
Sensibio H2O Micellar
Bioderma
Price: $27.26
Best Micellar Cleansing Water (period)
Hands down the best micellar cleansing water that's considered to have sparked the global popularity of micellar water. Bioderma's Sensibio H20 Micellar is gentle, alcohol-free and made up of micelles with excellent cleansing and makeup removing properties. Micelle molecules deeply cleanse the face by attracting dirt, oil and sweat.
A no-rinse cleanser that's long been trusted amongst dermatologists and skin experts.
Available at Amazon AU $27.26
Vinoclean Instant Foaming Cleanser
CAUDALIE
Price: $36.00
Best Foam Cleanser
Foam cleansers take us way back to when they use to be a novelty. This luscious and airy foam cleanser by Caudalie softly cleanses and purifies all skin types without tightness.
Formulated with 97% natural ingredients, the clean and vegan cleanser won't strip your skin and deeply cleanses all while promising antioxidant protection. So beautiful it makes you look forward to washing your face.
Available at Sephora for $36.00
TOLERIANE CARING WASH CLEANSER
La Roche-Posay
Price: $27.95
Best For Sensitive Skin
A face wash that gently cleanses skin and removes make-up with added cocobetaine, which is a gentle cleansing surfactant that's combined with 4 fabulous ingredients.
Toleriane Caring Wash Cleanser gently removes impurities without the feeling of squeakiness and that tight discomfort.
Enriched with La Roche-Posay Thermal Spring Water, Niacinamide, Glycerin and Panthenol to soothe, hydrate and protect your skin's barrier.
Available at La Roche-Posay for $27.95
Read More From En Route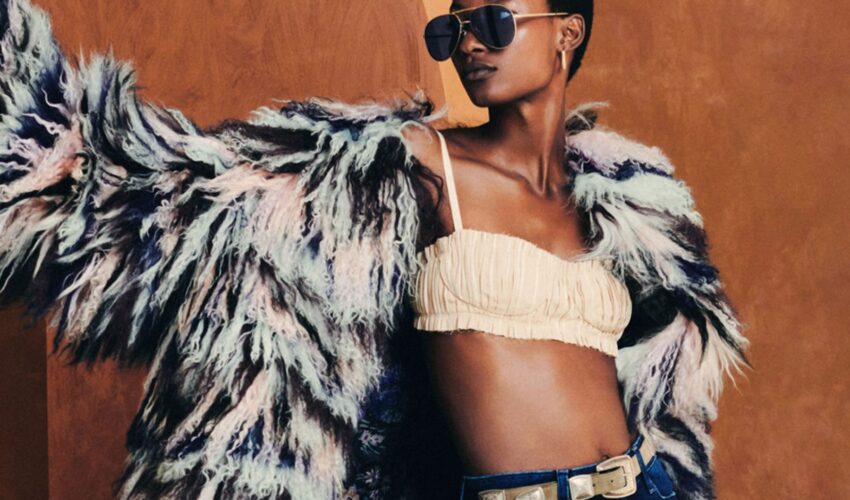 Beauty , Self , Style
06/23
come En-Route with us
Sign-up for our newsletter.
By clicking "submit", you agree to receive emails from En-Route and accept our privacy and cookie policy.