Beauty
Cleansing Oil vs Cleansing Balm: The Difference?
Viscosity
06/21
Share this:
Filed under Beauty
Written by Vira Anekboonyapirom
If you're an avid cleanser – you already know double cleansing is a non-negotiable standard practice to ensuring every single last molecule of your makeup and sunscreen is banished.
While cleansing balms aren't new per se, but the idea of a thicker oil has got me intrigued with many questions, one being – are they really that different from cleansing oils?
What is a cleansing balm?
"A Cleansing Balm is a thick, wax-textured cleanser that is produced with added moisturising ingredients to prevent drying out skin as it cleanses." Janet from Ipsum Skin explains.
Best Skin Cleansing Oil Balm
Ipsum
Price: $32.00
Suitable for all skin types
Light and cloud-like balm that's formulated with a blend of super-nourishing, pure, and organic native plant oils, esters, and waxes to nurture, soothe and balance skin as it deeply cleanses and purifies.
Balanced with Camellia Seed oil, Coconut oil, and Shea Butter that's been blended with Australian grown and harvested botanicals including the gently astringent Lemon Myrtle to unclog, deep-clean and tighten pores. Sandalwood carries naturally anti-inflammatory, antibacterial, and antimicrobial properties.
Squalane + Antioxidant Cleansing Oil
Biossance
Price: $46.00
Suitable for all skin types.
An extremely lightweight antioxidant-rich, cleansing oil that gently removes long-wear makeup and leaves skin with a beautiful, healthy look and feel.
Formulated with sugarcane-derived, sustainable squalane oil, it helps keep skin hydrated and feeling fresh.
Free from parabens, phthalates, mineral oil, synthetic fragrance, and sulfates.
What is the difference between a cleansing balm and a cleansing oil?
Both contain oil, both attract impurities from the surface of your skin and both cleanse as well as each other.
What we've found is that the only difference lies mostly in the viscosity.
Janet on the other hand says, "One of the key differences is that a Cleansing Balm will more successfully dissolve and remove heavy or waterproof make-up and sunscreen. "
TRIPLE-OIL BALM MAKEUP REMOVER & CLEANSER
Sisley
Price: $155.00
Suitable for all skin types
A decadently rich cleansing balm formulated with three nourishing and softening oils (Babassu, Shea, and Macadamia) that combines a double make-up removal and cleansing effectiveness.
The balm melts and transforms into a delicate oil, on contact with water transforms into a milky emulsion to facilitate rinsing. It leaves a soft finish with no greasy feel. Tolerance tested under ophthalmological and dermatological control.
CLEAN RINSE CLEANSING BALM
Sunday Riley
Price: $50.00
Suitable for all skin types
A deliciously luscious soft blue cleansing balm with gentle sugar-based cleansers to leave skin thoroughly clean, comfortable, hydrated, and glowing.
Formulated with therapeutic essential oils of Blue Tansy and German chamomile help to calm the look of irritated, dry, flaky skin while tangerine oil helps improve clarity. With a softening base of organic cocoa, moringa butters, and enriched with essential oils of vanilla and sweet orange to relax the mind and create a sense of balance, this melting cleansing balm gives skin a tranquil, pure, and healthy cleanse.
Why would someone choose a balm or oil instead of a gel cleanser?
Gel cleansers are "Often formulated to cleanse only, rather than cleanse and nourish, to leave skin feeling 'squeaky clean,' Janet tells us. "For this reason, they tend to be favoured by younger, more oily skins. This however can sometimes irritate more sensitive or inflamed skin conditions and leave skin unbalanced – and skin will actually go into oil production overdrive to replace the natural oils."
A balm will ensure that skin is thoroughly cleansed and nourished at the same time, resulting in skin that is feeling refreshed, balanced, soft, and supple – whatever your skin type.
Oil Cleanser
Salt By Hendrix
Price: $49.95
Suitable for all skin types
A light oil formulated with Sunflower Seed, Castor Seed, Rosehip – which are gentle and nourishing on the skin. On application, the luxuriously rich oil quickly melts away makeup while nourishing and hydrating your skin.
DAY DISSOLVE CLEANSING BALM
Versed
Price: $26.99
Suitable for all skin types.
The balm goes on thick and quickly melts in your palm while cleansing your skin without stripping any moisture thanks to added Vitamin E.
The oil-based formula softens to create a light, gentle milk that rinses clean with no oily residue. Formulated with a small addition of antibacterial, eye-safe eucalyptus and clove leaf oil—sans artificial fragrance. It's the perfect start to your PM wind-down ritual and especially useful as a first cleanse.
How to use an oil cleanser?
It's best applied directly to dry skin.
Gently massage the oil into dry skin and really work on removing all the impurities – can be massaged directly on the eye area to remove stubborn eye makeup. You'll find that your makeup quickly dissolves leaving your face extra clean without tightness.
Read More From En Route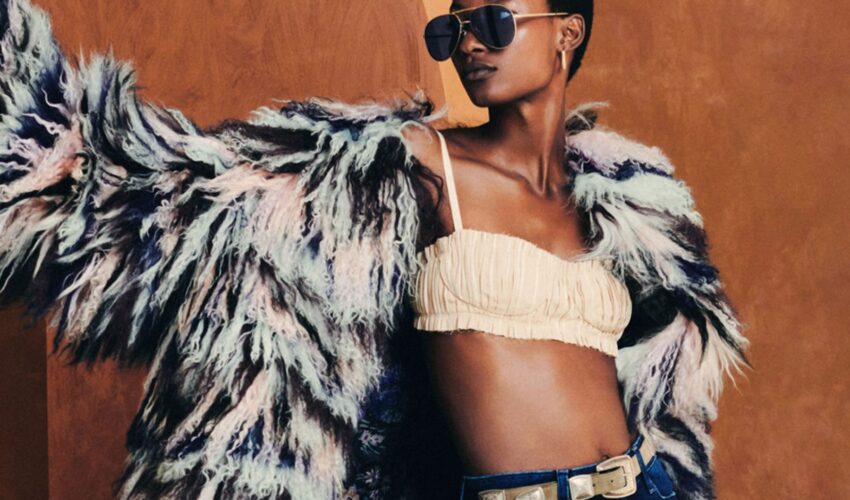 Beauty , Self , Style
06/23
come En-Route with us
Sign-up for our newsletter.
By clicking "submit", you agree to receive emails from En-Route and accept our privacy and cookie policy.