#LGG
#LGG To Fake Tanning
Hack your way to a streak free glow
12/21
Share this:
Filed under #LGG
Written by Vira Anekboonyapirom
It's pretty clear there are two types of fake tan relationships – the utterly devoted and the fairweather user. I for one, fall into the latter and to be truly honest, I have a love-hate relationship with tanning, often forgoing a bronzed glow for the paler option mother nature granted me.
With so many choices that promise a natural sunkissed finish, an illuminating glow, and even instant fixes, we're here to help guide you to find the quickest, easiest, and zero-fuss options available. Professional spray tans aside, we found three of the easiest ways to fake that summer glow – no mitts and no salon bookings required because in true lazy girl spirit we can all do with a little hack or three once in a while.
#1 Tanning Drops
If you haven't tried tanning drops yet, then this is your call to action. Tanning drops are the customisable radiance in a bottle that can be added to your favourite serums and moisturisers for a personalised glow.
Why do we love it? It's as simple as 1-2 drops into your moisturiser morning and or night and you don't have to worry about sheet transfer!
Tan Luxe
The Body Self Tanner
Price: $75.00
The luxury tanning drops by Tan Luxe allows for complete control over your glow, depending on the number of drops you use will determine the outcome of your tan.
Using the highest quality DHA from the South of France, the drops are infused with hydrating properties of Vitamin E and Aloe Vera and with Cellutone Complex for firmness.
Available at Sephora for $75.00
Isle Of Paradise
Self-Tanning Drops
Price: $40.00
A year-round glow couldn't be any easier with Isle Of Paradise Self-Tanning Drops. Developed with hypoallergenic ingredients, these drops come in three shades from light to dark and are formulated to reduce orange tones.
Key ingredients include Coconut Oil and Avocado Oil to hydrate, replenish and nourish your skin.
Available from Mecca for $40.00
Tuscan Tan
TANNING DROPS
Price: $39.95
A no-fuss and seamless addition to your daily skincare routine, Tuscan Tan's Tanning Drops are colourless and non-scented so you can say goodbye to smelling like biscuits.
Formulated without scent and is non-comedogenic so won't clog your pores designed to be added into anything from serum to moisturiser and oils.
Available from Adore Beauty for $39.95
#2 Gradual Tan
A no-brainer for the ultra lazy – gradual tanning lotions offer you more control over your glow and you don't have to stand around like a scarecrow once you've applied.
Why do we love it? If you're an avid body moisturiser (clears throat) then switching up to a gradual tanning lotion should be a breeze for you! Not only does a gradual tanning lotion give you control over the end result, but you're able to absorb all the extra benefits of a nourishing body cream as well.
St Tropez
Gradual Tan Body
Price: $33.95
Re-apply as you like to create the perfect healthy-looking glow that suits all skin tones, choose between the Light/Medium or Medium/Dark tanning lotion.
The St Tropez Gradual Tan Body is hydrating, easy to apply just as you would your everyday moisturiser, better yet, it's quick-drying and long-lasting. The clean vegan formula also offers up to 48 hours of hydration.
Available at Chemist Warehouse for $19.99
Vacay Body
Gradual Tan Body Butter by Cathy Evans
Price: $44.95
Need a little extra hydration? The NEW Limited Edition Gradual Tan by Vacay Body and Cathy Evan's is an all-in-one hydrating self-tanner, tan extender, and nourishing body butter.
The tinted formula is enriched with coconut & shea butter to deeply hydrate and moisturise to give you an illuminated bronzed glow.
Available at Vacay Body for $44.95
AUSTRALIAN GLOW
Everyday Gradual Tanning Lotion with Hemp
Price: $19.99
Australian Glow's Gradual Tanning Lotion with Hemp offers a natural buildable tan with a myriad of benefits thanks to the inclusion of hemp.
Scientifically formulated to nourish dry skin, the Australian made lotion is enriched with organic hemp, won't transfer and is fast drying so you can jump into your sheets right after.
Available at Priceline for $19.99
#3 INSTANT TAN
Non-committal? We get it – sometimes a one-night-only is the type of tan you need, whether that be for a wedding or a birthday celebration, but most importantly for those that may not want the upkeep of a fake tan or if you've just not got around to it. What should you do? We recommend using instant fake tan or body makeup.
Why do we love it? It's non-committal, washes right off, and doesn't transfer on your clothes. Although you may want to think twice if you're wearing white (just in case).
Bondi Sands
GLO Matte One Day Tan Deep Bronze
Price: $17.95
Throw out your mitts because this is the new way of tanning. Bondi Sands GLO Matte One Day Tan is exactly that.
Achieve an instant flawless bronze tan that's transfer and water-resistant with high coverage perfect for if you've forgotten to tan the night before, if you can't deal with the commitment or if you've only got one night to show off those legs.
Available from Bondi Sands for $17.95
James Read
Body Foundation Wash Off Tan Face & Body
Price: $22.00
Buildable and quick-drying, this Body Foundation by James Read allows you to build colour as you please offering an airbrushed finished.
Deliciously scented with coconut and vanilla, the lightweight body foundation covers imperfections and for a lighter finish, just mix with a little bit of moisturiser for your perfect glow.
Available at Mecca for $22.00
FENTY BEAUTY
Body Sauce Body Luminizing Tint
Price: $62.00
For a light sun-kissed glow, Fenty Beauty's Body Sauce will leave your skin silky and illuminated.
The formula is lightweight, buildable, smooth to touch, and transfer-resistant available in 7 shades. Containing Vitamin E and Babassu oil for super hydrated glowy skin that looks like you've just come back from the Caribbean.
Available at Sephora for $62.00
Read More From En Route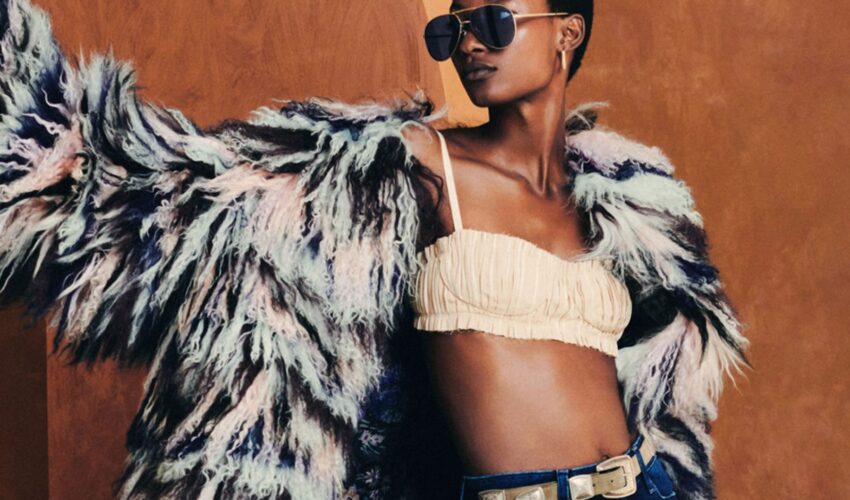 Beauty , Self , Style
06/23
come En-Route with us
Sign-up for our newsletter.
By clicking "submit", you agree to receive emails from En-Route and accept our privacy and cookie policy.