Beauty
CANNABIS: The Skincare Benefits You Need To Know About
There's bad skincare and then there's badass skincare
06/20
Share this:
Filed under Beauty
Written by Vira Anekboonyapirom
This new kid on the block has made its way into our beloved skincare products and we're feeling a little intimidated. We're talking about Cannabis; Cannabis Sativa Seed Oil that is.
Little did we know, but this product has a myriad of benefits for our skin and we want to know more. 
But what is the difference between Hemp and Cannabis?
Cannabis is the plant that hemp and marijuana are derived from. Hemp is used in making food, clothing and building materials, "Even the body of a car!" mentions Mathew Stiegler, Cannabella Founder whereas Marijuana is used for medicine which CBD and THC come from.
"Hemp moulded into its many forms can be used for just about anything. From concrete to paper and fuel, from clothing, shoes and plastic (which is completely biodegradable) to rope, food, superfoods, beauty products, medicine and so much more!" –  Mathew Stiegler, Cannabella Founder
Cannabis sativa seed oil or a.k.a hemp seed oil, is the oil that is derived from hemp seeds.
"There's a big difference and often cause confusion between Hemp Oil and THC (tetrahydrocannabinol) which is the hallucinogenic that gives you the high." – Supple Skin Co, Co-Founder Candice Kemp
What are the benefits of Hemp Seed Oil?
"There are soooo many!" –  Candice Kemp
1. Anti-Inflammatory
Hemp seed oil is anti-inflammatory, "Great for sensitive skin conditions and inflamed skin that comes from acne, eczema, psoriasis, dermatitis, rash and even post clinic treatments where the skin may show some soreness & redness," tells Candice.
Hemp seeds are really high in essential fatty acids, and as the name suggests are essential for our skin.
Jemma, National Education Manager at Kiehl's tells us that those essential fatty acids "Strengthen the barrier function which adds to the natural fats on our skin surface and help to reduce inflammation. Our body doesn't naturally produce essential fatty acids, so it's important to apply them topically."
2. Hydrating
Hemp seed oil is full of Omega 3 and 6 helping to hydrate the skin.
RAWKANVAS Co-Founder, Simona Valev adds, "(Hemp seed oil) Absorbs into your skin to deliver moisture and fatty acids to deeply hydrate and nourish dry, itchy or irritated skin. Hemp seed oil also draws in moisture to the skin and helps to modulate skin oil production which is great for breakout-prone skin."
3. Anti-Ageing
Mathew adds that hemp seed oil "Will assist in tightening, toning and firming the skin as well as shrinking pores, reducing the appearance of fine lines and wrinkles, and assisting to prevent signs of ageing while leaving your skin with a fresh, healthy youthful glow!"
The oil also "Reduces the signs of ageing, revealing a youthful, luminous and revitalised glow," says Simona.
"It contains the perfect balance of Omega 3 & 6 which help nourish and feed the skin Antioxidants and Vitamin E while protecting the skin barrier function," says Candice. 
4. Non-Comedogenic
Hemp oil is non-pore clogging, so it's great for those who have acne-prone skin. 
"It's one of the very few oils that is non-comedogenic meaning its non-pore clogging. For example on the comedogenic scale of 0-4, hemp oil rates 0 being the lowest, whilst coconut oil rates 4 being the highest," says Candice.
Simona adds, hemp seed oil "Delivers the skin's essential fatty acid and creates a protective barrier that is non-pore clogging over the skin."
5. Skin Plumping
Hemp oil contains Amino Acids, great for protein building, strengthening nails and assisting with dry, irritated skin, "Making hemp seed oil great for plumping your skin." says Simona.
Candice adds, "It is magical at balancing the skin sebum levels for oily skin yet also adding much-needed moisture retention and plumping for dry skin."
Who can benefit from Hemp Seed Oil?
"All skin types can benefit but in particular, those that are prone to breakouts, inflammation and sensitive skin," says RAWKANVAS, Co-Founder Simona Valev.
"All skin types, from babies to acne-prone, to sensitive, to those prone to inflammatory skin conditions, normal skin where general maintenance and long term skin health is desired, right through to elderly mature skin," adds Supple Skin Co, Co-Founder Candice Kemp
"All skins can benefit from hemp seed oil! Because it is rich in fatty acids, it will help to strengthen the barrier, which in turn creates healthier skin and prevents trans-epidermal water loss," says Keihl's, National Education Manager Jemma McBride
"Hemp seed oil is non-comedogenic, meaning it's suitable for all skin types including those who are prone to acne, inflammation, eczema, rosacea and psoriasis. It also contains high levels of anti-microbial and anti-bacterial properties." tells, Cannabella, Founder Matthew Stiegler
DID YOU KNOW?
Hemp has a better than zero carbon footprint! It is scientifically proven that hemp absorbs "More CO2 per hectare than any forest… and is able to convert CO2 to oxygen more effectively than trees," says Mathew. 
"Hemp will grow in almost any condition," Mathew continues. "It enriches, cleans and regenerates the surrounding soil it's planted in, absorbing toxins and contaminants that may be present in the soil, better than any other plants can." These contaminants include strong radiation and heavy metals.
So why isn't hemp everywhere?
You'll find that there are a lot of products out there with cannabis sativa seed oil that comes in the form of an oil-based product. This is because when the seeds are cold-pressed, oil is produced, "So it makes sense to use it as an oil. It is also easily absorbed into the skin in an oil form," tells Jemma.
The oil can be formulated into "Creams, serums and balms and in some instances can be cultivated into powder form," tells Mathew.
THE REVIEW
I've been using hemp oil along the back of my neck which is where I tend to suffer from my psoriasis breakouts the most.
I don't think I have ever come across a product more calming for the sore itch that occurs, and I would highly recommend this product to those who also suffer from psoriasis or eczema. 
Not only does the oil cool and calm the itch, but after a couple of weeks, using it everyday morning and night, I've started to notice the dry itchy patches easing and slowly going away!
Check out me highly recommended products below.
Kiehl's
Cannabis Sativa Oil Serum
$69.00
Cannabella
Clarify Serum
$34.00
Supple Skin Co
Dew Drops
$42.00
Rawkanvas
Remedy Calming Hemp Body Oil
$55.00
Andalou
CANNACELL BEAUTY OIL
$29.99
Read More From En Route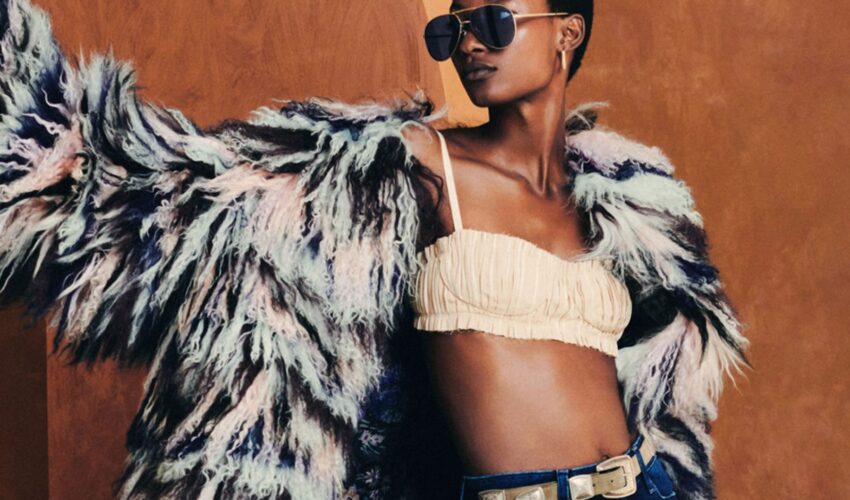 Beauty , Self , Style
06/23
come En-Route with us
Sign-up for our newsletter.
By clicking "submit", you agree to receive emails from En-Route and accept our privacy and cookie policy.