Dining
#LGG To The Best Pizza In Sydney
Serving you slices state wide
02/21
Share this:
Filed under #LGG
Written by Jo Hombsch
Here is your chance to lock in a no-guilt, pizza and red wine on a Tuesday night with the girls. WhatsApp the crew and plan a pizza party for the 9th of February because it's National Pizza Day.
In true #LGG style, we've done all the hard work for you and sussed out all the best slices in town.
Sydney's pizza game has stepped it up in recent years and with pizzerias fit for the fine diners among us, pizza joints that change their vegetarian menu seasonally, to your good old gooey quattro's, classic Margherita's and those extra spicey pepperoni pizzas.
If it's takeaway or dine-in that you're after, we again have you covered. Here are the best pizza joints in Sydney.
Ria Pizza + Wine
Ria, a relaxed pizza joint in Potts Point with wine bar-esque vibes that should be at the top of your list. Bentley Group's Brent Savage is behind the menu and instead of your classic Italian toppings, you'll find a very Australian pizza menu. Think Northern Queensland prawns and tomato saltbush pizzas.
Feel like stepping your normal pizza game up? Choose from the 'Pimp your pizza' add ons menu with a selection of white truffle, sea urchins or caviar. There is also a selection of 'Crust dips', and a handful of starters to choose from too.
Where: Potts Point
What: Dine-in & Take-away
Maybe Frank
Maybe Frank is a pizza bar in the Eastern suburbs that focuses on the drinks just as must as their traditional woodfired pizzas. The bar is owned and manned by Andrea Gualdi, who won a World Class bartending competition, so it's no surprise that you'll be in for a treat when it comes to ordering your next round of cocktails.
As for the pizza, it's made the traditional Italian way with fresh and premium ingredients imported from Italy and sourced from Australia.
Where: Randwick
What: Dine-in & Take-away
Vacanza
Vacanza follows the Italian philosophy on toppings, that less is more. They're all about good dough that doesn't hide behind mountains of toppings.
They do all your classics very well, just like your good old classic Margherita just the way you'd find it on the streets in Naples or the 'Da Franco' with San Marzano tomatoes, fresh burrata & triple smoked ham simple with fresh and local ingredients.
Where: Surry Hills & Bronte
What: Dine-in & Take-away
DOC Gastronomia
DOC is the Melbourne institution that expanded into Surry Hills last year. So they know pizza very well. It's a pizzeria with a good mix of the old and new school with one simple formula: mozzarella, pizza and wine.
It's nothing fancy, but it's everything you want and need when it comes to a relaxed evening.
The menu is strong with 14 pizzas on the menu, a mozzarella bar and enough antipasto options to keep everyone happy.
Where: Surry Hills
What: Dine-in & Take-away
Bella Brutta
It's the team behind Bella Brutta in Newtown that will get you there, then it's the pizza that will keep you coming back.  The base is thin and the crust is extra puffy with the right amount of crispiness. As for the toppings, you'll find roasted potato with gorgonzola to surf clams, pecorino, chili, garlic and parsley on the menu.
Don't forget about starters either, it's the sort of antipasto plates we all love—fresh tomatoes, arancini and burrata.
Where: Newtown
What: Dine-in & Take-away
Madre
Probably one of the best pizzerias in the inner west, Madre serves up good tasting but seriously good looking sourdough vegetarian pizzas. They're thin-based, puffed-crust style with seasonal ingredients.
What really makes it special is that the menu changes from month to month. In the summer you'll find fresh and light pizzas and in the winter they are warm and full flavoured.
Where: Marrickville
What: Dine-in & Take-away
Dimitri's Pizzeria
The much loved inner-city Dimitri's Pizzeria continually tops the best pizza lists in Sydney, plus it's been around since the '70s. They serve up very Neapolitan-style pizza dough, however, the toppings are far from.
On the menu, you'll find oven smoked toppings, creamed corn and Brussels sprouts to give you a taste.
Where: Darlinghurst
What: Dine-in & Take-away
Glorietta
It's the Italian restaurant everyone on the Lower North Shore was asking for, with woodfired pizza the hero on Glorietta's menu.
They use a 72-hour fermented pizza base that has just the right amount of chew, charred to perfection They do the classics like margarita and capricciosa well, but the real star is the carbonara pizza with mozzarella, smoked pancetta, egg yolk, black pepper and chilli oil.
Where: North Sydney
What: Dine-in & Take-away
Giovanni's Pizza
Giovanni's Pizza is owned and run by the Cammeray institution, Maggios, with three Italian brothers running the show, their venues honour their Italian heritage and take inspiration from what their Nonna use to cook.
When it comes to ordering you can't go past the Livio's Supreme or the sausage and potato.  It's predominantly takeaway, however, there are a couple of tables out the back.
Where: Cammeray
What: Dine-in & Take-away
Vanto Restaurant
Nestled on level one in QVB you'll find, Vanto. It's a hidden gem in the heart of the city, whether it's a pizza after work or a bite whilst shopping, Vanto will satisfy all cravings. It's hard to go past their house-made extended fermented dough with perfectly crispy edges and all the right toppings.
Where: City
What: Dine-in & Take-away
Queen Margherita of Savoy
Queen Margherita of Savoy is the pizzeria down south you need to dine at the next time you're in Cronulla. It's family-run, with owner Lee Carroll pizzaiolo trained and accredited by Italy's Associazione Verace Pizza Napoletana…so they do pizza very well, just like they do in Naples.
Given the restaurant's name, it's essential to order a classic Margherita with buffalo, mozzarella. It will be served with puffy edge perfection.
Be sure to also try the house-made pasta and antipasti.
Where: Cronulla Beach
What: Dine-in & Take-away
Read More From En Route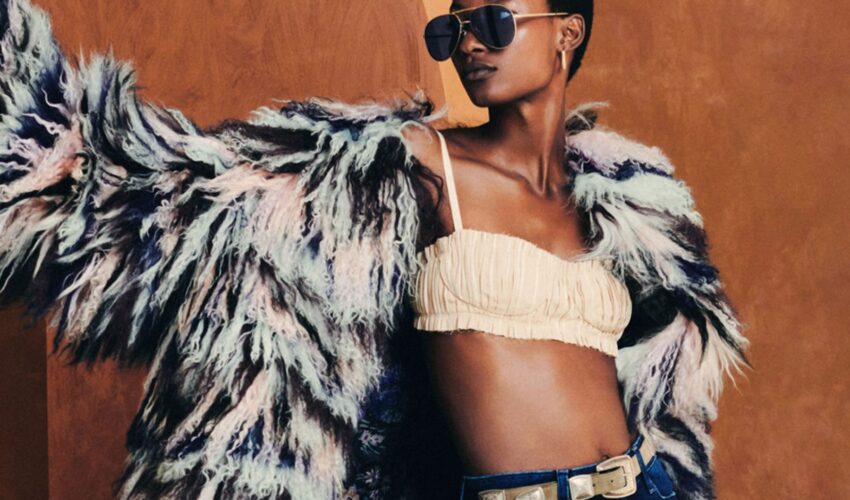 Beauty , Self , Style
06/23
come En-Route with us
Sign-up for our newsletter.
By clicking "submit", you agree to receive emails from En-Route and accept our privacy and cookie policy.