Culture
Get To Know Your Extra Virgin Olive Oil
It's considered your kitchen's liquid gold
07/21
Share this:
Filed under Culture
Written by Jo Hombsch
It's often called the culinary equivalent to liquid gold in the kitchen and it's one of the most used ingredients for both chefs, the novice at-home cook and everyone between. It's Extra Virgin Olive Oil (EVOO). 
EVOO is delicious, it also makes food taste better with the added bonus of it being good for us. However, when walking down the Olive Oil aisle it's easy to see why so many get confused on which to purchase. As I found out it doesn't come down to colour when it comes to picking the 'good stuff' and one that costs $30 may look just like the $3 bottle, although what's on the inside is far from the truth. 
So it's time to dig deep and familiarise ourselves with one of the most loved, yet often one of the least understood ingredients in the kitchen whilst debunking a few olive oil myths.
Extra Virgin Olive Oil Explained 
When it comes to explaining Extra Virgin Olive Oil, it's really quite simple.
"Extra Virgin Olive Oil is the fresh juice squeezed directly from the olive fruit," explains Cobram Estate, Australian-owned, grown and largest olive oil producer. Olea of Monemvasia who sources their EVOO from Laconia, Greece where the olive trees have been growing for thousands of years added "It is the pure juice from the olive and no other oil or flavouring should be added". However, many labels try to mislead "Anything not labelled Extra Virgin Olive Oil such as olive oil, pure olive oil and extra light olive oil" and you should stay away.
Premium EVOO is always cold-pressed, which "Means that the extraction process is free from heat and filtering, which can often add chemicals to the oils, and strip away some of its flavour as well as health benefits," explains naturopath nutritionist Madeline Calfas. 
Olives are always picked at the optimal time and pressed within six hours. To put it simply "EVOO is simply the cold-pressed natural juice of olives. The fresher an olive when pressed, the healthier the oil is for you." 
How to tell if you're buying the 'good' stuff
It might seem like we're spoilt for choice when you're standing in the Olive Oil section of your supermarket, but if you're looking for the good stuff this is not the case. There are a number of factors to look out for when you're deciding which one to pick from the shelf. 
The method of extraction (cold extraction vs heated)

The acidity and phenolic content

It's purity 

The expiry date (best used within 2 years of packaging)

It's smell and taste (It should smell fresh /fruity, not musty nor should it have no smell at all)

See how well it performed in international olive oil competitions 

Make sure the olives have been growing in a well known olive oil area 
When it comes to stepping up the EVOO game, Cobram Estate is running masterclasses, where Cobram Estate Chief Oil Maker, Leandro Ravetti will guide you through a selection of oils, whilst learning about the notes and taste profiles of good and bad oils.
See here for details if you want to master your oils. 
EVVO doesn't age like a fine wine 
Unlike fine wine, EVOO doesn't age well although history has told us otherwise. "When stored properly it will last about two years past the bottling date" Olea of Monemvasia explains. "Olives are picked once per year so look for the harvest date on the side of the bottle to ensure you are consuming the freshest product," adds the Cobram Estate team. 
Both brands do recommend once you've opened the bottle it should be used within 60 days "As it will begin to oxidize once exposed to air" says Olea of Monemvasia.
Let's talk about health benefits 
There is much to be said about the Mediterranean Diet and all its health benefits, and at its core is, of course, Extra Virgin Olive Oil. "People in the Mediterranean region have been cooking with this oil for over a thousand years," says Cobram Estate's nutrition scientist Dr Joanna McMillan. 
EVOO is a healthy fat (monounsaturated fats) and it's also high in Vitamin E, Vitamin K and Essential Fatty acids which offer the following health benefits:
Reduction is potential heart disease and lower blood pressure 

Assitant with mood disorders and depression

Protection against hypertension and stroke

Protection against osteoporosis

Assists gut health, digestion and boost your metabolism

Protects against insulin resistance and diabetes

Works as an anti-inflammatory
"You get maximum benefits however if you consume your EVOO as part of a plant-rich, whole food diet such as the traditional Mediterranean Diet," McMillan says. With Olea of Monemvasia also adding we should "consume 40-80mls of EVOO per day"
Keep it dark and cool 
Like many others, I am sure I am not the only one who keeps my EVOO right next to the stove. It's practical and it's right there when I need it.
However to ensure that your oil stays fresh and tastes good for as long as possible your "Olive oil should be stored in a dark, cool place in your kitchen away from light, the stove and oven with the lid kept securely closed," says Olea of Monemvasia. As "Oil can break down when exposed to heat, light and oxygen" adds the Cobram Estate team. 
So next time you're looking at one of those fancy oil decanters for your stove, stay well away and keep your oil tucked in the pantry.
Use in the kitchen  
When it comes down to using EVOO in your kitchen, Calfas explains "It is such a versatile and tasty oil to use". Not only does it add ​​nutrition and health benefits, but it also adds enormous flavour to dishes whether used to cook, drizzle or dress the food". Using different flavours of EVOO can really enhance a dish and turn something quite simple – like a pasta – into a restaurant-worthy meal" McMillan added.
Due to its "Pure and unrefined state," it's a tasty oil, making "It a great option for dressings, as well as sautéing meat and vegetables," Calfas says. 
There's also a misconception around EVOO and its smoke point. McMillian's advice "Is to ignore the smoke point" with recent research finding "That EVOO is the safest and most stable supermarket oil to cook with, even at high temperatures" adds the Cobram Estate team.
Cobram Estate
Classic EVVO 750ml
$18.00
Olea of Monemvasia
Phileos Olive Oil 500mL
$35.00
Simon Johnson
Extra Virgin Olive Oil Organic
$31.25
Cobram Estate
2021 First Harvest 500ml
$50
Maggie Beer
Extra Virgin Olive Oil 375Ml
$10.95
Read More From En Route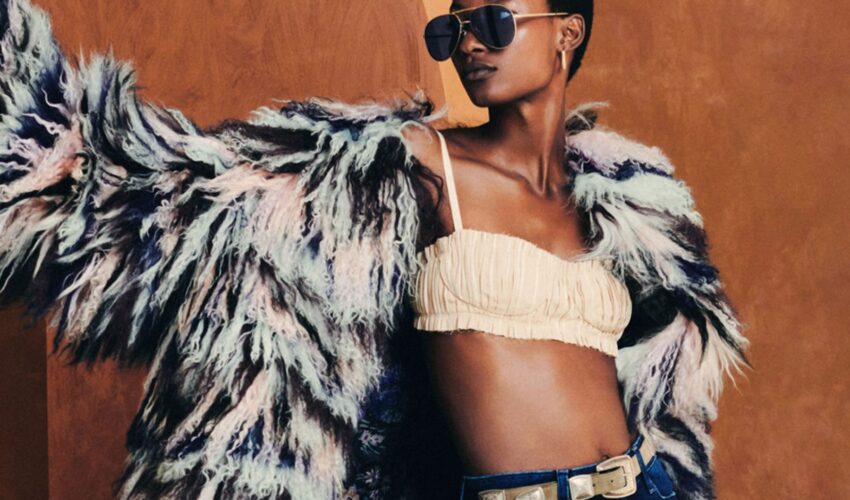 Beauty , Self , Style
06/23
come En-Route with us
Sign-up for our newsletter.
By clicking "submit", you agree to receive emails from En-Route and accept our privacy and cookie policy.