Sex
Keep These 5 Items Beside Your Bed for Better Sex
And master the art of self-pleasure while you're at it.
03/22
Share this:
Filed under Self
Written by Kate-Marie Thorpe
Ah, the sacred bedside drawer: it's where we kept our sealed section of Dolly Doctor, hand-written letters from our first crush and spare batteries for our first bullet vibrator. Now, it's time for the at-arms-length companion to get a grown-up makeover and stock up on essentials for 'Happy Hour' (and if it's not lasting at least an hour, well… keep reading). 
With so much time spent indoors in loungewear and comfy slippers over the last year, it's high time for a bedroom refresh—and I'm not talking about changing your duvet. Intimacy can be hard work at the best of times, but throw in a lock-down or two, more hours in front of screens and owning more leggings than lingerie, and you've got yourself a sexy slump. 
Enter Tyla Hodgson: Founder of Oh My Vibes and sexpert on climactic desires. If this self-love company's explicit tagline of "Go fuck yourself" doesn't win you over, then her advice on getting your vibe on certainly will.
What are the 5 essentials every woman should have on hand, and why?
#1 Lube & Condoms: If you're sleeping with a person (with a penis) it always helps to be prepared and not need to rely on a tinder date to bring theirs.
#2 A Vibrator (like The Grapevibe) – this baby should be in every nightstand. It's super easy to use, powerful, waterproof and not intimidating at all if you want to include partners.
#3 Makeup Remover & Moisturiser: To encourage use and save your pillows from mascara. 
#4 Tarot Cards: Because sometimes you need to ask wtf is going on with the universe.
#5 Journal: A little daily self-reflection is always good for your mental health.
Can these be used during sex and intimate moments with a partner too?
Absolutely! A small vibrator is perfect to introduce a partner to sex toys, a little lube always helped and afterwards you can check their tarot. In all seriousness though, make sure to always use bullet vibes externally: their small size and full-on energy can land you in an awkward ER sesh…
What are the best ways to "get back into it" if it's been a while since self-pleasuring, or you are new to the vibe game?
I think the best way to reintroduce yourself to your pleasure is to carve out time, alone time, to explore – put the fur babies outside and make your space nice, get comfy and clean, music on and fresh sheets, and just let yourself relax into it. Start on the outside of your underwear and find the spots that feel good.
Should we also be doing anything to "take care" of our lady parts – whether this be topically or simply cleaning our toys?
Make sure you always clean your vibe with warm soapy water before and after use to avoid any UTIs. Any bacteria hanging around after a heavy session needs to be taken care of before the next time you get your vibe up and humming. Oh, and a no-brainer: always pee after sex.
Shop the bedside essentials below!
The Lubricant Water Based
Yinn Body
Price: $49.00
Make your lubricant do more for you. As well as being completely vegan and water-based for your sliding pleasure, it also contains yoni-loving ingredients like hyaluronic acid, anti-bacterial colloidal silver and soothing chamomile and calendula extracts. It's basically a high-end moisturiser for your vu-vu as well.
'The Grapevibe' Bullet Vibrator
Oh My Vibes
Price: $79.95
This purple bullet makes for the perfect 'beginner' vibe and is cute and fierce enough to get your buzz back after a hoochie hiatus. She's a cool girl; she's uncomplicated with just one button and 10 vibe patterns, USB rechargeable and waterproof. It's also about the size of an average lipstick, so feel free to pack it in your handbag for fun on-the-go (WILD!).
'Lucid Dreams' Beginners Tarot Deck
St Soleil
Price: $89.00
Even if you've never picked up a Tarot deck before, you'll find yourself drawn to this beautifully gilded pack of cards at every turn. This 78-piece deck was specifically created for the starry-eyed dreamer wanting to dip their toes into mysticism, and the handy pocket guide makes it easy to get started. Or make up your own spicy readings— have fun with it!
Ultra-Sensitive Face Balm
QED Skincare
Price: $76.00
When it comes to after-pleasure skincare, just remember to KISS (Keep It Simple, Sexy). This unfragranced, no-fuss balm is the answer to your uncomplicated skincare needs while delivering powerhouse hydration and soothing softness. It melts deeply into your skin (not your pillow) overnight, leaving skin nourished and plumped for the 'morning after'.
Five Minute Journal
Intelligent Change
Price: $43.22
Hour-long devotionals and habit tracking? Ain't nobody got time for that. Carve out 5 minutes post (or pre?) passion to document your gratitude, emotions and expectations. If journaling hasn't typically been your thing, this guided 'complete the sentence' approach might be just the format to make it stick.
Read More From En Route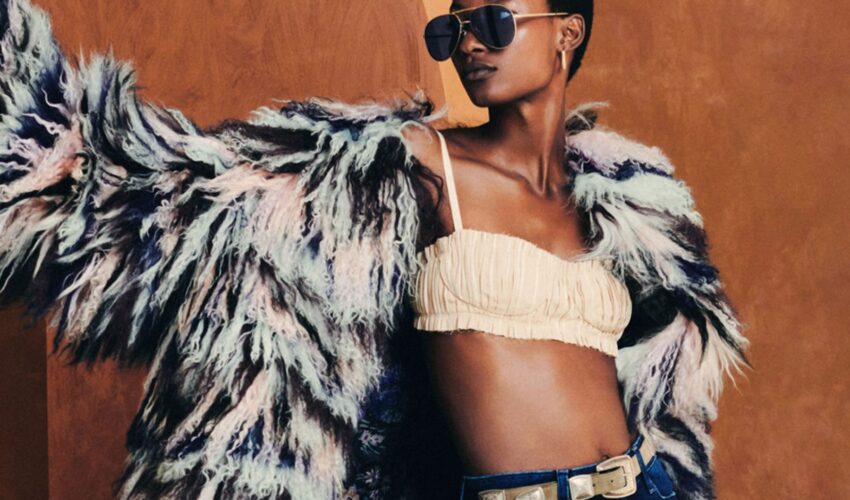 Beauty , Self , Style
06/23
come En-Route with us
Sign-up for our newsletter.
By clicking "submit", you agree to receive emails from En-Route and accept our privacy and cookie policy.