Style
Korean Fashion Brands You Should Know, But Probably Don't
Level up your street cred
10/21
Share this:
Filed under Shopping Guide
Written by Vira Anekboonyapirom
To say the least, South Korea's pop culture has made some serious global waves. The term "Hallyu" is used to describe the phenomenon of said craze and if you've watched Squid Game, then you've already experienced the effect of Hallyu. South Korea has earned global popularisation on all fronts, from Kimchi to K-Pop, K-Dramas and now extending to Seoul based clothing brands. Do people say K-Fashion now?
We've already noticed popular brands making their way to our fashion capital of Melbourne. Brands such as We11done and acmé de la vie are just the start of what feels like the beginning of a rise in K-Fashion downunder.
If you're looking for unique pieces to add to your wardrobe or want to keep on top of your street cred, then you've come to the right place. Here are some must-know Korean fashion brands to level up your cool factor.
KYE
Following their success at New York Fashion Week, KYE is one of the stand out Korean fashion brands you need on your radar. The brand focuses on innovative and extraordinary aesthetics to represent the sentiment of a new generation.
The contemporary casual brand representing youth culture has lead it to be one of the most recognised and influential labels.
Shop at kye-official.com
ANDERSSON BELL
Founded in 2014, Andersson Bell began its journey by drawing inspiration from the contrast of two very different cultures, Korean and Scandinavian. The name Andersson Bell was thoughtfully created to incorporate both cultures, "Andersson" was appointed from a typical Swedish last name and "Bell" represents a traditional Korean temple bell.
Andersson Bell debuted their first collection by reinterpreting Scandinavian vibes to create new pieces from a Korean viewpoint. Now you'll find the brand showcasing its perspective and unique vision by placing contrast from not only Scandinavia but across various cultures to Korea.
Shop at ssense.com
YUUL YIE
Designer Sunyuul Yie founded the brand in the Autumn of 2010 to design high-end contemporary shoes that transcend through trends and time.
Following a rebrand in 2013, Yuul Yie was renamed to speak to the core essence and ethos of an unrestrained perspective – "Reflection." From the beginning, Yuul Yie dared to challenge the conventional and instead embraced imperfection and individuality by merging classical elements with innovative sculptural designs.
Available at farfetch.com
ROKH
Rokh was founded by ready-to-wear designer of iconic fashion houses Celine, Louis Vuitton and Chloé, Rok Hwang.
The Korean-born, United States-raised designer set out on his own to create a brand that represents fragility and boldness, functionality and luxury, masculine and feminine. Rokh has since gained a loyal industry following for his inventive and elegant interpretation of women's staples.
Available at ssense.com
WE11DONE
Seoul-based We11done, is the brainchild of Rare Market creators Dami Kwon and Jessica Jung.
By capturing a newly found unisex vision, We11done reimagined contemporary luxury with a nostalgic 80s element that embraces oversized cuts and the combination of luxurious fabrics of all natures.
Available at marais.com.au
MINJUKIM
If you've watched reality series Next in Fashion, then MINJUKIM won't come as a surprise. Minju Kim launched her namesake brand which was also debuted on NET-A-PORTER following her win on the popular Netflix show.
The brand was built upon artistic creativity, fairy-tale imagination, and the art of craftsmanship that combines youthful playfulness and avant-garde haute couture.
Available at minju.co
acmé de la vie
Translating to 'The Pinnacle of Life' in French, acmé de la vie's concept is to apply the latest streetwear trends into oversized fits allowing for ultimate comfort and performance.
Find the latest in Korean streetwear fashion at their first Australian store in Melbourne or online.
Available at acmedelavie.com.au
GENTLE MONSTER
Gentle Monster, a cult South Korean eyewear brand crafts sleek fashion-forward optical styles by combining sculptural silhouettes with their signature flat lenses and coloured tints.
You may have seen their collab with Heron Preston or most recently with Moncler. Keep an eye out for Gentle Monster as they regularly release collabs with artists, fashion designers and DJs which are often seen on "it-girls," Hayleigh Beiber being one.
available at farfetch.com
Read More From En Route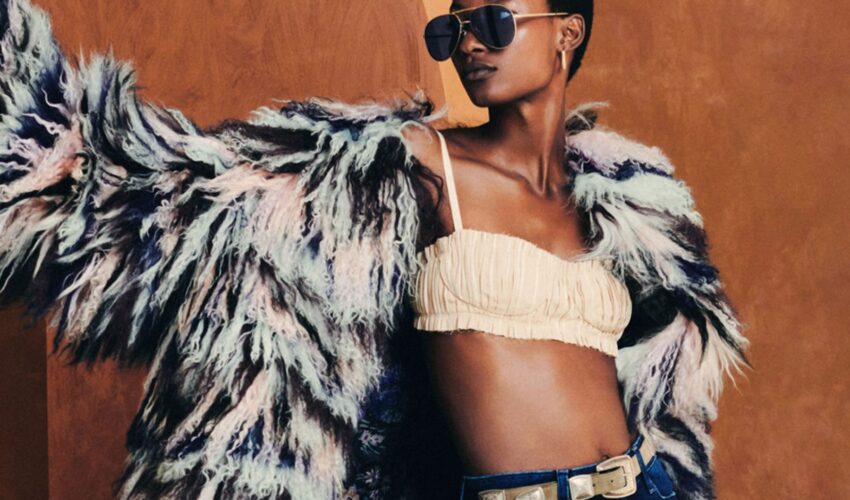 Beauty , Self , Style
06/23
come En-Route with us
Sign-up for our newsletter.
By clicking "submit", you agree to receive emails from En-Route and accept our privacy and cookie policy.