Culture
Sarah Glover Shares Her Tips For Entertaining This Easter
04/22
Share this:
Filed under Culture
Written by Jo Hombsch
Hearing the name Sarah Glover conjures up images of wood-fired food, wild adventures and epic outdoor cooking events. However, it wasn't always this way for Glover who made her career as a pastry chef in Tasmania, Sydney and New York. You'll rarely find her in the kitchen these days, instead, she's in the great outdoors, cooking in fresh open spaces over an open flame taking inspiration from seasonal produce that's been foraged, hunted or sourced locally with her own hands. 
Connecting good food with good company through her catering business, Wild Kitchen is where you'll catch her hosting extraordinary outdoor events. Lucky for us, she knows how to host uncomplicated and approachable events that include cooking dishes over a flame worthy of top restaurant status. 
In reality, entertaining always involves a bit more work than first thought. There's the prep, the cooking, the cleaning, the tablescape, and so much more. When it comes to entertaining for Glover, she mentioned that not only is grilling "A great way to play with Aussie flavours and get everyone around the table connecting over good food (but) grilling especially means you can step away and speak to your guests, leaving the BBQ to do its trusted thing, that's why I love my Traeger." BBQing and grilling also "Always feels rather fitting given it's a symbol of Australian culture."
Grilling especially means you can step away and speak to your guests, leaving the BBQ to do its trusted thing.
What does the Easter long weekend look like for you? Will you be entertaining?
"I often try to go away over the Easter Long Weekend, even if it's just a day trip to the beach; surfing followed by and a sunset picnic."
What's on the menu?
"Most likely I'll be cooking on the grill, for sure a roast leg of lamb. I know that's odd, but Sunday roasts are a family thing for us, and I couldn't think of anything better than crispy smashed potatoes and smoked gravy."
What are you drinking?
"Sometimes I've even made the mistake of getting too carried away with the foodie side of things and forgetting that drinks are important too. Depending on the time of day, of course, you may want wine, beer, water, or juice for the little ones. If you like cutting corners and it's a breakfast BBQ you too are hosting, I often ask for everyone's coffee order ahead of time and have someone run down to the local cafe to get some barista-quality coffee that way – genius!"
"This Easter, you can guarantee I will be drinking a couple of Smoked Pineapple Gin Gimlets."
When it comes to grilling your food, what top three tips do you have?
"If you're hosting an Easter BBQ, pre-buy your ingredients the night before so you know what your cooking – No one wants to subject themselves to that last-minute rush, not to mention that supermarket hours may differ. Much like pre-preparing the meals, you want to make sure you have all your ingredients ready to go, so I suggest shopping the day prior and writing a very thorough list."
 "Preheat the grill – Always make sure you preheat the grill so you are throwing on your food at a hot temp and it doesn't just sit there and soak. Secondly, make sure you're sticking to top-quality meats, let it come to room temp before grilling, and also let it rest before serving for maximum flavour."
"Make sure your grill is cleaned full of pellets and ready to be turned on as soon as you get home – What some of you may not know, if you're new to the grilling world, is that grease and oil goes bad over time. That built-up residue left on the grill goes rancid in hot weather especially, meaning next time you slap some bacon on there it will not taste good. If your BBQ got a workout over the summer just gone, I recommend taking some time prior to clean down the grill and plates, and re-grease them for a fresh feed this Easter Long Weekend."
Any go-to desserts over Easter?
"Clearly it's my new favourite Flourless Easter Chocolate Cake that is overridden with chocolate easter eggs and the sorts. It's perfect with a morning cup of coffee, yes it's easter and yes you can have this for breakfast!!"
Any creative cooking/styling tips you can offer for those looking to entertain at home over Easter?
"Have FUN, set the table and have community around the table. When entertaining this Easter, it's important to remember to have fun with it! While sometimes the pressure can get to you, don't forget why you put your hand up to host in the first place – because you love providing for your friends and family!"
"Set the table (when looking for table settings, why not try foraging for your table decorations? I like to use gum leaves and seashells!), curate a playlist, make it an occasion to really spend some quality time with loved ones."
Read More From En Route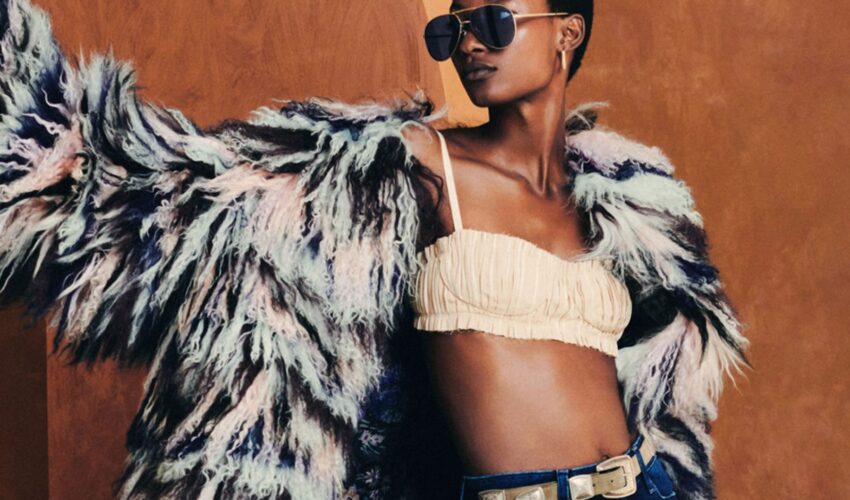 Beauty , Self , Style
06/23
come En-Route with us
Sign-up for our newsletter.
By clicking "submit", you agree to receive emails from En-Route and accept our privacy and cookie policy.