Style
See What Really Happens Inside The SABA Store After Hours
Did someone say movie montage time?
09/20
Share this:
Filed under Shopping Guide
Written by Danielle Williams
Have you ever wondered what really happens inside your favourite stores once the lights go out? I always imagined it was something a little more exciting than just darkness and lifeless clothes.
So, when we were given free rein after-hours inside the SABA City Westfield store with style aficionados Amy Z and Lucia Pang, we felt it was the perfect opportunity for a Sweetest Thing, movie montage try on scene. 
We went shopping with the goal of creating three 9-5 looks that could easily transition to after-hours cool.
Read on to see Lucia shows us that powder blue is the new neutral, while Amy gives us a masterclass in styling knitwear.
Look 1: A Monday MOOD
Expertly paired, overlapping lengths is one way to fast track yourself to an elevated workwear style. Lucia does this with a longline blazer over a midi skirt for a subtle yet commanding boss-lady outfit. 
By pairing a power blue piece with black leather, this softens the overall look for a Monday office mood. 
While Amy gave knitwear a whole new lease on office attire life by pairing knit culottes with a classic cream knit jumper for a more relaxed start to the week. The addition of a long-line checked coat gave structure and texture. 
SABA
Pip Pointelle Crop Knit
$199.00
SABA
S/B Luna Wide Leg Knit Pants
$199.00
SABA
Lucille Textured Tee
$99.00
SABA
Alexa Leather Midi Skirt
$699.00
SABA
Celeste Wool Suit Blazer
$499.00
LOOK 2: Wednesday'S WOMAN
It's mid-week and this called for a womanly adaptation of office chic.
Amy proves that a rust and powder blue as a colour combination are a seasonal must-have and the chic pairing of the tailored cigarette pant with a slouchy knit was both a comfortable, yet tailored office combination. 
While Lucia played with a shorter hemline, pairing a tan leather mini skirt with an oatmeal hued knit jumper. A soft tuck of the knit into the waist of the skirt pulled this number together for extra polish.
SABA
Chloe Double Cable Wool Knit
$229.00
SABA
Celeste Wool Slim Suit Pant
$249.00
SABA
SB Ava Crew Neck Knit
$159.00
SABA
Lilia Leather Mini Skirt
$549.00
SABA
Karla 100% Wool Longline Trench Coat
$599.00
LOOK 3: Friday's FINALE
It's the end of the week and this often calls for a dual-purpose look that can easily transition from boardroom to bar. 
Lucia added a pop of colour with a 3/4 length sleeve ribbed knit paired back with tailored check trousers. Add in a pointed black heel and this is easy-wear office chic. 
Amy opted for a wide-leg trouser style in tan, paired with a powder blue 3/4 ribbed knit top. Finished with an open toe heel sandal and this is a Friday favourite.  
SABA
Jac Asymmetrical Rib Knit
$159.00
SABA
Prudence Wide Leg Pants
$279.00
SABA
Jac Asymmetrical Rib Knit
$159.00
SABA
Elena Check Pants
$249.00
SABA
Prudence Long Coat
$599.00
Want to see more? Shop all new SABA arrivals here. 
Read More From En Route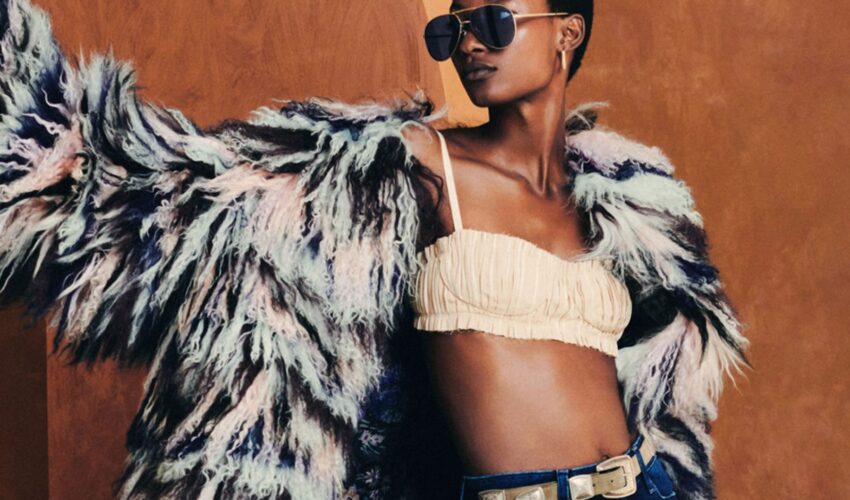 Beauty , Self , Style
06/23
come En-Route with us
Sign-up for our newsletter.
By clicking "submit", you agree to receive emails from En-Route and accept our privacy and cookie policy.