Style
The Influencer Who Is Simplifying Her Wardrobe And Loving It
Rozalia Russian on her latest collection with Atoir
01/21
Share this:
Filed under Style
Written by Danielle Williams
It's no secret our wardrobes are simplifying—we're collectively more conscious when it comes to buying that next wardrobe piece and we make sure to consider its longevity and sustainable nature more than ever before.
It's with this new obsession we're seeing locally based brands such as Atoir experiencing roaring success from simplifying designs. Add to this the creative eye of Australian style icon Rozalia Russian and you've got yourself a winning combination.
Apparel by Rozalia is the namesake designer collaboration with Melbourne-based label Atoir and together they've just dropped collection number 2 and we want to know more.
Join us as we sit down with Rozalia to chat about all things Apparel by Rozalia.
EN -
What do you feel you were able to take from your career as a tastemaker into this design process?
Overall having worked in the industry for a while now I have had the chance to try and wear many different styles and looks.
Over time, it has really made me find my own style and almost create a uniform of signature looks and items that I will always wear.
I took those pieces that have become part of my uniform and designed my ultimate Day, Night and Weekend wardrobe.
EN -
If you had to choose 3 pieces to wear from the collection for the rest of your life, what 3 would they be?
The three pieces I would choose would be:
1. The LBD from the night range. I wear this almost weekly as it is such a staple item every woman needs in her wardrobe. I will dress it down with sneakers, dress it up with heels for a night out and on a cooler day I will pair it with combat boots and a coat—it's the perfect all-rounder.
2. The bike shorts and matching crop from the weekend drop is another must-have. During the week I am constantly in activewear and again I find the bike shorts super versatile. Post gym I will throw on a thick jumper to run errands and when it comes to night, I would also pair it with a white shirt and heels for an effortless evening look.
 3. The denim jeans from the day range are also on my must-have list. I am super fussy when it comes to denim so we worked hard on the shape and colour to make them perfect. I always get asked where my jeans are from when I am out and again every woman needs a great pair of well-fitting denim jeans.
EN -
Where did inspiration for the pieces draw from?
Over the years I have learned to simplify my wardrobe and invest in good staple pieces that you will be able to wear time and time again.
I have taken the same approach in this range and stayed clear from anything too on-trend, any prints and bold colours.
I wanted this range to be a collection of staple items that you can mix and match. I wanted it to be every women's ultimate summer wardrobe.
EN -
Who's been the most exciting celebrity to wear these pieces?
This range is being sent over to the American agents as we speak, and I know we have had an amazing response from stylists requesting different items. Overseas they are still in winter so we won't see this range on them for another few months.
My last collection was worn by Kylie Jenner and I would love to see my new range on Kendall or Kim.
Read More From En Route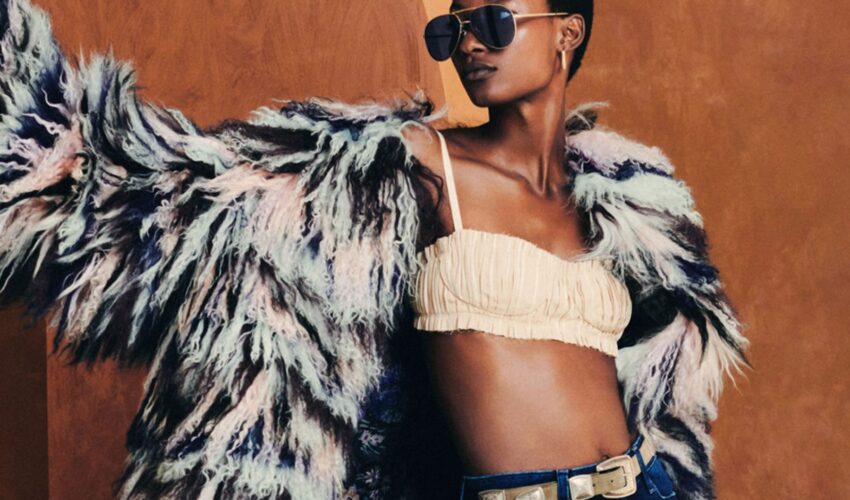 Beauty , Self , Style
06/23
come En-Route with us
Sign-up for our newsletter.
By clicking "submit", you agree to receive emails from En-Route and accept our privacy and cookie policy.