Culture
Best In Town: 15 Things To Do This Month December
A round up of the city's must do experiences
11/21
Share this:
Filed under Culture
Written by Rebecca Beaton
When the calendar hits December 1st, it dawns the start of our Summer season bringing a whole lot of parties and get-togethers with it. Although the majority of the month is spent planning and celebrating Christmas, that doesn't mean you can't pop out to enjoy some of the best things that Sydney and Melbourne have to offer.
If travel is off the cards for you this time of year then take notes because there's something in here we're sure to help occupy your time. Find our shortlist below of the best things to do this month from running events to theatre in the gardens, our cities are alive once again and La Niña is not going to stop us!
WHAT TO DO IN SYDNEY
La Roche-Posay will be delivering over 1,000 free skin checks over the summer in partnership with the Skin Check Champions in a new mobile trailer, The House Of Healthy Skin. The tour offers complimentary skin checks and sunscreen across the east coast of Australia from December to February starting in Sydney.
When: 1st December – 23rd December  |  Where: Bondi, Manly, Byron Bay
Real Insurance Sydney Harbour running event is happening 5th December. In partnership with the Sebastian Foundation, this will be the first major running event in NSW since March!
When: 5th December
More info here
KX Hotel is back clubbing with a 12-hour mammoth party across three rooms starting at 3 pm on the rooftop before spilling into the red room and the club. Happening every Saturday in December featuring some of the best local, interstate and international guests.
When: every Saturday in December
More info here
Barangaroo House will be partnering with Peroni bringing to life a program that features the best in local design, music, art and fashion plus the release of a new special food and drinks menu throughout the summer.
More info here
Coming to Sydney's The Entertainment Quarter 'WONDERDOME' is the largest 360 immersive cinema experience ever to be seen in Australia. The pioneering technology has mesmerised crowds at cutting edge cultural festivals such as Coachella and Burning Man in recent years and now arrives in Australia.
When: 4th December 2021 until 30th January 2022
Buy tickets here
On 3rd December Sydney's streets and laneways are transforming into open-air dining pop-up feasts for one day only as part of 'Open for Lunch.' Between Market and Park streets, a super-long table will be set up along the busy strip, with hundreds of guests served three-course meals by Chat Thai, Kitchen by Mike, Glass Brasserie and Continental Deli.
When: 3rd December
More info here
St Mary's Cathedral will feature the Lights of Christmas projection show on its grand façade starting from 9th December. The nightly show starts at 7.30pm with a choir performance, while the light show commences at 8.30pm, running for 15 minutes, and will be repeated throughout the evening until 11pm.
When: from 9th December
More info here
Victoria Collision, having worked in Fashion at Vogue for over 25 years has once again curated a collection of homewares from around the globe including 19th Century French Linen to a range of Italian ceramics. The collection will be available at a Pop Up on Queen Street, Woollahra from Saturday, December 10 – Thursday, December 16.
When: 10th December – 16th December
WHAT TO DO IN MELBOURNE
Australia's leading architecture and design event MPavilion returns this summer, offering over 250 free events for its eighth season. Bringing together over 500 guests from across Australia and around the world, MPavilion 2021 will feature special talks and events with international guests.
More info here
Recovery Lab has opened a new studio in Richmond, a place for you to relax, recover and recharge. Some services include Nucalm, Infrared Saunas and Ice Baths.
More info here
Luxury menswear brand PRGRSS has opened their pop up store, partnering with LVRS salon. The store is located at 48 Easey St, Collingwood and is open every Sunday. The store also featured exclusive and limited pieces from GR10K, Our Legacy, PHIPPS, PAM, MNZ and exclusives such as GR10K x Salomon Goretex Jacket and Sneakers.
When: every Sunday
More info here
Patricia Piccinini's A Miracle Constantly Repeated has reopened and been extended until June 2022 by popular demand. The 12 rooms on display at Flinders Street Station have been transformed into an immersive world that celebrates and showcases the historic space. Tickets $32—$36 + booking fee, persons under 12 enter free.
More info here
The Australian Shakespeare Company's The Wind in the Willows is coming to Melbourne's Botanical Gardens this Summer. Starting from 18th December it will run until 30th January 2022, tickets start from $25.
When: 18th December – 3oth January
More info here
Chancery Lane has started their Happy Hour at Le Jardin, From 5pm-7pm, Wednesday to Friday, enjoy a $15 glass of Laurent-Perrier or $6 Moon Dog Lager and indulge from menu items such as Cooper Island oysters, Pomme frites or a charcuterie plate.
More info here
NGV Friday Nights summer series returns on 10th December where every Friday night, visitors can enjoy pop, disco, lounge and house sets by DJs including Melbourne music mainstays Edd Fisher and Andras, and emerging local talents.
When: From 10th December
More info here
Read More From En Route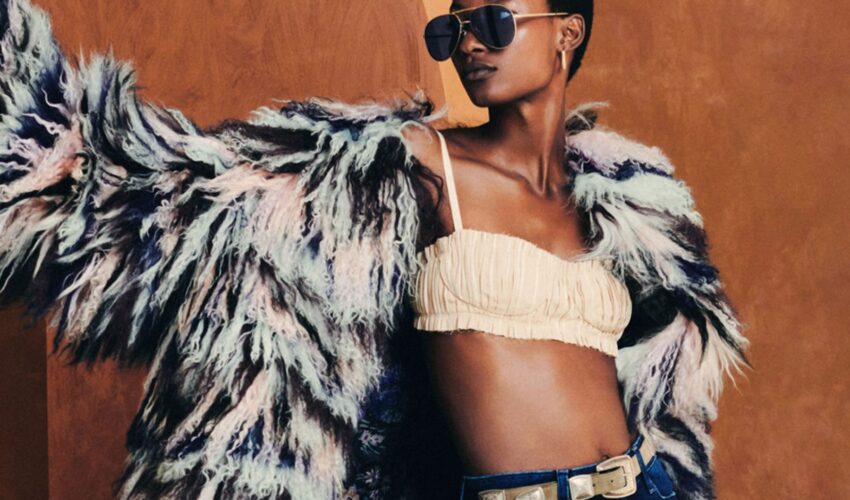 Beauty , Self , Style
06/23
come En-Route with us
Sign-up for our newsletter.
By clicking "submit", you agree to receive emails from En-Route and accept our privacy and cookie policy.