Culture
Best In Town: Top 10 Things To Do In June
A round up of the city's must do experiences
05/22
Share this:
Filed under Culture
Written by Rebecca Beaton
WHAT TO DO IN NSW
Mary's Underground GOING UNDER will be holding a series of immersive events showcasing local artists throughout the month of June including DJ Ayebatonye, Astronafrica, CMJ, Gerald Wala, Jane and Sam Alfred. It is an opportunity for artists to explore their relationships with each other and the city and celebrate long time collaborations, opening up new ones through immersive elements with this VIVID celebration.
More info here
VIVID is back and at Pier One Sydney Harbour – the hotel will be offering an illuminated VIVID bar experience and boat cruise. Back at the hotel, guests have front row seats to the Ephemeral Ocean exhibit while dining at the Gantry Restaurant.
Book here
From 3rd to 5th of June, one of Sydney's favourite streets will be turned into a free three-day street festival. You'll find some of the city's best restaurants and 'new school' NSW wineries taking over Kensington Street in Chippendale. Automata restaurateur and renowned chef Clayton Wells is the food curator alongside him is award-winning wine communicator Samantha Payne as wine curator. Not to be missed is the stellar lineup of local food and drink talent of stalls, snacks and special events down Kensington Street and into the restaurants and bars along with it, including Sydney-favourite Spice Alley and The Old Rum Store.
Book here
Podcaster, stylist and vintage collector Madeleine Park is showcasing 'Fashion's Flash: Back to the Future' in the upcoming Vivid Ideas Exchange event on 7th June. With discussion around sustainability, identity and First Nations fashion more important than ever, Madeleine has designed an upcycled fashion show (with a modern twist), followed by a panel discussion.
Buy tickets here
Experience VIVID from one of Sydney's best bars, with silent disco yoga run by Sydney studio, Flow Athletic. Happening at Zephyr Bar on 6th & 13th June, Kate Kendall will lead a 60-minute vinyasa yoga class suited for all levels. A multi-sensory experience, headsets will be provided by Silent Sounds, playing beats by a live DJ as you downward dog and crow pose under the VIVID lights.
Buy tickets here
WHAT TO DO IN VICTORIA
Pearl Chablis & Oyster Bar has opened on Bourke Street, the new intimate speakeasy is a contemporary reimagining of old-world elegance, combining French wine from the Chablis with a seasonal pick of Australia's premium oyster varieties. 
Book here
Lightscape will debut at Royal Botanic Gardens Melbourne this month, featuring luminous walkways and vistas, vibrant bursts of colour that run up trees like fireworks and large-scale installations such as the Winter Cathedral, comprising more than 100,000 tiny lights. Lightscape takes audiences on a 1.8km journey of light and sound through Melbourne's iconic Botanic Gardens.
More info here
St Kilda's iconic Post Office Hotel is now home to The Postina, an Italian eatery by Legacy Hospitality Group – the team behind House of Lulu White, The Cricketer's Port, The Firehouse Ringwood, and The Hamptons Bakery.
Book here
The Picasso Century will open on June 10 at NGV International. The Picasso Century charts the extraordinary career of Pablo Picasso in dialogue with the many artists, poets and intellectuals with whom he intercepted and interacted throughout the 20th century.
Buy tickets here
Gab Waller is partnering with Jackalope Hotel and FWRD to host a week of private styling sessions and indulgent dining experiences from June 19th to 25th. The two-night experience will be an intimate dinner with Gab in Jackalope's hatted restaurant, Doot Doot Doot. You can talk about fashion and business or hear celebrity stories over cocktails and a degustation dinner. Brands Hunter Lab and Brooke Hogan's 'Our Pilates' are adding to the experience.
Buy tickets here
Read More From En Route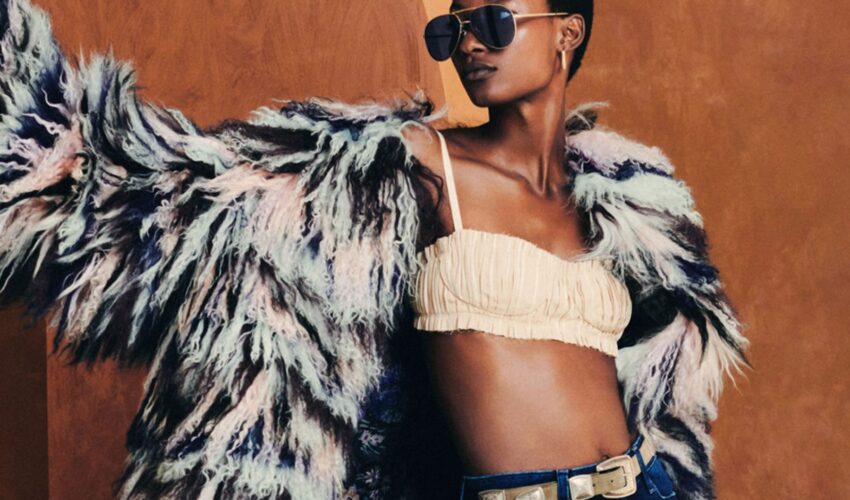 Beauty , Self , Style
06/23
come En-Route with us
Sign-up for our newsletter.
By clicking "submit", you agree to receive emails from En-Route and accept our privacy and cookie policy.