Style
Why Investing In 'Real' Jewellery Is Really Worth It
PLUS how to decode all the fancy jewellery lingo.
08/20
Share this:
Filed under Style
Written by Vira Anekboonyapirom
What is Vermeil, Rhodium or Palladium? Are carats a measurement of weight or purity? It's a hard task when asked to decode jewellery lingo, and an even harder one to know whether what you're buying is even worth it. 
Most don't know this about me, but I grew up surrounded by the glitz and glam of diamonds and sapphires. It took me a degree, and over 10 years of experience in the industry to be able to talk to you about chemical compositions or that carat is used as both the measurement of weight and gold purity. 
But, first things first, what even is 'real' jewellery?
WHAT DOES 'REAL' JEWELLERY REALLY MEAN?
Brands use terms such as 'fine jewellery' or 'high jewellery' when referring to jewellery made from precious metals such as solid gold, platinum, palladium and rhodium.
"They can be set with or without gemstones and still be 'fine'," tells Zoë Richardson, founder of Zoë Alexandria.
But please don't confuse the term fine with delicate, as some "Brands class their jewellery as fine because it is dainty, delicate, or fine in design. So always check the metal type and if it is solid, filled, or coated."
Zoë adds that metals such as "Silver, vermeil or gold-filled are now termed 'demi-fine' and can be considered as sitting somewhere in the middle" on the spectrum of luxe jewellery. 
But what is the difference between vermeil and gold-filled?
Vermeil is a term used when jewellery is made from a base of sterling silver with at least 3 microns of gold plating, whereas gold-filled jewellery is made from base metals such as brass that have been pressure-bonded with a solid gold coating, typically around 14K.
WHAT ARE THE benefits of wearing fine jewellery?
Skye Mackay, Co-Founder of My World, compares the "Weighty luxe feel of solid gold as the equivalent of putting on a perfectly tailored Balmain blazer," and I couldn't agree more! She continues to explain that "With solid gold, you can set and forget," meaning you don't have to worry about taking it off before you shower or going into the sea as fine jewellery won't tarnish. 
Generally, fine jewellery is "Longer lasting than products that are plated," adds Zoë.
Not only is fine jewellery hypoallergenic, but you'll also find family heirlooms made from solid gold which are passed on from generations down to generations.
Which as an investment, are absolutely worth it if I say so myself. 
Of course, investing in solid gold jewellery isn't always feasible so opting for jewellery that is Vermeil or Gold-Filled is the next best thing.
Zoë advises that when possible, "Choose gold vermeil over gold-plated (jewellery) as vermeil is a heavy micron plating over sterling silver and the plating won't wear off as quick. Plus the piece is made from silver instead of base metal (brass, copper or nickel) which is much better quality."
When you buy gold you're investing in a piece that will hold its value for the future
Why would someone invest in 9k over 18k jewellery?
First, we need to understand the difference between karats, 9K, 18K and 24K gold. Not to be confused with 1.00CT, being the carat weight of a stone. 
24K or 24 Karat gold suggest the metal is at the purest form being 100% gold
18K or 18 Karat gold suggest the metal is 75% pure gold and combined with 25% mixed metals such as copper and silver to name a few
9K or 9 Karat gold suggest the metal is 37.5% pure gold, combined with 62.5% mixed metals such as copper among others 
"When you buy gold, you're investing in a piece that will hold its value for the future. If you look at it like that….more is more….e.g buy 18ct over 9ct," adds, Skye Mackay.
Investing in a 9K piece doesn't mean that it is lesser in quality, in fact, allowing the malleable nature of pure gold to be mixed in with harder metals such as silver, "Strengthens the gold and makes your piece more durable."
Instagram: @my_world_jewellery
WHY should you avoid fast fashion jewellery?
Fast fashion jewellery is often poorly made with low-quality metals such as brass and nickel. When creating fast-fashion jewellery, "Compromises are made in (the) production such as poor gold plating that wears off quickly," says Skye.
Nickel is a base metal, and is one of the main reasons why people get an allergic reaction to jewellery, "Think sore ears from wearing a pair of cheap stud earrings," says Zoë.  
Other metals such as copper are "The reason people's skin may turn green," adds Skye, which is the cause of a "Chemical reaction (called) oxidation."
Read More From En Route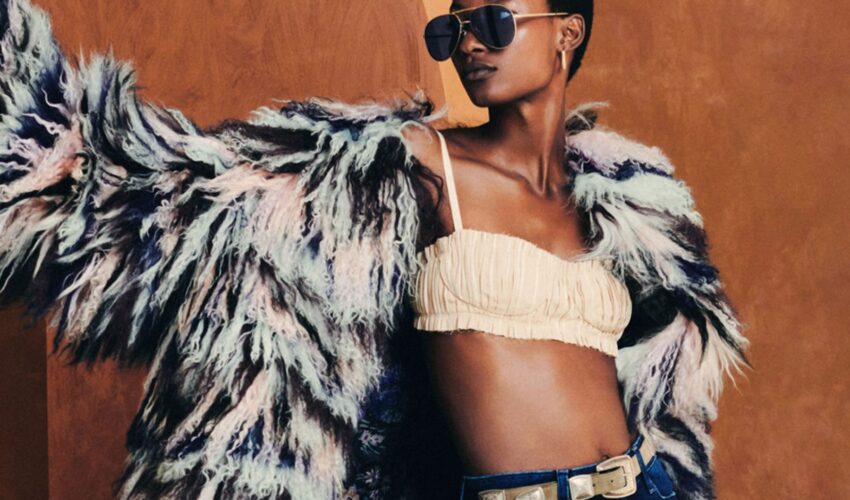 Beauty , Self , Style
06/23
come En-Route with us
Sign-up for our newsletter.
By clicking "submit", you agree to receive emails from En-Route and accept our privacy and cookie policy.