Sex
Why The 'C' Word is The Most Important One In Your Sex Life
An Adult Entertainment Pioneer tells us how to put it to good use
09/22
Share this:
Filed under Sex
Written by Kate-Marie Thorpe
What's going on in between your sheets? Bit of a personal question, sure, but perhaps one we don't talk about quite enough to be certain we're being 'satisfied' correctly. Welcome to 2022: the age of openly discussing sex without taboo… or at least listening to conversations about it on the way to work. Spicy!
For your pleasure (and ours), we caught up with Cherry, also known as Dana Grigg, the founder and host of The Adults Corner—an incredibly popular new podcast that's endeavouring to normalise conversations about sex, dating, mental health and general wellbeing. If you haven't already got it in your earbuds or know about Cherry, she's the zesty, vivacious and multifaceted businesswoman behind CherryDTV and other ventures, as well as one of the highest Australian earners on OnlyFans. 
While we went into the catch-up with the intent of getting a tell-all and tips on how to turn up the heat in the bedroom, what unfolded was something quite refreshing and unique. Strap in, strap on (Kidding! Slow down, tiger) and prepare yourself for why the sexiest term in vocabulary should be consent. 
You've been in the industry for over 12 years now –  long enough definitely to see some real shit go down! What was the inspiration behind the podcast?
The podcast is in association to CherryDTV.com, which is a website I started a few years back that focuses on articles around sex dating, relationships, mental health. We started interviewing people that came from the industry. So we really wanted to get insight for the general public into how the industry can have a ripple effect into your personal life. It's not solely about money. And it's not all dark sides – what positives they've taken from the industry, and all these things. Also – talking about safety and consent. There's a lot that is talked about in society, but it's not really touched on there's a lot of taboo topics. I think that the lack of education growing up, and then people also blaming porn. It's just there's not enough people talking about the safe way to approach these topics.
Do you feel like all your endeavours and personas complement each other as businesses, or does that also bleed into your personal life? Do you feel like you can keep that separate?
So I feel like I am capable of keeping work separate to my personal life because Cherry Dana, which is my influencer and my stage name for OnlyFans and things like that, is my online personality. I would say, look, I think there's bits and pieces of Cherry and Dana, that are like the same person. But in my personal life, I'm somewhat to how I perform online. 
But I like to keep my personal life to myself, like to a certain extent. So if I'm dating someone, I'm not gonna put that on social media – the industry does have a ripple effect into your dating life. There's not a lot of males out there that are comfortable dating a female that is naked online, or is escorting or is doing adult entertainment in any way, shape, or form. I think it takes a very thick-skinned person and someone who's open-minded to be able to deal with that. 
I have a YouTube channel where I have a four-part episode around the history of how I got into the industry, how my friends respond to me being in the industry, the effects it's had on my family, and the ripple effects. My sister got in so much trouble at work, due to my social media and my job, and it had absolutely nothing to do with her. It's crazy.
I've realised how fundamental and inherent sex is within the human species, so there should be no shame or stigma or guilt associated to it
It's incredible then that the podcast is gaining more awareness and making it acceptable for this industry to be talked about and not hidden away.
That's why I ended up creating the studio, which was doing the interviews for CherryDTV. I just found it was so difficult to find an accepting studio space to record interviews. So I thought, Well fuck it, I'm going to make my own. But what I've kind of noticed is any attempt to get outsourced services such as PR, my association with the industry and my social media has also been a negative kind. What I've noticed is that Australia is a very prudish country, which you wouldn't think you know, everyone always says we're so laid back and so comfortable. But underneath, I don't think we really are.
When it comes to being comfortable with a partner and stepping up your sexual connection, what's the most important element? 
If people are interested in getting into play well, communication is a massive, a massive start. People need to be open and honest about what it is that they want. To what lengths they're willing to go to—you don't want to jump in the deep end straightaway. Establish a safe word, get consent, communicate boundaries and limits. What is okay for your partner to do? What isn't okay for your partner to do and what they are open or willing to try but are unsure of? And I would also tell them to look online and find if there are any workshops that are teaching the things that they want to learn, or any online workshops. I always tell someone not to do anything that could cause harm that they haven't experienced themself as well.
I've realised how fundamental and inherent sex is within the human species, so there should be no shame or stigma or guilt associated to it. Because every sentient being on the earth comes from sex. So why do we hide away from it? Why do we shy away from conversations around it? We all desire it. We all like to experience pleasure. Yeah. So I think it's a good thing to encourage people to speak openly about it in a positive way in a safe, sane and consensual way.
What about when you come up against barriers? Maybe you might want to be more adventurous than your partner or vice versa. How do you have that conversation?
I don't think you can, I can think you can branch off in both ways. But I think there's always room for negotiation. And there's always room for compromise. For example, I feel like if a guy wants a threesome, he wants to talk his girlfriend into having another female in the room, because that's what he wants, not what she wants. So I think when it comes to communicating kinks and fetishes (because they're two completely different things that Chloe talks about in Episode Three), there has to be some give and take, but you can't ask your partner to do something that you personally wouldn't be willing to do yourself.

The person asking for certain things in the bedroom should communicate just coming from themselves. Like for example, if a girl wants to try anal sex, she should explain why. How will that benefit her? How will that increase her enjoyment in the bedroom? Keep it to when you're communicating your desires and the things that you want, and explain why you would enjoy that. When you can explain why you want it and why it's important for you, the other person is more willing to experiment and explore.
When it comes to great sexual experiences, what's the one thing that always needs to happen? 
I think it's communication. And often we talk a lot about consent. I've learned a lot about it from the industry. When you go out and find someone in the club and they consent, their consent isn't a card that lasts all night – it can expire at any time and you need to keep checking in. You also can't buy consent; just because you're paying doesn't mean it's acceptable and doesn't mean it's okay. You don't own that person, so ask if you want to have a good time and do something that's not been communicated. 
It made me go back and look at past sexual situations I've had where I feel like maybe I didn't ask for consent. Well, not that I didn't ask for consent. But there's a lot of misunderstandings that you could see. Say, if I wanted to give my partner oral when he wakes up and wake him up with that, then I think before he goes to sleep at night, I need to ask his permission. I can't just go down on him because that's what I want. So ask if it's okay so you can make sure you're both having a good time!
When you go out and find someone in the club and they consent, their consent isn't a card that lasts all night - it can expire at any time and you need to keep checking in.
Read More From En Route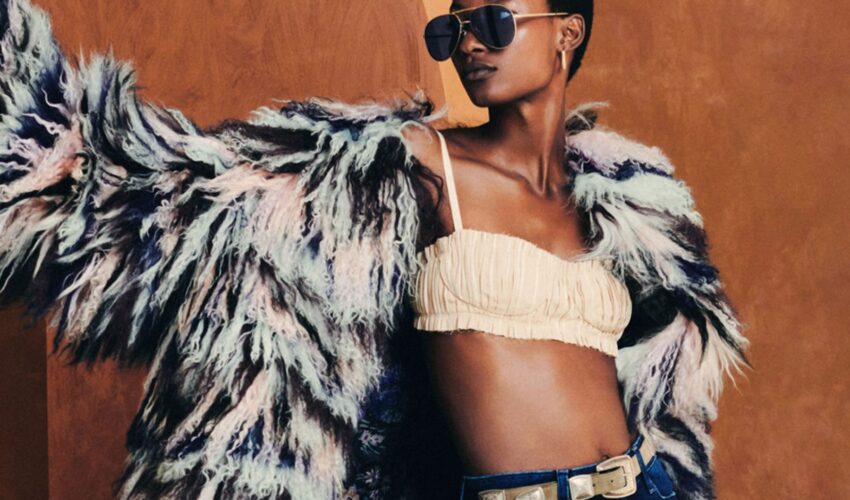 Beauty , Self , Style
06/23
come En-Route with us
Sign-up for our newsletter.
By clicking "submit", you agree to receive emails from En-Route and accept our privacy and cookie policy.