Beauty
7 Signs Of Over Exfoliating & How To Repair Your Skin Barrier
relax guys, your face doesn't need sanding down
08/22
Share this:
Filed under Beauty
Written by Vira Anekboonyapirom
Exfoliating is like a double-edged sword – all good can often come with caveats especially if you exfoliate your skin from the future. Have unexplained acne? Dry and itchy skin? Redness and stinging? These are some of the signs of over-exfoliating and can often be hard to differentiate from other skin conditions.
So if you're reading this, you're probably over-exfoliating and that's okay because you've come to the right place. Dr Clara Hurst and Dr Deb Cohen-Jones co-founders of prescription skincare brand The Secret Skincare help us determine the signs of over-exfoliating and how to repair your skin back to health.
SIGNS OF OVEREXFOLIATING
Short-term effects:
Redness
Itchiness
Irritation or inflammation
Pain or stinging when ​​you wash your face or apply products
Long-term effects:
Impair the skin barrier
Dryness
Dehydration
PHYSICAL VS CHEMICAL EXFOLIANTS EXPLAINED
Ultimately, there are two types of exfoliants, physical (think granules in your cleanser) and chemical (that dissolves dead skin).
"Physical exfoliators utilise abrasive substances like sugar or salt particles to slough away dead skin," & if you grew up in the 90s still using St Ives Apricot Scrub, please throw that away immediately.
Chemical exfoliants, while they sounds scary are actually gentler on your skin. "Chemical exfoliators contain beta-hydroxy-acids (BHAs) or alpha-hydroxy-acids (AHAs) that gently dissolve build-up to reveal a smoother, brighter complexion." But which should you use AHAs or BHAs?
EXFOLIATING BASED ON YOUR SKIN TYPE
"Although all skin types can benefit from exfoliating, those with sensitive skin may find that some exfoliants are too harsh or aggressive. For sensitive skin, opt for a gentle chemical exfoliator as physical exfoliants can be too abrasive. When choosing a chemical exfoliator start with a product that contains lactic acid because it is one of the mildest forms of AHAs."
The type of exfoliant you should use based on your skin type:
Dry Skin: AHA Chemical Exfoliant
Oily Skin: BHA Chemical Exfoliant
Normal Skin: AHA or a gentle physical exfoliant that has a very fine and gentle texture
Combination Skin: AHA and/or BHA Chemical Exfoliant
Sensitive Skin: AHA Chemical Exfoliant
Alpha H
Liquid Gold Treatment
$70.00
Paula's Choice
2% BHA Liquid Exfoliant
$42.00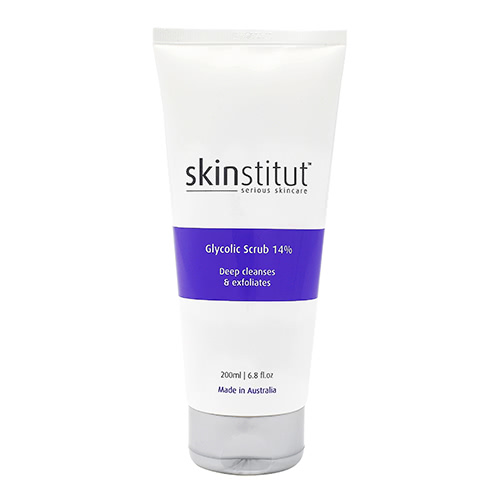 Skintitut
Glycolic Scrub 14%
$49.00
Glow Recipe
PHA+BHA Pore-Tight Toner
$51.00
Sunday Riley
Good Genes
$128.00
HOW OFTEN DO WE HAVE TO EXFOLIATE?
"If your skin is not used to exfoliation, then start slowly. Once a week is ideal, especially for those with sensitive skin. If your skin is tolerating the treatment well and for those who have combination or oily skin, you can begin to increase frequency to two or three times a week. If you're worried about over-exfoliating, it's a good idea to check the ingredients in other skincare products that you're using as some of them might contain exfoliants. Always do a patch test too before trying a new exfoliant, this will save you from potential irritation."
SO… WHAT IF WE'VE OVER-EXFOLIATED?
"Discontinue use of the exfoliant and scale back. If you have overdone it, use a very gentle cleanser and soothe skin with a rich, barrier-replenishing moisturiser – look out for ingredients like hyaluronic acid, glycerin, ceramides and squalane. Don't forget to apply SPF (over-exfoliation increases skin sensitivity). You can begin to reintroduce an exfoliant once your skin barrier is repaired, but remember that less is more."
ESMI Skin Minerals
Hyaluronic Acid
$65.00
Biossance
Squalane + omega repair
$92.00
The Secret Skincare
The Serum
$130.00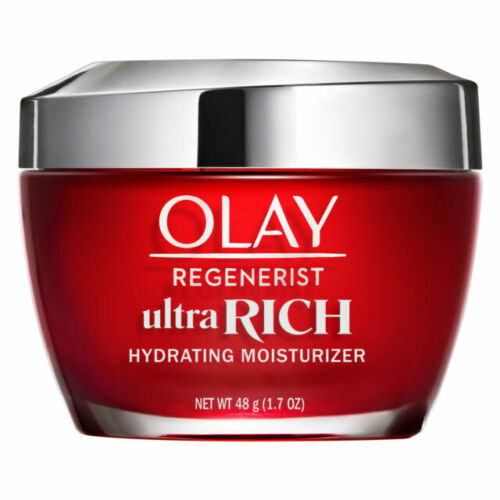 Olay
Ultra Rich
$59.99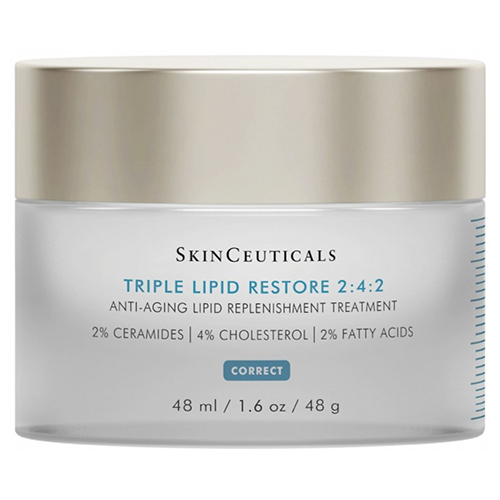 Skinceuticals
Triple Lipid Restore 2:4:2
$198.00
Read More From En Route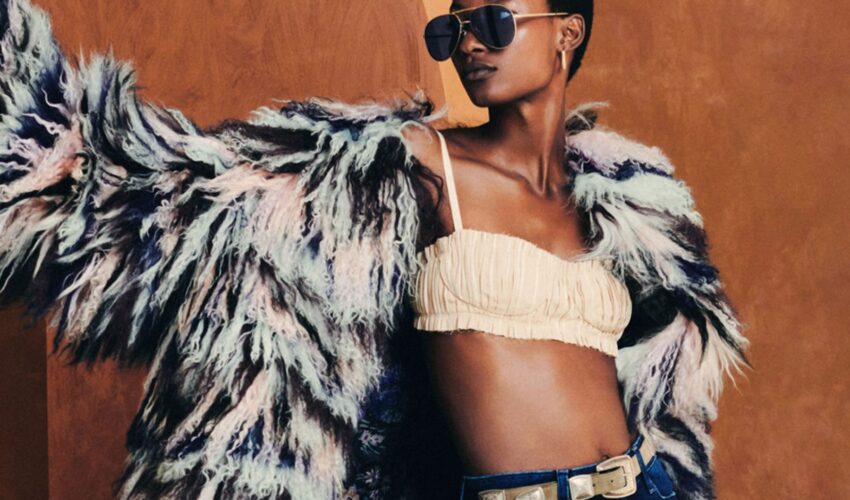 Beauty , Self , Style
06/23
come En-Route with us
Sign-up for our newsletter.
By clicking "submit", you agree to receive emails from En-Route and accept our privacy and cookie policy.