Beauty
In The Spotlight: Ceramides
Want plump skin? This may be the answer
10/21
Share this:
Filed under Beauty
Written by Vira Anekboonyapirom
Is it just me or have you seen an increase in Ceramides everywhere? Blame it on the viral Tik Tok CeraVe Hydrating Cleanser that has Dermatologists falling over themselves trying to tell us how great it is for our skin.
You can bomb your face with acids, brighten it with Vitamin C but like our hold friend Hyaluronic Acid, Ceramides are best used to keep your skin plump, happy, hydrated and healthy. To find out everything we need to know about Ceramides, we've reached out to leading skincare experts Charlotte Messam Education Manager from Biossance, Sunday Riley, Founder of Sunday Riley and Anti-Ageing and Integrative Medicine expert, Madeline Calfas.
What Are Ceramides?
"Ceramides are a type of fat molecule called lipids that occur naturally in your skin and help to form the skin's natural moisture barrier. Without the correct ratio of ceramides, the skin may become dry, dehydrated, itchy, creepy," Sunday Riley tells us.
Charlotte Messam adds, "Ceramides protect your skin and are invaluable when it comes to keeping the skin young and moisturized. As we age, our ceramide quality and quantity are reduced which is why this superstar ingredient can be found in many topical skin care products."
How Do Ceramides Work & What Are The Benefits?
It helps to think of Ceramides as building blocks in your skin or glue that hold everything together.
"Ceramides are able to boost barrier function by working together with cholesterol and fatty acids to create a healthy, intact skin barrier and retain moisture in the skin," Sunday Riley mentions. Of course with every love story, there is heartbreak, and while Ceramides occur in our body naturally, with age these Ceramides start to diminish causing poor hydration compromising your skin barrier.
The Benefits
Increase and maintain skin hydration while strengthening the skin barrier = smoother skin
Protect from environmental damage which causes ageing to the skin
Improves the appearance of lines and wrinkles

 
What Skin Type Is Best Suited To Ceramides?
"All skin types can benefit from using Ceramides, but in particular older skin and those skins that have been subjected to more oxidative damage and stress – skins that are exposed to a lot of sun, pollution, wind and poor diet," says Madeline Calfis.
While the thought of adding fat to oily or acne-prone skin doesn't seem promising, Ceramides on their own won't clog pores, however, is dependant on the formulation of the product.
"Exceptionally dry or sensitive skin will respond well to products with Ceramides as they help build the moisture barrier and lock in intense hydration to help repair," Sunday Riley tells us.
When & How Do We Use It?
When incorporating Ceramides into your skincare routine, Madeline tells us to be aware that Ceramides are formed of lipid/fat molecules. This means when layering your skincare with water-based serums such as Hyaluronic Acid, to layer water-based serums first and then follow with a Ceramide serum or end with a Ceramide moisturiser.
Madeline continues to tell us that "Ceramides, however, can actually be enhanced by using at the same time as AHAs. The AHA's can help to remove residual fats and oils from the surface of the skin, which then allows better penetration of the ceramide."
Biossance
squalane + omega repair cream
89.00
Sunday Riley
Ice Ceramide Cream
93.00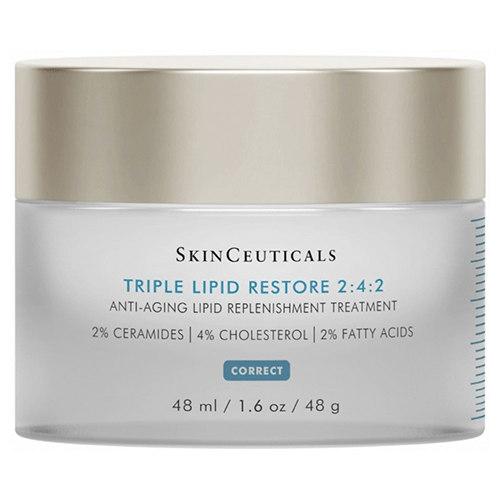 Skinceuticals
Triple Lipid Restore 2:4:2
$183.00 Swisse
BIO-CERAMIDES RENEWING CREAM
$24.99
Laneige
Moisture Cream Intensive
$52.00
Read More From En Route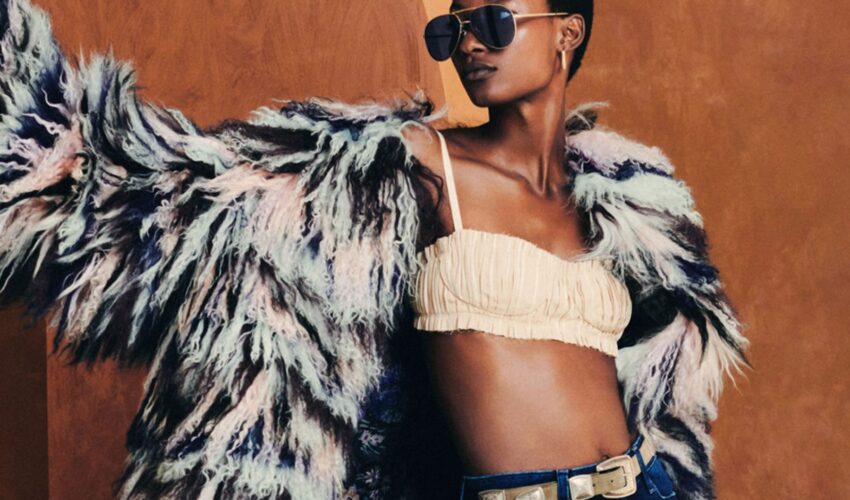 Beauty , Self , Style
06/23
come En-Route with us
Sign-up for our newsletter.
By clicking "submit", you agree to receive emails from En-Route and accept our privacy and cookie policy.