Beauty
A Guide To Achieving Your Best Summer Glow
Just add summer
11/20
Share this:
Filed under Beauty
Written by Vira Anekboonyapirom
While we're all patiently waiting for summer to hurry up and arrive, a lot of us have already started to reach for our fake tans, bronzers, oils and illuminators. But wait, 'cause there's a few new players in town you need to know. 
Here is a round-up of our must-haves to make this summers glow up the best of all them yet. Who even needed a summer holiday in St Tropez when we have everything here to fake it all year round?
The Deluxe Glow Bundle
Bali Body
Price: $89.95
We love a good no-fuss bundle and this one from Bali Body has everything you need for the perfect glow up this season. 
I often skip tanning my face with regular tanning mousse as I find that it can clog my pores, so it would be rude of us not to make a special mention to the Face Tan Water by Bali Body.
The tanning water is formulated especially for our faces to achieve a subtle glow, providing us with hydrating benefits from Jojoba Oil and Rose Water.
The Deluxe Glow bundle includes:
Dark Self Tan Mousse
Face Tan Water
Luxe Tanning Mitt
Self Tan Remover
Exfoliating Mitt
The Power Couple
la beach
Price: $75.00
For a very natural looking tan and I mean natural with no orange at all, then La Beach's Express Tanning Foam and Tanning Water Mist are your go-to's.
I thought I made a big oopsie when first applying it, leaving myself with streaks and patches. However, I trusted the streak-free claim and allowed it to develop for three hours before rinsing.
Thankfully so, as I rinsed off my vanity to the most wonderful natural-looking, streak-free tan. Top it off by spritzing the Tanning Mist all over your body.. et voilà! You'd have people thinking it's au natural. 
SU Tan Maximiser
Davines
Price: $49.95
For the true European, the naturally blessed with olive skin or for those who just love to tan naturally, then meet your new summer BFF (2nd to sunscreen, of course).
The SU Tan Maximiser by Luxury Italian label, Davines is deliciously scented with soft notes of citrus from Chinotto extracts, a myrtle leaf orange tree found in the south of France and Italy. 
The soft and silky texture of the cream prepares your skin for exposure to the sun, naturally intensifying and accelerating the tanning process. Formulated with Argan Oil that's rich in Vitamin E and A to hydrate and nourish your skin. The cream is quickly absorbed without leaving your skin greasy. 
Gradual Tan Tinted Lotion
St Tropez
Price: $33.99
We all love a tinted moisturiser, but this one has me weak. St Tropez's Gradual Tan Tinted Lotion gives you an instant tint of bronze that illuminates and you can build on the colour to your desired shade.
The Lotion is lightweight, quick-drying, and doesn't smell like fake tan!
Build on your healthy summer glow with this hydrating gradual tan that has a skin-blurring tint to smooth any imperfections. 
Madison Beer Luminous Setting Spray in Lock Down
MORPHE
Price: $27.00
Prevent your make up from melting off this summer with the only setting spray you need to set and illuminate. 
Morphe x Madison Beer's Luminous Setting Spray is infused with coconut water, glycerin and apple extract sealing in moisture, setting your makeup and leaving you glowing all day and night. 
The spray has a soft tropical scent, is sweat-resistant, humidity-resistant, and instantly locks hydration in your skin for up to 16hours. 
Have you tried a setting powder before? You know, that I know, that this is exactly what you didn't know you needed.
Setting powder is a game-changer. 
Forget walking around like a sticky sumo wrestler, naked and trying not to touch anything all at the same time. Apply this "Fairy Dust" all over your fresh tan so you can throw on your clothes right away. I know, it's genius. 
TAN DRY Setting Powder + Brush
Minx Tan
Price: $65.00
TANDRY by Minx Tan is formulated with organic ingredients including Australian clay that immediately dries your skin and stops the tan from transferring onto your clothes and bedsheets!
The TANDRY Dusting Brush by Minx Tan is made from tightly packed synthetic hair providing you with the perfect finish every time. The brush also doubles as a blending brush for your tan. 
How to use?
Dip the brush into the pot and tap off the excess, gently apply on the skin paying special attention behind the knees and your décolletage. Rinse off as you would after your tan has developed. 
Fairy Dust™ Self Tan Drying Powder
Tanzee
Price: $24.99
Tanzee's "Fairy Dust" is a unique formula that is talc-free, naturally enriched with baobab oil, organic green tea extract and coffee oil to nourish and hydrate your skin while the tan develops.
The Fairy Dust™ also includes a pretty little pink puff allowing you to dip it directly into the pot ready for application.
The Tanuki™ Dusting Brush is sold separately here.
Squalane + Vitamin E Shimmering Body Oil
Biossance
Price: $82.00
Looking for a water-resistant, toning and firming body oil that also gives you the perfect glow up this summer? Look no further. 
This vegan, cruelty-free body oil by Biossance is the ultimate luxury body oil you can get your hands on this summer. Formulated with hydrating Vitamin E, Squalane, Green Coffee Seed oil to visibly firm and smooth uneven skin texture and mica that gives just the right amount of glow. I mean, can you ask for anything more?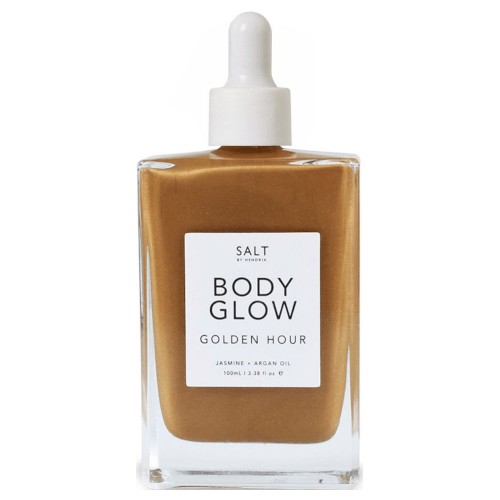 Body Glow Oil in Golden Hour
Salt by hendrix
Price: $39.95
The Golden Hour Body Oil is full of natural Almond, Jasmine and Argan Oil that will intensely hydrate, nourish and help promote healthy skin this summer. 
Rich in Vitamin E and natural fatty acids, Salt By Hendrix's Golden Hour Body Glow will maintain your skin's natural oil barrier, keeping it plump, hydrated and looking youthful for the ultimate glow up.
If you're looking for the ultimate non-greasy illuminating body oil, this is it. 
Rose Gold Shimmering Body Oil
Boracay Skin
Price: $38.95
Get all the benefits of coconut oil and a deliciously scented glow up this summer with the Rose Gold Illuminating Oil by Boracay Skin. 
Treat your body with the hydrating benefits from coconut oil that's packed full of vitamins and minerals while illuminating your complexion from the rose gold particles. You'll be sure to turn heads sporting a luminous glow with a delicious watermelon scent.
Illuminating Firming Lotion
Bangn Body
Price: $$56.00
Bangn Body's Firming Lotion 2.0 shares the same formula as the original that aids in the reduction of cellulite, stretch marks and scarring with the addition of a summer glow! The Illuminating Firming Lotion features an added natural glow, formulated with sapphire vintage gold pigments made from a biodegradable mica.
The multi-purpose formula alone is one that we have been obsessed with from day one, but now with the weather getting warmer, it's the season of short dresses and short sleeves. Who doesn't want to show off their best glow this summer?
Read More From En Route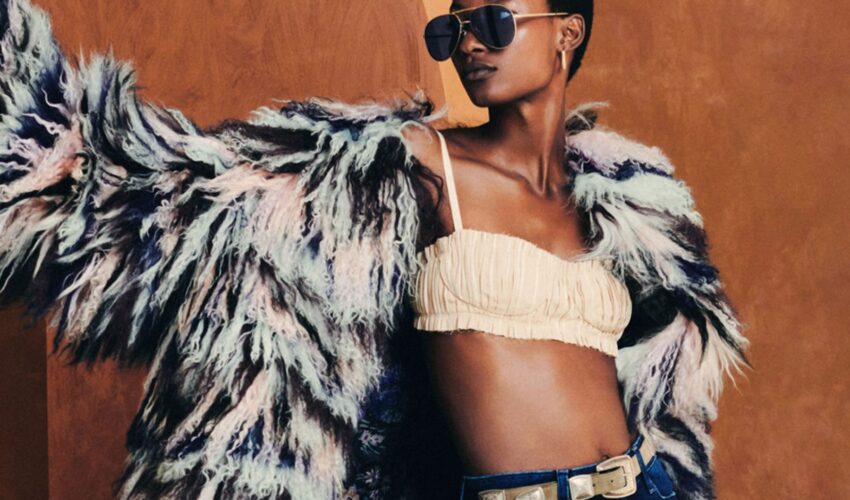 Beauty , Self , Style
06/23
come En-Route with us
Sign-up for our newsletter.
By clicking "submit", you agree to receive emails from En-Route and accept our privacy and cookie policy.