Style
Backstage with BONDI BORN at AAFW22
we talk metaverse and pre-show rituals
05/22
Share this:
Filed under People
Written by Vira Anekboonyapirom
Contrary to what some may believe, fashion week isn't all glitz and glam. As Celebrities, Influencers, Editors and the fashion industry's heavyweights come together for another week-long affair, designers and brands prepare for another chaotic lead up to the main event.
As midday hit, luxury swimwear and fashion brand BONDI BORN debuted their Resort 23 collection, PHOSPHOR. PHOSPHOR was a delicious display of pastel purple, blue and green – a play on plant life in the metaverse of freshness, vitality, the spirit of youth new energy and a clean slate. 
We went backstage to chat with Dale McCarthy, Founder of Bondi Born to talk about her inspiration, preshow rituals and the metaverse.
How did you first become interested in fashion? 
"When I was little my siblings used to call my mother 'Imelda Marcos' as she had so many shoes and dresses.  She loved nothing more than taking me shopping and I have some very 'classic' photos where I was pushing the boat out in the fashion stakes from as young as 3. But inherently I think most women love fashion and when I decided to start my own business I wanted to do something I loved and I couldn't dream of anything more fun, creative and rewarding than building a fashion brand like, BONDI BORN!"
PHOSPHOR took reference from David Rudnick's NFT digital artwork. How do you think the metaverse will impact the future of fashion?  
"At the moment BONDI BORN is observing fashion in the metaverse from the sidelines – watching and learning from the trial and error of early pioneers.  Ultimately, I think it will be a very engaging form of media where your brand needs to be to build relationships with your customers. And, if we are lucky, potentially it adds a revenue stream where virtual versions of designs are bought for virtual selves or designs sold as NFTs as a form of digital art."
RAPID four with dale
Your style icons?
Jane Birkin
Caroline Bessette-Kennedy
Mary-Kate and Ashley Olsen
Your pre-show fuel? 
The energy and passion of BONDI BORN's amazing staff, PR agency (NAC Media), show production team (Lara Inc), hair director (
Renya Xydis
) and beauty director (Anne Salem).  It's such a joy working each show with this group of talented and fun ladies!
Your pre-show ritual? 
Once the adrenaline rush has abated – I collapse and watch our Instagram account blow up.
How did you celebrate after the show?
After our show, I spent the afternoon getting our sales materials ready as we start selling the Phosphor collection to international retailers in 2 days.  I did some thank you's over Instagram – then I had a cup of tea and a nap!  I have shows to attend in the evenings for the rest of the week so I've saved my champagne quota for those!
Read More From En Route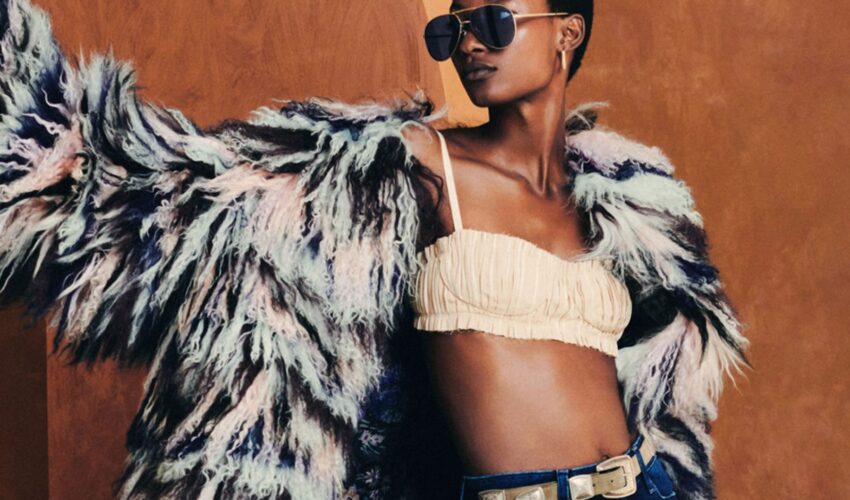 Beauty , Self , Style
06/23
come En-Route with us
Sign-up for our newsletter.
By clicking "submit", you agree to receive emails from En-Route and accept our privacy and cookie policy.