People
Want To See Inside This Celebrity Hair Stylists Beauty Cupboard?
Or should we say, beauty room.
08/20
Share this:
Filed under People
Written by Vira Anekboonyapirom
You'd be hard-pressed not to have come across the work of this celebrity hairstylist with her legion of high profile clients from the likes of Cate Blanchett to Nicole Kidman and Hugh Jackman, so this Australian celebrity hairstylist needs little introduction.
Sometimes better known for her iconic pink hair, Renya Xydis is also quite the beauty junkie having not just a cupboard, but a whole room dedicated to her long time love of hair and beauty. 
So, of course, we're en-route with one of Australia's most influential hair leaders to discover what else this mane addict hides inside the heart of her beautiful Sydney home, and sure enough, it's just as glamourous as you'd expect. 
In between a revolving door of clients and acting the boss lady at flagship hair salon Valonz and sister salon, Salon X, Renya counts her beauty addiction and book collection as two of her favourite past times. 
And we, as well as anyone appreciates there's a real art to book stacking but let us be the first to tell you this home library is a work of art in itself. Over this custom-built, mid-century style library housing Vogue magazines dating back as far as 1990, we spoke candidly with Renya about her earliest hair memories, when she would use hotel shampoo's and what celebrity hairstyle she'd like to change the most. 
VA -
What is your earliest hair memory?
RX: Watching my sister come home every Saturday with a different hairstyle. She would go into the city and get a new hair cut, colour or blow-dry.
She always looked so good and it really inspired me.
VA -
If you had to have your hair up or down for the rest of your life, which would it be?
DOWN!
I usually have my hair down; there are more options for styling and I feel it gives it more life when it is down and free!
I love a loose wave and lots of volume.
You may not know it, but Renya is a huge beauty junkie at heart with her office doubling as a class-A 'beauty room' filled to the brim with the latest in beauty gadgets, while her garage doubles as a literal hair museum. 
A hair museum you ask? See what this means below…
From faux bangs to lifesize mood boards and bobby pins, this is home to where this hair aficionado's red carpet do's all get their start.
Meticulously stacked boxes, some as high as the roof, house collections on collections of inspiration, tools and human hair; tools of the trade if you will. 
VA -
If you were stuck in a hotel without any of your regular products, would you use the complimentary shampoo and conditioners?
Depends how long the stay is!
If I was desperate I might use the shampoos, but it might just be a good time to detox my hair and let the natural oils come through!
I find that the hotel shampoos and conditioners dry out your hair and leave an unfortunate texture, but of course, that is a very general statement.
VA -
Hair styling tools. Tell us your favourite.
The Dyson Corrale, I am obsessed with it.
Also, I love my Dyson SuperSonic hairdryer because every look starts with a perfect blowout. 
Then I do also love my Cloud 9 – can a hairdresser ever have too many tools?
Remember the beauty room we mentioned? The sheer mention of it sees Renya's face light up.
When talking about beauty and skincare products, you can see this has well surpassed a hobby for Renya, it's now an obsession. We, of course, asked which is her favourite, and to Renya, that question was like asking her to choose a favourite child.
Renya's answer, "These are only some of my favourites! I don't do clothes anymore I just do this." 
VA -
If you could change one celebrity hairstyle or colour, who's would it be?
I wouldn't so much change the hairstyle or colour but I would love to work with Jennifer Lawerence.
I would also like to revive news readers hair and make it less stiff and lighter with movement.
VA -
Coloured hair tips? Tell us.
Use a cheap blush for the roots of your hair to cover up regrowth.
(This tip will only work if you have light hair)
Getting them in that chair is always like catching up with an old friend
VA -
What do you enjoy the most with a client in the chair?
I love the relationships I get to form with my clients. Getting them in that chair is always like catching up with an old friend.
I get to know everyone over the years and it makes the salon feel ever more like home. Of course, I also love creating new looks for clients and having them walk out the door with a sense of confidence and love for their hair!
VA -
How can we fake a salon blow-dry at home?
The first step to faking a salon blow-dry at home is ensuring you have the correct products to make the look.
Always use a quality heat protectant before you begin blow-drying. I then use the Wella SP Luxe oil to create a shine that will last. A salon-quality blow-dry is all in the technique, so this may take some time, but practice makes perfect, so I always suggest you keep trying.
A finishing spray will allow you to get that salon shine that we all love so much! AND when in doubt – dry shampoo can always help add volume and texture.
VA -
If you had to blowdry your hair straight or curled for the rest of your life, which would it be?
Loose waves all the way…I guess that means curled.
I find that I always turn to a loose, effortless wave when styling my hair. That means I always prep my hair using Wella's Ocean Spritz, giving my hair volume and allowing it to hold shape.
Then I grab my Dyson SuperSonic hair dryer to prepare, followed by my Dyson Corrale to create big loose waves. I finish off by brushing them through for a natural, wavy look that'll last all day.
Read More From En Route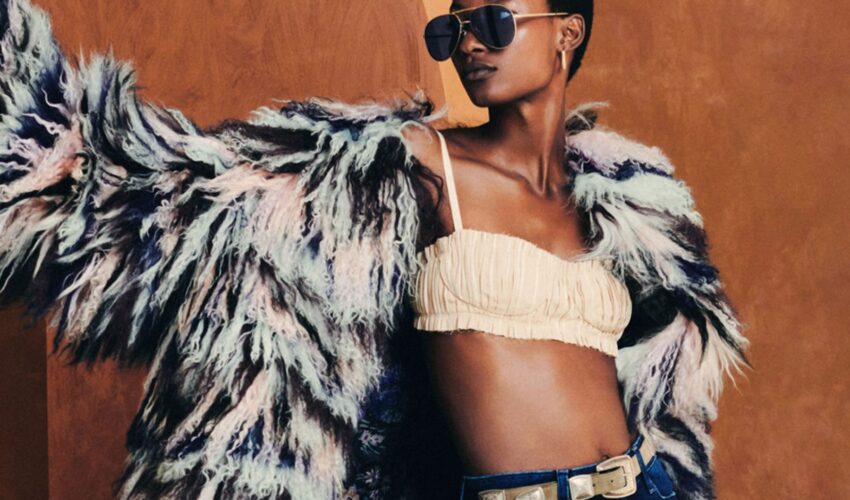 Beauty , Self , Style
06/23
come En-Route with us
Sign-up for our newsletter.
By clicking "submit", you agree to receive emails from En-Route and accept our privacy and cookie policy.