Culture
Everything You Need To Know About Pickling
The tangy & crunchy delight that will make almost every savoury dish dance
02/22
Share this:
Filed under Culture
Written by Jo Hombsch
Give me all the pickles! Pickled cucumbers, onions, carrots and even the pickled eggs, I'll take them all. Rewind a few years ago, however, and the word pickle would have turned my face sour. These days, the beloved pickle is the sour star of my charcuterie boards, crispy fish tacos and salad bowls. They're the tangy and crunchy delight that will make almost every savoury dish dance.
The mild case of pickled intimidation and distaste I once had is no longer a thing but welcomed addition to every charcuterie board, just like Camille Fourmont, Co-Author of La Buvette and owner of a Parisian wine bar. "Having pickles on hand is an easy way to add a bit of interest to what you're serving without too much effort."
Turing those veggies buried at the back of your fridge into vinegar-brined goodness happens to be one of the simplest things you can jar up in the kitchen. "It's intimidating until you roll up your sleeves and do it. Then it's super simple," says Sandie Chrestman restaurant Co-Owner along with her husband Matthew Evans of Fat Pig Farm, a farm to table restaurant offering lunchtime feasts in Tasmania.
Now, if you're wondering, just like I was, "There is no big secret to pickling; it's easy and lots of fun," Alex Elliott-Howery, Co-Owner of Sydney's Cornersmith Cafe and Pickery states.
Unsurprisingly we wanted to know more from these pickling experts, and thankfully, they obliged. Continue ahead for their tips on the quick pickle, as it's a sure-fire homemade snack that will receive compliments all night long.
There is no big secret to pickling, it's easy and lots of fun
What is a quick pickle?
It's basically the modern-day way of pickling, it's way less time consuming and made without fermenting. They're stored in the fridge and ready to eat within a couple of days, unlike traditional styles that can take up to 2-3 weeks. The process is really quick just add prepped vegetables into jars, cover with brine and leave to soak in the fridge.
Equipment and ingredients 
Most of us already have everything we need in our very own kitchens for a quick pickle, Elliott-Howery tells us, "You don't need much equipment when starting out: a big pot, clean jars, produce, vinegar and spices…will just about do it." Keep those old jars aside, they're perfect for a quick pickle. Just be sure to wash your jars and lids well with hot soapy water too (nobody likes a mouldy pickle).
To Pickle Or Not To PicklE
You can pickle almost everything! Just open your fridge door and you'll find that there aren't too many fruits and vegetables that you can't pickle. With a few expectations to this rule, stay clear of "Starchy ingredients. Don't pickle a potato or banana – totally gross!" says Elliott-Howery.  
Fresh is best 
"Always use the best, freshest and, if you can, organically grown fruit and vegetables. If you're preserving old produce that you forgot about in the bottom of the fridge, make sure you cut out any soft or mouldy bits as these can affect the process," says Chrestman. 
Try seasonal
"At La Buvette, I always try to have at least one type of seasonal pickle ready to serve with charcuterie, rotating the fruit and vegetable depending on what is in season. In the fall and winter, it's often pears, which I love to serve with terrine. In the summer, the same plate might be decorated with bright pickled cherries" says Fourmont.
For Chrestman "Nothing beats a great winter sauerkraut, soured summer gherkins or sunny apricots turned into jam."
Cutaway the bruised parts
"If you are using tired fruits and vegetables, cut away the bruised parts," says Elliott-Howery.
Make the brine
A good pickle is all about the ratio of vinegar to sugar and salt, get it right and you'll have a pickled delight. Get it wrong and you're left with a too-sweet pickle or some unhappy vegetables. Use the Cornersmith's Quick Pickle recipe ratio, using hot water, dissolve ½ cup rice wine vinegar, 3 tbsp sugar and 1tsp salt.
"For a longer storage time (up to a month or more) increase the vinegar to one cup and add another tablespoon of sugar," – Elliott-Howery.
For those with small pantry's, "If you're going to stock only one bottle of vinegar…. Rice vinegar is the best option – it is the most neutral and matches nearly anything you want to pickle," and "The good thing about pickles is that you can reuse the brine to make new pickles," Fourmont tells us.
Let's pickle
When it comes to pickling, remember not all vegetables are created equally. Some are going to require more time in the brine vs others, while some veggies bleed colour like red onions when added to the brine, so keep similar veggies together when pickling.
Now to add flavour, Elliott-Howery suggests "Spices of your choice or a few slices of ginger, a bay leaf, chilli etc," try using pantry spice stables like peppercorns, cumin and mustard seeds.
For Fourmont to accent the sweetness of the cherry pickles on her charcuterie boards, she infuses brine with whole timut peppercorns. They're a beautiful citrus-like spice, or a good alternative, if you can't find them, is Japanese sansho peppercorns.
Pickle me Ready
When it comes to knowing when your pickle is done, it really "Depends on your taste buds" Chrestman tells us. For Fourmont, she likes serving pickles a day or two after making at La Buvette "Fresh pickles have a milder flavour, making them an easier match with wine," whereas some people make pickles to use months later. 
Looking to up your pickle game?
A good place to start is Elliott-Howery of The Cornersmith's Quick Pickle Recipe, then practice and practice and experiment. It's called a quick pickle for a reason, every time you have leftover veggies make some pickles, it takes no time at all – I guarantee you'll be a professional pickler in no time.
For the seasoned pickler looking to step up your game a notch or two, Chrestman informs us of his two favourite books to take notes on, "Ferment for Good by Sharon Flynn and Ferment by Holly Davis. If you're looking to make jams, pickles and sauces you can't go wrong with Sally Wise's My Year in a Bottle or my partner Matthew's book Not Just Jam. I also recommend following Milkwood Permaculture online."
Read More From En Route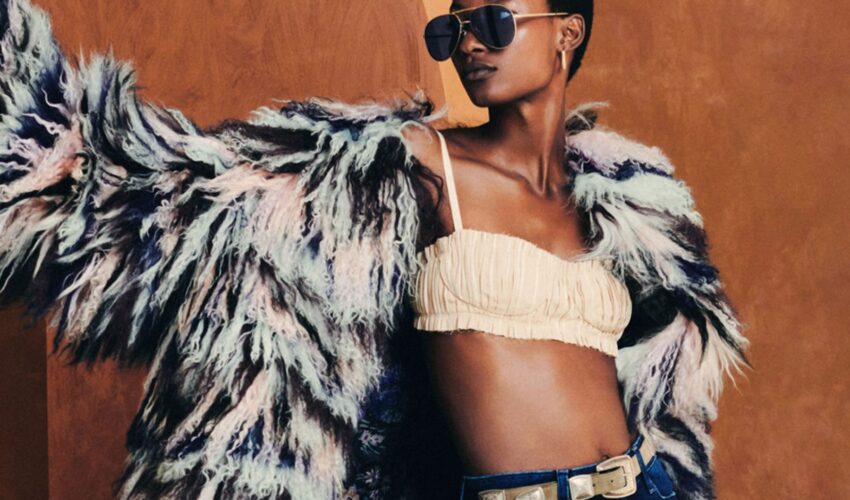 Beauty , Self , Style
06/23
come En-Route with us
Sign-up for our newsletter.
By clicking "submit", you agree to receive emails from En-Route and accept our privacy and cookie policy.