Beauty
Here Is Elyse Knowles' Guide To Healthy Hair
At home haircare with a botanical twist
09/20
Share this:
Filed under Beauty
Written by Danielle Williams
Having begun her modelling career at aged 10, you can imagine Elyse Knowles knows a thing or two about how to keep her hair healthy after spending many hours on set. 
Now calling Byron Bay home, we spent a day beachside with this entrepreneur at heart to learn more about how Elyse keeps those blonde locks in photo-ready shape. 
Read on as we talk with Elyse Knowles about hair health and her favourite hair memories.
EN -
What's the first thing you do with your hair in the morning?
I usually have a shower and then give my hair a good brush with the Aveda paddle bush.
My hair is super thin, but I have lots of it, so it likes to get knotty. 
EN -
How do you prep your hair for a day of salt and sun?
I always make sure I'm using the right shampoo and conditioner for my hair. Aveda's Botanical Repair really gives my hair the nutrients it needs.
Sometimes I'll use the Botanical Repair strengthening leave-in treatment before a swim in the ocean to prevent my hair from becoming easily knotted! It's such a great hair hack.
I'll rinse my hair after a salty swim and it's still nice and soft. 
EN -
What is your pre-shoot hair care routine?
I love to have healthy shiny hair for shoot days. The night before I will use the Botanical Repair strengthening light masque treatment, letting it soak in all night.
Then I wash my hair in the morning, dry it off and off I go.
EN -
How many steps does your shower haircare routine have and what are they?
I don't like long showers, I try to make them as efficient as possible to save water.
I use Botanical Repair Shampoo and Conditioner, or I use the Botanical Repair Masque as a conditioner when I feel my hair needs that extra TLC. 
EN -
What is your favourite hair memory?
Ooooo…when I was younger, I had this wild haircut. It was short at the back and long at the front. There was even a shaved bit at the back of my head.
Don't know WHYYY I thought that was cool, haha. 
EN -
How do you take your hair from day to night?
My style is pretty laid back when it comes to my hair.
I like my natural wave so I usually use a bit of (Aveda's) Shampure dry shampoo for some texture and volume.
This product is great as it comes in a powder form and gives you the volume and texture you need without leaving any residue or looking chalky. 
EN -
When it comes to your haircare stash, what's always on hand product wise?
Botanical Repair strengthening leave-in treatment. You can use it on wet or dry hair, I throw it in my handbag for any occasion. 
Botanical Repair strengthening light masque. I love this masque. I usually put it in my hair before I go to sleep, wake up and rinse it out and my hair looks so fresh, soft and shiny.
Shampure dry shampoo. This product is the best when travelling or camping, hello to no washing my hair but still looking fresh!
Nutriplenish Multi-Use Oil. I love a multi-use product. The product is magic and it's another one you can apply overnight to wet or damp hair. It smells great and keeps my ends hydrated
Read More From En Route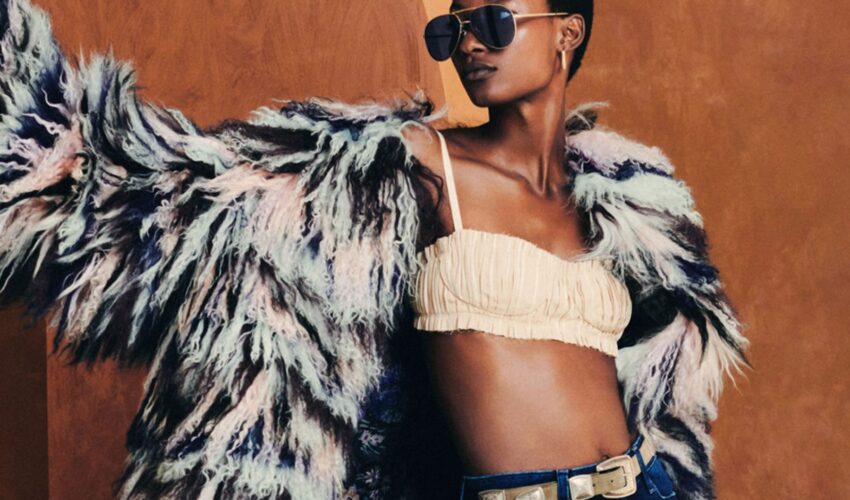 Beauty , Self , Style
06/23
come En-Route with us
Sign-up for our newsletter.
By clicking "submit", you agree to receive emails from En-Route and accept our privacy and cookie policy.