Culture
Here's How To Up Your Knife Game
From sharpening to the right blade, we've got you covered
07/21
Share this:
Filed under Culture
Written by Jo Hombsch
You may think this article is just for master chefs in the making, but from anyone who makes cheese toasties for dinner (no judgement – I am all about a cheese toastie) to avid Nigella fans, we promise you'll learn a thing or two here.
Tucked away in one of Sydney's main roads behind an unmarked door you'll find Paul Tayar, owner of Pro Tooling who knows a little thing or two about levelling up your tools in the kitchen. The small family-owned and operated specialist store imports high-end Japanese knives, woodworking hand-tools and whetstones is reminiscent of a hidden Japanese whiskey den that will transport you to the back streets of Tokyo. 
Wherever you sit on the bench, read on because believe it or not, a knife can actually make your food taste better. 
Behind the walls and cabinets covered with over 2,000 knives, you'll find Hiroko. Hiroko is one of the world's only female Japanese knife sharpeners, her skilful sharpening stays true to the traditional customs of Japan and is all done by hand.
Paul partners directly with artisan blacksmiths in Japan, these artisans have a long generational history of making tools, swords, and knives over hundreds of years. It's no surprise Paul calls head chefs from Momofuku, Fred's, Icebergs, Automata, Bert's, Firedoor, Saint Peter, Ester, Bennelong, Sixpenny, Sokyo, Nobu, Continental Deli and Provenance regular customers!
TIP 1: You Don't Need An Entire New Knife Set

For starters, when it comes to levelling up your knives, you don't need an entirely new set.
"It seems to be in the Australian psyche that we need a huge knife set with specialist knives for each and every kitchen task. The reality is you only need 1 or 2 quality knives," says Paul.
TIP 2: You Only Need To Invest In One Knife

If you're just starting out, a good place to start is the Main chef knife.
"This knife will do 90% of the work and you can use your existing knives to complement it."
In the future, you could look at "Possibly adding a smaller utility knife as a secondary option," Paul recommends.
Your main chef knife is the best place to start. This knife will do 90% of the work and you can use your existing knives to compliment it.
Santoku vs Gyuto
Main chef knives are known as Santoku which is popular for home cooks or Gyuto which are the popular choice for professional Japanese chefs.
SANTOKU
A smaller knife with extra height

Easy to handle and have good finger clearance
GYUTO
A longer knife with slightly less height 

If you're comfortable with a larger knife this is a great place to start
Japanese Blades, Explained
Japanese blacksmiths have perfected their skills for hundreds of years by passing knowledge down from generation to generation. Some artisans even dedicate their entire lives to perfecting one component, meaning knives can cross up to four artisans to make.
From an artisan who forges, another who sharpens, to handle makers, and then the final assembly that includes the final sharpening. A Japanese knife can take over 5 years to complete including a minimum wait of 6-12 months. 
Japanese knives are "Made with harder steel, this allows them to be thinner, lighter and sharper than their western counterparts. These types of steel also hold their edge longer and are easier to sharpen when the time comes."
For those budding at-home cooks, ProTooling has knives that cost in the thousands, however, there are knives that cost much less and still perform amazingly well. "For around $200 you can have a very good knife, we have some great knives under $100 also," Paul added.
"Generally the more you spend, the better the finish level and performance will be but even the entry-level knives we offer will impress."
TIP 3: Try Before You Buy
Just like a pair of jeans, most of us would try on for fit and the same goes with any knives.
"The weight, balance (and look) of a knife can sway a client in a certain direction. Some just feel better in hand than others, something that can be quite personal."
Paul continues to explain that he can certainly guide you through your purchase whether that be over the phone or via email.
TIP 4: Sharpen Your Knife
Every few months you'll notice your knife's ablility to cut isn't as well as it used to, you might even find that your knife is literally slipping.
At this stage, aside from it being annoying to cut with it is also dangerous, so to keep your thumb in good shape, Paul suggests "Some basic sharpening every month or so at home, just a quick few strokes on a stone then bring it in every 6 months or a year for us to get it back to 100%."
Sharpen every month at home with a whetstone
Get it professionally sharpened every 6 – 12 months.
Avoid sharpeners, sharpening machines and honing steels as they can chip or damage the blade.
TIP 5: Storage & Cleaning
To look after your knives the biggest tip Paul gave us is "For all knives, is not to use the dishwasher. The chemicals and heat are really bad for both the steel and the handle. Just a quick wash in warm soapy water is all that's needed, and drying with a paper towel is good practice."
Do not wash in dishwasher
Store on a

wooden

magnetic rack -metal magnet can encourage rust & easily chip the blade
Use a Saya – a wood knife cover that allows you to store them in a draw
Or, store in its original box
Read More From En Route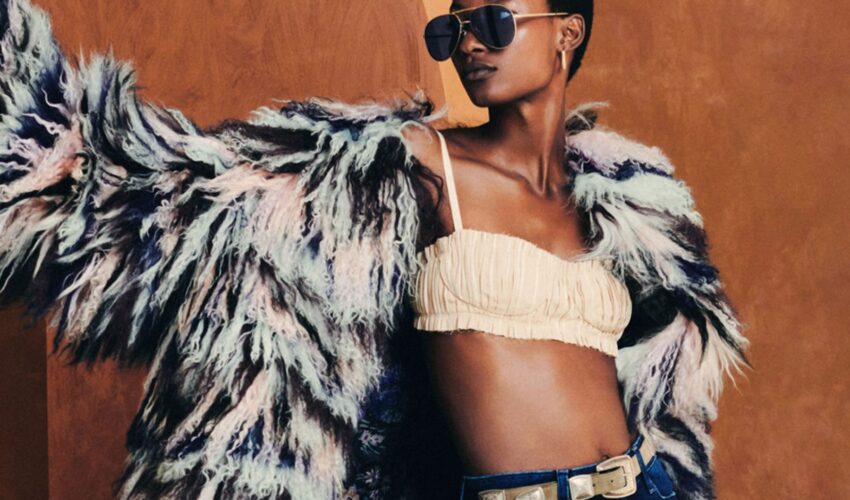 Beauty , Self , Style
06/23
come En-Route with us
Sign-up for our newsletter.
By clicking "submit", you agree to receive emails from En-Route and accept our privacy and cookie policy.