Beauty
Here's The Best Vegan Beauty We Tried During Veganuary
So you can keep your health goals alive throughout the year
02/22
Share this:
Filed under Beauty
Written by Kate-Marie Thorpe
'New year, new start' seems like a world away now we're in February, but it may have granted you the opportunity to try Veganuary. For some, the switch to mushroom burgers and chickpea protein is sustainable, but maybe 'Meat-Free Mondays' is all you can manage from here on in. And hey, that's okay too. 
Want to continue your healthy habits without committing to the whole vegan lifestyle? Babe, we've got you covered. Make space on your vanity for all the best plant-based beauty we tried during Veganuary (so you know it's the best of the best!). 
Eternal Plumping Deep Sea & Malachite Collagen Serum
Rawkanvas
Price: $59.00
The creme-de-la-creme of vegan serums, the Rawkanvas plumping serum feels like a bath for your skin. Plumping, hydrating, and oh-so juicy, the dewy malachite and seaweed collagen formulation is said to be like "mother nature's answer to botox", and we don't disagree. 
Available at Rawkanvas for $59.00
Coco Crayon
Ere Perez
Price: $35.00
Gorgeous, gorgeous girls wear natural products which make their lips look luscious, with staying power for all-day wear. Living up to its namesake, the coconut oil works in this product to nourish and protect the lips, and we're truly 'nuts for it. 
Available from MECCA for $35.00
CannaComplex Fortifying Oil Serum
Vela Days
Price: $102.00
If you want your skincare to do the most, look no further. Luxurious in the hand and on the skin, this concentrated oil is supercharged with Cannabis Sativa Seed Oil for protection, hydration and inflammation fighting. 
Available at Vela Days for $102.00
Rose Petal Mask
Aceology
Price: $69.00
Dehydrated, diva-like skin? Not anymore. This truly beautiful blend of rosewater and blueberry extract is like a tall glass of water for your face, helping to plump up and protect the skin from free radicals and environmental damage. And the scent… absolutely lush. 
Available from Sephora for $69.00
KMS
Conscious Style Multi-Benefit Spray
Price: $33.95
Your ultimate hair wing-woman just got a clean makeover. Want definition? You got it. Leave in conditioning action? Consider it done. Heat Protection? Spritz it on, baby. With no parabens or silicone, basically, if you've got hair, this product is for you. 
Available from Adore Beauty for $33.95
C-Shield Anti-Pollution Moisture Tint
Glo Skin Beauty
Price: $72.00
Is it skincare? Is it sunscreen? Is it foundation? It's none and all: it's a terrific triad of benefits. This stuff magically morphs into your skin tone, while blurring, protecting and perfecting with ease. It's not easy to make a vegan skin tint that provides coverage and longevity, but Glo Skin Beauty nailed this. 
Available from Sephora for $72.00
Matte Lipstick
Anastasia Beverly Hills
Price: $33.00
As far as the perfect lipstick is concerned, this one from ABH comes pretty darn close. Right in the goldilocks zone between 'not too glossy, but not too matte', this velvet-like formula delivers strong and even pigmentation for a purse-friendly price. And it's also vegan, so, winning. 
Available from Sephora for $33.00
Glow Mask
Susanne Kaufmann
Price: $118.00
And glow you will, my pretties. This jar of wonder is a perfect pre-party, special event or anytime you want to walk past a mirror and say "Wow, is that my face?" Creamy and comfortable for a 15-min fix, it contains vegan treats like ginger, papaya and date extract for extra radiance. 
Available from MECCA for $118.00
Pure Avocado Face Oil
Tropicology
Price: $89.95
Not only reserved for your favourite brunch dish, but the humble avocado is also the superfruit of the vegan skincare world. Nutrient-dense and containing a whopping 25 vitamins and minerals, a few drops of this avocado oil will leave you soft, supple and still able to save for a house. 
Available from Tropicology for $89.00
Kind and Free Concealer
Rimmel London
Price: $17.95
This range has been all over socials lately, and for good reason—it makes you look great, without the nasties. 'Influenced' or not, the hype is real, and our top pick from this range is the creamy, lightweight concealer which wears like a dream. Available in 6 shades
Available at Chemist Warehouse for $17.95
Better Than Sex Mascara
Too Faced
Price: $38.00
The mother of all mascaras needs no introduction, so we're really just here to tell you that, yes—it's vegan too! Rest easy knowing that your fluttery eyelids are topped with a Leaping Bunny certified formulation (being both kind to animals, and animal-product free). Just another reason to love this award-winning product.  
Available from MECCA for $38.00
Read More From En Route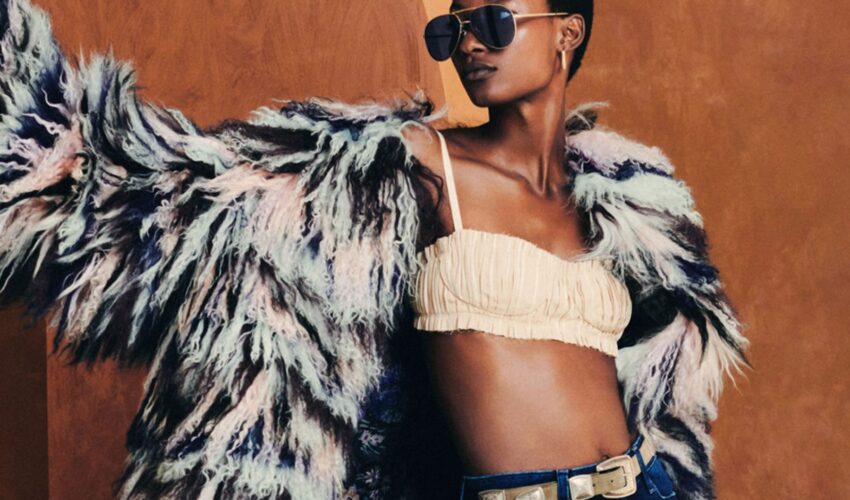 Beauty , Self , Style
06/23
come En-Route with us
Sign-up for our newsletter.
By clicking "submit", you agree to receive emails from En-Route and accept our privacy and cookie policy.