Eats & Sips
Here's Where To Eat, Sip And Stay This January
To make the most of what's left of summer
01/22
Share this:
Filed under Culture
Written by Jo Hombsch
Jo here again! Welcome back to my unsolicited monthly round-up of newly opened restaurants, a cocktail special, chefs to take note of, where to stay and venues you'll find us making a reservation or two. 
Enjoy!
xx Jo Hombsch 
NEW SOUTH WALES
The tequila and seafood collaboration we didn't know we needed till now. This summer everyone's favourite beachside favourite, North Bondi Fish (NBF) has teamed up with the colourful Australian fashion brand Double Rainbouu to step things up a notch and inject even more colour and life into the venue.
Special edition Patrón cocktails will be flowing and collaborative merch including towels and tote bags are up for grabs along with NBF's famous fish tacos.
Unwind this summer at Woollahra Hotel, the venue has re-opened after undergoing a significant refurbishment. With the front bar now championing that classic pub experience and serving all your pub classics.
Head across to Bistro Moncur, which has also undergone a full refurbishment. The iconic French bistro offers intimate dining with traditional French favourites including Barossa chicken pâté, grilled sirloin and the saffron crab omelette.
Bondi locals welcome another venue to the beachside suburb, introducing Chaco Ramen Bondi. Behind this new venue, is Keita Abe, the owner of ever-popular Chaco Ramen, Chaco Bar and Haco.
With his new Bondi eatery pulling popular, creative and untraditional signature ramen dishes from his other menus, Bondi also offers simpler and more traditional ramen dishes too.
Here's another excuse for more rounds of margaritas and tacos, with the team behind our Mexcian favourites, Carbon, Taquiza and Calita opening Londres 126. Named after one of the most iconic home addresses in Mexico City, drawing inspiration from the dynamic food scene of Mexico City. Menu highlights include guacamole with chicharron crackling, Chochoyotes Con Setas (Mexican gnocchi) and a selection of tacos (including Moreton Bay Bug tacos).
The team behind our favourite Mexican restaurant, Alma on Sydney's Northern Beaches are opening another Mexican eatery in Freshwater. Closer to the city but still exuding villagey beach charm and casual fine dining, St. Alma promises to bring an eclectic mix of mouth-watering Mexican dishes with a modern twist.
The Bentley Group has been curating how people drink in their venues including, Bentley Restaurant and Bar, Monopole, Cirrus, Yellow and Ria for years. Offering great Australian wines and wines that are not found in wine shops or sold directly to the public. Both Nick Hildebrandt's and Brent Savage what that to change.
Bentley Wine Vault changes things, you can now jump online and order from their awarding wine list and drink in the comfort of your home.
Loulou Bistro and boulangerie have swung open their doors and brought a much welcomed french flair to the harbourside suburb of Lavender Bay. Dining at Loulou will transport you to the delis of Europe and the bistros of New York. For breakfast sip on ST. ALi Coffee while enjoying classic French delights then for lunch or dinner enjoy French snacks at the bar, a platter of Fruit de Mer or a steak frites.
A 1970's Blue Mountain Motel has been converted into an art deco-styled hotel, bringing some much-welcomed luxe to the area. Kyah Boutique Hotel is located at the highest point of the mountain in Blackheath, with Sydney based Architects redesigning the 70s era motel. You'll find blush pink archways, Art Deco furnishings and plush velvet drapery. Each of the hotels 46 rooms are housed with one of the hotels three wings, along with the hotels own restaurant Blaq. Whether you're staying at the hotel or not, it's worth stopping by.
Japanese Omakase Besuto, the exclusive 12-seater restaurant has opened its doors at Quay Quarter Lanes. The traditional Japanese Omakase restaurant will take you on an immersive and one-of-a-kind culinary experience. During the 20-course degustation menu, you'll find both traditional and innovative Japanese culture and food along with a selection of Japanese whiskey.
Turkish-Australian chef and co-host of Masterchef Turkey Somer Sivrioglu along with his business partner are re-defining kebabs with an Istanbul-style kebab bar. Tombik has opened not too far from the duo's Anason restaurant. The 45-seat kebab bar will focus on Istanbul-style street food, particularly its Tombik sandwich using a flatbread from a wood-fired oven.
Bondi locals welcome a new plant restaurant to their beachside home. Flave, a plant-based casual, fully licensed restaurant, offers mouth-watering, flavour-packed breakfasts, burgers, and bowls. The entire menu is free from animal products, using meat-replacement produce such as mushroom-based meat from Fable.
Flave is on a mission to show the world that no matter if you're a carnivore, herbivore, or omnivore, their flavour-driven dishes allow you to eat plant-based without sacrificing delicious, accessible food.
This one is for all those Banh Mi Lovers. Marrickville institution, Marrickville Pork Roll has opened in Quay Quater Lanes bringing with them their crunchy yet soft baguettes filled with its unique pâté, mayo and delicious meat or veggies and herbs we all love.
Another welcomed addition to Quay Quater Lanes is Zini Contemporary Gelateria. Chef Matteo Zini is behind the Gelateria, bringing with him ten years of experience and teaching the gelato-making craft worldwide. The city location uses one of the only Italian vertical Cattabriga machines in the country, which allows the gelato to be slow-churned, making it creamier, silkier and lighter. Hot tip, be sure to try the white coffee, salted caramel and pistachio gelato.
Little Pearl Bar & Dining has swung open its doors on Manly's picturesque beachfront. The new waterfront venue takes place of local favourite, Manly Wine who recently closed its doors after an impressive twelve-year run.
Little Pearl is a casual, all-day destination with a menu that reflects the laid back atmosphere of the venue. There's hawker-style shared plates, bold cocktails, easy-drinking wine, with menu highlights including popcorn bug sliders, betel leaves and Sir Lankan king prawn curry.
Victoria
Transport yourself to Italy with tipples and tastings of grappa, liqueurs, and craft spirits at Pietro Gallus Estate new tasting bar. It's the first Australian distillery of the grape-based spirit, with the Pietro Gallus team using the stunning new space to educate Australians and change the public's perception of the misunderstood Italian liquor one tasting at a time.
Shannon Martinez's previously two separate venues, Smith & Daughters and Smith & Deli have merged to become one of the biggest vegan hubs in the world. Smith & Delihttps://fave.co/339evvE is the first to open at Martinez's new home in Collingwood, with the deli dining open for breakfast, lunch and dinner offering affordable meals in a cafeteria-style serving station with the restaurant to open in the coming weeks.
The opening of the new space brings another exciting launch, with Martinez's first homewares collection – Smith & Home.
Melbourne is never more alive than when tennis comes to town. It's the combination of great weather, crowded streets and pops up events across town. One pop up you don't want to miss this Australia Open is Gordon's Gin pop-garden at the iconic Albert Park Hotel. From 18 – 30 January, the floral-filled pop-up bar will feature the grand slam on big screens and flowing summer spritzes by Gordon's Gin.
Read More From En Route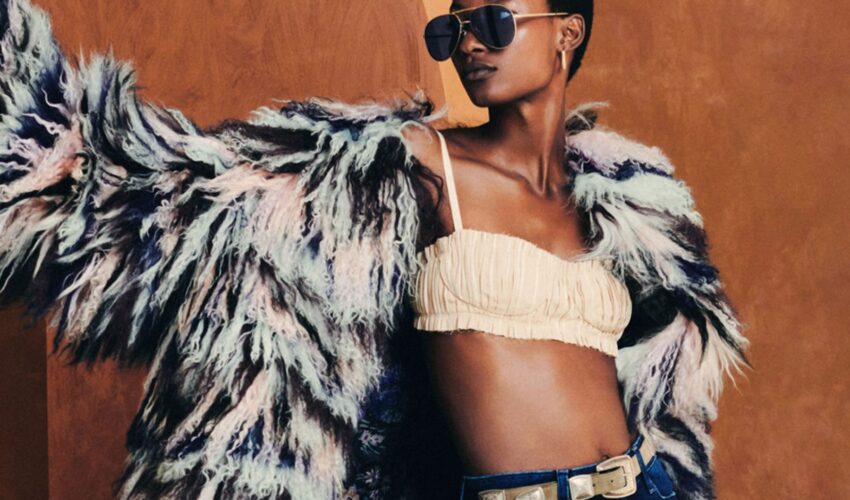 Beauty , Self , Style
06/23
come En-Route with us
Sign-up for our newsletter.
By clicking "submit", you agree to receive emails from En-Route and accept our privacy and cookie policy.