Self
How To Live Life Un-Plugged With Musician G Flip
About bloody time
09/20
Share this:
Filed under Culture
Written by Danielle Williams
A new period in periods is here—and what's following is a period management alternative giving women the ability to live life unplugged, literally.
BONDS are leading the charge having launched their Bloody Comfy Period Undies; leak-proof protection that goes with your flow and keeps you feeling comfy and confident. No leaks, no odours and easy to wash!
To be specific, depending on your flow (light, moderate, heavy), this range of underwear has been designed to replace liners, pads, tampons, and cups, or be worn with tampons or cups for extra protection using layers of leak-proof protection.
You can shop the range depending on your regular underwear size ranging from size 6 up to size 20 in addition to your preferred absorbency level:
Light days = 1 x tampon
Moderate days = 3 x tampons 
Heavy days = 4 x tampons
Fronting the campaign is musician G Flip (alongside Ali Barter, Montaigne, Alice Skye, Georgia Maq and Kira Puru) and we sat down with artist behind 'Unapologetic' the unplugged track giving the soundtrack to the campaign to talk how best to live life unplugged.  
Read on below. 
EN -
What does being comfortable mean to you?
Being able to dress, talk, walk, act and live without fear of being judged.
Every day I feel comfortable, but most of all on stage!
EN -
How important is it to you to be normalising and de-stigmatising periods?
It's super important!
Essentially half the population get their period yet it's always been a taboo topic and it shouldn't be. It's normal and it's time that we normalise it!!
EN -
If you could tell a younger version of yourself one piece of advice, what would it be?
Live every day like your last, make memories and whatever it is you want to happen in your life you can make come true little g. 
EN -
Making music in a global pandemic - explain the process, what has inspired you?
I think the ups and downs have inspired me.
It hasn't been easy mentally for me and I like to write from the heart and from my experiences. 
EN -
On working with BONDS. Why has this alignment been important to you?
I love the product.
I wish this product was around when I was a teenager and first got my period. It's so easy and they're so comfy. 
EN -
What's your earliest memory of BONDS?
My earliest memory is wearing all their colourful patterned undies when I was a kid.
The more colourful the better.
Curious to know more? Learn everything about BONDS Bloody Comfy Period Undies on the wesbite here.  
Read More From En Route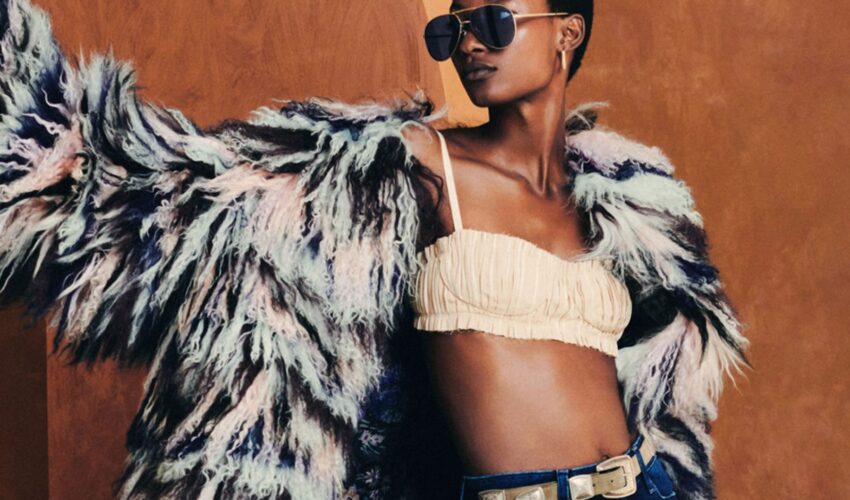 Beauty , Self , Style
06/23
come En-Route with us
Sign-up for our newsletter.
By clicking "submit", you agree to receive emails from En-Route and accept our privacy and cookie policy.