Beauty
In The Spotlight: Quandong
So versatile you can make it into a jam
10/20
Share this:
Filed under Beauty
Written by Vira Anekboonyapirom
Native plants found in our backyard are fast becoming a major player in the Australian beauty scene, filling up our beauty shelves with Kakadu Plum, Jojoba Oil and now Quandong.
There's nothing we love more than fruit with benefits, and while Quandong can be eaten fresh, used in jams or juices, we love Quandong for its skincare benefits, and it does not disappoint. Here's why.
What is Quandong?
Quandong, also known as Desert Peach has a distinctive peach-apricot taste. This native Australian fruit is grown throughout the semi-arid areas of southern Australia and has been used "Throughout the ages by Aboriginal communities for its healing and nutritious properties," says Lucy Macdougald, Co-Founder and Dermal Specialist at Biologi.
Containing antibacterial and anti-inflammatory properties, Quandong "Is incredibly beneficial in skincare due to its impressive range of Phyto-compounds," tells Alison Goodger, Co-Founder at Alkira Skincare. 
How Does It Work?
Quandong protects our skin from UV rays and pollution while preventing harmful toxins from entering our skins delicate dermal layer. Lucy from Biologi states Quandong is packed full of "Alpha-amino acids that lock in the natural moisture (in our skin) to keep cells hydrated from within."
"Quandong inhibits melanogenesis (the formation of unwanted pigmentation) and provides a strong defence against free radicals and UV damage that cause sunspots and pigmentation."
Stimulates collagen production to plump up the skin and soften fine lines
Helps prevent and reduce pigmentation
Helps to reduce dark circles
Locks natural moisture in the skin keeping our cells hydrated from within 
Anti-inflammatory properties help to reduce inflammation and redness from acne
Contains Rutin that reduces the generation of free radicals
Works to break down the protein barrier to keep sebum and debris moving and skin cells clear.
Quandong inhibits melanogenesis (the formation of unwanted pigmentation) and provides a strong defence against free radicals and UV damage that cause sunspots and pigmentation
What Skin Type Is It Best Suited To?
While all skin types can benefit from Quandong in it's purest form, it is great for those with "Normal to Mature skin types," explains Alison from Alkira.
Quandong is greatly beneficial for those looking to brighten their complexion and reduce uneven skin tone, but if you have sensitive skin, it is always best to patch test first.
When & How Often Do We Use It?
You know you need it now if you suffer from any of the below concerns:
Dull and uneven skin tone
Pigmentation
Redness and puffiness
Dehydration
Quandong can be used once or twice daily*.
"Once a day would be ideal, however, some find they like to use it morning and night as well," tells Lucy from Biologi. While Biologi's Bqk Radiance Serum is all-natural, Lucy recommends it is safe to use it both morning and night "Once (your) skin has been slowly introduced to it."
Can You Mix Other Actives With Quandong?
Alison from Alkira explains "Quandong contains Phenolic Acids which already behaves like an AHA on the skin," also containing Rutin which is a strong antioxidant that works "Synergistically with Vitamin C to have an anti-aging effect." 
Quandong "Works best on its own," says Lucy from Biologi, and it behaves like an AHA, you don't need to layer with other actives as "We didn't want to mix active ingredients together and reduce any efficacy," adds Lucy.
It is recommended not to mix Quandong with other actives like Retinol. 
Shop The Edit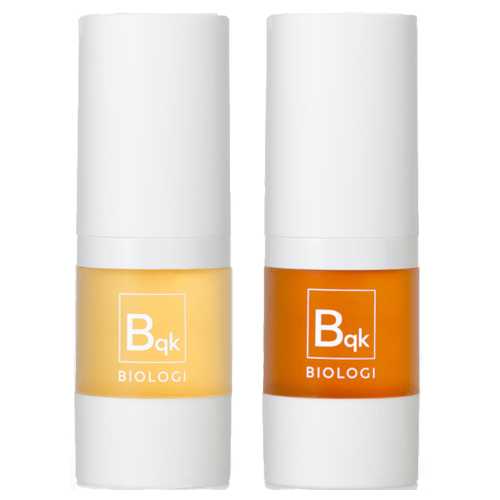 Biologi
Bqk Radiance Serum Duo
$44.00
Alkira Skincare
Radiant Facial Moisturiser
$16.95
Alkira Skincare
Vitamin C + Tonic
$14.95
Ere Perez
quandong green booster serum
$40.00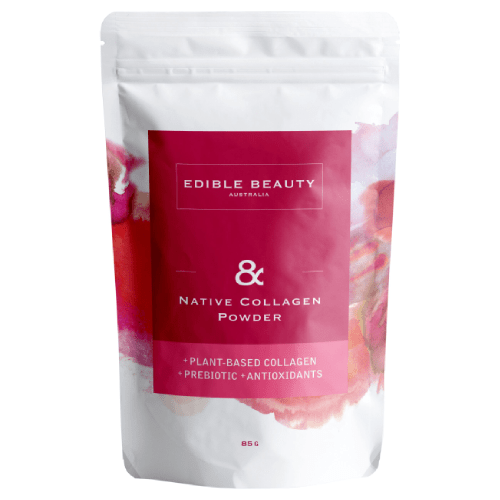 Edible Beauty
Native Collagen Powder
$37.00
Read More From En Route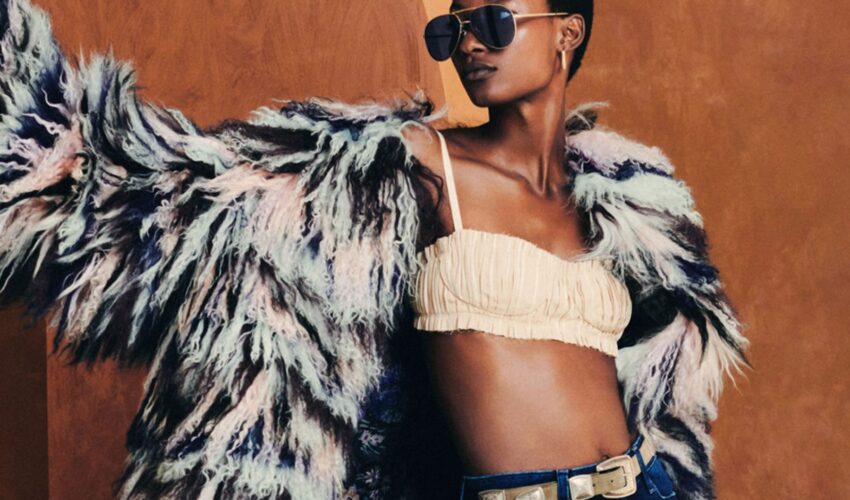 Beauty , Self , Style
06/23
come En-Route with us
Sign-up for our newsletter.
By clicking "submit", you agree to receive emails from En-Route and accept our privacy and cookie policy.