Beauty
In The Spotlight: Rosehip Oil
Rosa Canina Seed
05/21
Share this:
Filed under Beauty
Written by Vira Anekboonyapirom
As the weather gets cooler, like our wardrobe our skincare adapts to the seasons. Often this means adding thicker creams and oils into our routine. However, if you're like me and as dry as the Sahara desert, (Welcome –  please join the club) we oil aficionados like a tractor, are well oiled year-round.
So you're edging on the oilier side of life? Then allow us to slip and slide you into the realms of Rosehip Oil. Why? Because everyone deserves to have an oil serum on their beauty shelves! This under-the-radar beauty-boosting oil that does so much more than you could ever believe is the Superwoman of oils. #glowup
What Is Rosehip Oil?
Not to be mistaken for the essential rose oil from the rose flower petal, Rosehip Oil is "Derived from the rosa species Canina, Rubiginosa (Mosqueta-Spanish) which is known by its common name, rose bush. The oil is pressed from the seeds which are found within the fruit," explains Ross Macdougald, Biologi Founder and Cosmetic Chemist.
Ross Macdougald continues to explain that Rosehip Oil from the Rosa Canina Seed is "A fatty acid oil and has an earthy odour to it (that) is highly coloured orange/red when unrefined due to the nutrients it contains, one being plant-derived Vitamin A, beta carotene." Think vegetable oils and seed oils like almond and olive oil.
How Does It Work?
Hydrates & Moisturises our skin from their essential fatty acids which strengthen our cell walls to reduce water loss.
Exfoliates and Brightens: Rosehip Oil has high levels of Vitamin A and C, this encourages cell turnover and regeneration.
Reduces Inflammation: Rich in Vitamin E, Polyphenols, and Anthocyanin which all help to reduce inflammation.
Reduces Scars
Reduces Fine Lines
Allows For Ceramide Formation: A substance that keeps the walls of skin cells strong so they can better retain moisture.
Don't be fooled by any Rosehip Oil, quality matters! Jessica Matthews from Rosehip PLUS explains "High quality, pure, cold-pressed rosehip oil ranges from a beautiful deep golden hue through to a rich red-orange color. If the oil is a very pale yellow to almost clear, it may have been heavily processed or come from an inferior source."
What Skin Type Is It Best Suited To?
Every skin type! Even those who suffer from oily skin can benefit, Rosehip oil is "Quickly absorbed without clogging or irritating pores and can actually help re-balance the appearance of oily skin," Jessica Matthews confirms.
Rosehip Oil is best suited to those who suffer from the following concerns:
Sensitive Skin
Rosacea
Atopic Dermatitis
Hyperpigmentation
When & How Do We Use It?
There's a lot of confusion on when to apply oil at which step in your skincare routine, oil should be the last step in any skincare routine, and as Ross Macdougald confirms "It is important to know that oil and water don't mix, in fact, oil actually repels water." Ross continues to explain that using an oil-based product prevents water-based moisturisers from absorbing, so it's best to use Rosehip Oil or any oil as the last step in your routine.
You can use a Rosehip Oil both morning and night, and remember a little goes a long way, warm 2-3 drops in your fingertips before applying to face and neck.
RosehipPLUS
Rosehip Oil
$19.95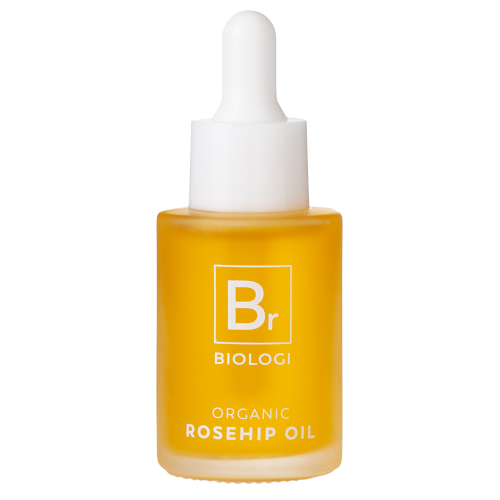 Biologi
Br Organic Rosehip Oil
$28.00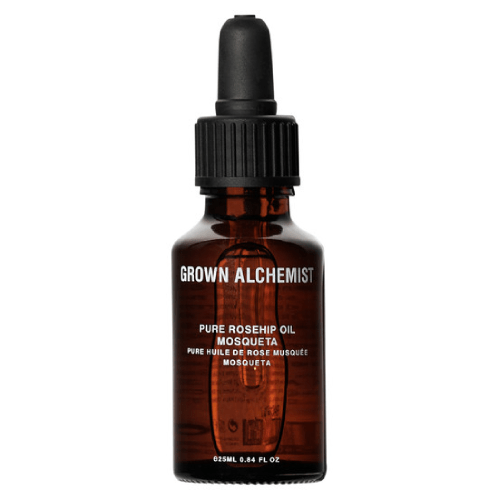 Grown Alchemist
Pure Rosehip Oil
$110.00
Pai
Rosehip Oil
$49.00
Trilogy
Rosehip Oil
$42.95
Essano
Organic Rosehip Oil
$22.00
Read More From En Route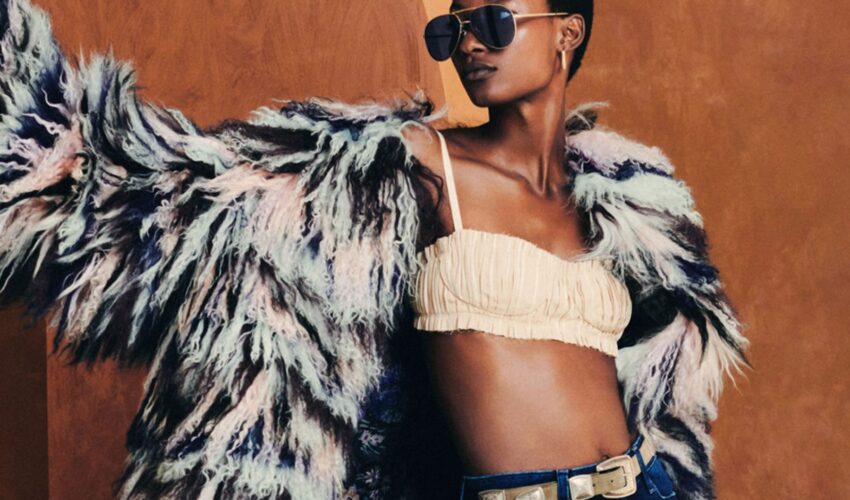 Beauty , Self , Style
06/23
come En-Route with us
Sign-up for our newsletter.
By clicking "submit", you agree to receive emails from En-Route and accept our privacy and cookie policy.