Beauty
Is Clear + Brilliant Right For You? Here's Our Review
Tried & Tested
04/21
Share this:
Filed under Beauty
Written by Vira Anekboonyapirom
With a million and one anti-aging treatments that promise poreless wrinkle-free skin, it can be a hard task navigating through which exact treatment will do you justice. If you've been on what feels like a never-ending journey to find your fountain of youth, then you may or may not have come across the Clear + Brilliant treatment.
For those that suffer from acne scars, the topic of laser treatments is anything but new, however, for those who suffer from hyperpigmentation, treatments like lasers and peels can come at a risk. How do you know if the Clear + Brilliant treatment is right for you? Read on to find out everything you ever needed to know about Clear + Brilliant and our zero bullshit, no-nonsense review.
What is a Clear + Brilliant Treatment?
Ann Spralja, Co-owner and General Manager of Zecca Cosmedical clinic explain to us that the Clear + Brilliant treatment "Uses fractional technology to gently resurface the skin. The laser energy creates hundreds of thousands of microscopic treatment zones, which stimulate the production of collagen replacing damaged skin with naturally radiant and glowing skin".
WHAT TO EXPECT
The total duration of the treatment is approx 1.5 hours, including 45-60minutes of an extra-strong numbing cream. Trust me, the longer the better for this one, because you really don't want to feel the burn of the laser! The actual duration of the treatment is around 30mins which will set you back $385.00 for a single treatment.
Admittedly I have quite a high pain tolerance, and during the treatment, thanks to the numbing cream I felt only the slightest discomfort until we got down to the décolletage. Originally we were only going to laser my face without realizing how much was going to be left in the laser cartridge. Without hesitation, I said yes to using the rest on the back of my hands and neck. Boy, I wish I had numbed the hell out of those areas first.
The laser felt hot, very hot, and stung as it went across my neck and hand, I'd rate it a 7/10 on the pain scale.
The downtime
Immediately after the treatment, I was slathered in a physical sunscreen (zinc based) and was sent off on my merry way. Immediately after my face and neck looked extremely sunburnt, red, and slightly inflamed, feeling hot and sensitive.
The next morning, the redness was completely gone however my face felt quite rough to touch and looked like tiny scabs had formed across my face, neck, and hands.
For the first 48 hours, use a gentle cleanser, avoid actives, exfoliants, and rubbing your skin. Ensure to continue topping up with a physical sunscreen throughout the day as your skin will be more sensitive to UV.
THE BENEFITS
Clear + Brilliant is especially suitable for those who have sun damage, uneven skin tone, pigmentation, acne scarring, dull or lacklustre skin. Depending on your concern, you may need multiple treatments to see the best results.
Benefits include:
Smoother, softer skin texture
Minimise the appearance of pores
Brighter complexion
Reduced appearance of scars
not suitable for
While there are no limitations to age, the Clear + Brilliant treatment is best suited to those from the early 20s who suffer from early signs of aging and sun damage.
But like a lot of non-surgical treatments, due to the application of lignocaine (numbing cream), the treatment is unsuitable to those who are pregnant.
FINAL TAKEAWAY
Technically you're allowed to wear makeup after 24 hours, however, I decided to stay clear of makeup until my sandpaper face healed in full. After what felt like a lifetime, closer to 10 days, my baby soft skin started to come through, like a snake shedding its skin (well, not quite as dramatic).
I don't think I've ever been so impressed by any treatment in life! My skin was bright and clear, the texture was extremely smooth and soft. If there was one non-surgical treatment I can recommend, it would be the Clear + Brilliant hands down.
Read More From En Route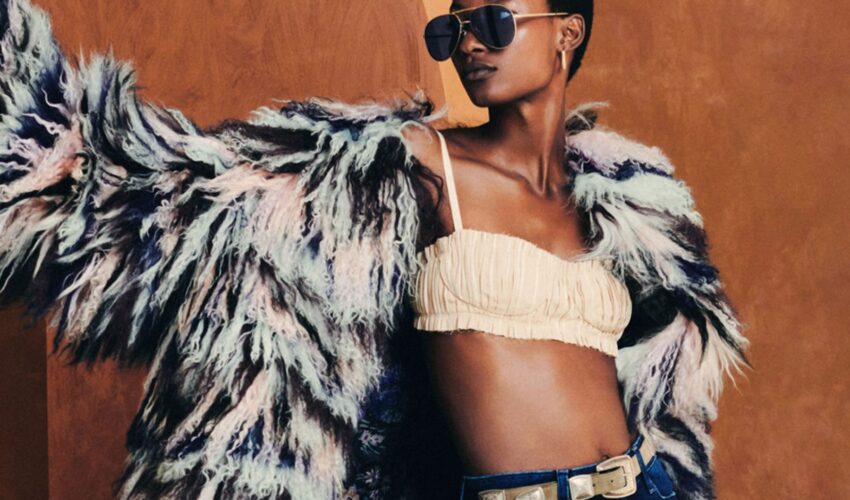 Beauty , Self , Style
06/23
come En-Route with us
Sign-up for our newsletter.
By clicking "submit", you agree to receive emails from En-Route and accept our privacy and cookie policy.