Recipes
Jessica Nguyen's Zucchini Pea & Mint Salad
The salad for your next BBQ
03/21
Share this:
Filed under Culture
Written by Jo Hombsch
Jessica Nguyen is the at-home Melbourne based cook that will inspire the most aspiring cook right down to those who really need some help in the kitchen. Telling us she is on a "mission to inspire people to cook at home for themselves and for the people around them, one Instagram story at a time."
Her 59,000-strong Instagram following will see her at home whip up and create very Italian recipes like Neapolitan pizzas and Spaghetti Al Limone, Asian favourites like Lemongrass Pork Rice Paper Rolls and our favourite crispy pancakes, Bánh Xéo to very easy to make Prawn Summer Rolls. With each of the recipes broken down and shared step-by-step in her Instagram highlights.
Jessica has shared with us her Zucchini, Pea and Mint salad that she made for a barbecue a few weeks ago. Letting us know her main rule for salads is that they should always be served in a shallow dish or patter rather than a bowl.
Print
Jessica Nguyen's Zucchini Pea & Mint Salad
---
Description
Zucchini, Pea & Mint Salad with radish, goats feta, Grana Padano and basil is the perfect summery salad for your next barbeque
---
1 zucchini, peeled into thin ribbons
1 cup of frozen peas, thawed
2 small red radish, thinly sliced
1 handful of mint
1 handful of basil, optional
2 cubes of Meredith Dairy goat's cheese, crumbled
1 tablespoon of finely grated Grana Padano or Parmigiano-Reggiano
1 tablespoon of olive oil
Juice of 1/2 a lemon
salt and pepper to taste
---
Instructions
1. Grab a large platter and place the ribbons of zucchini and peas onto the plate. Scatter the radish and basil.
2. Crumbled the goat's cheese into small blobs and finally grate the Grana Padano using a Microplane so there is a light sprinkle.
3. Place into the fridge until ready to serve and dress just before eating.
4. Drizzle a good glug of olive oil, squeeze half a lemon over it and a pinch of salt and pepper to taste.
Read More From En Route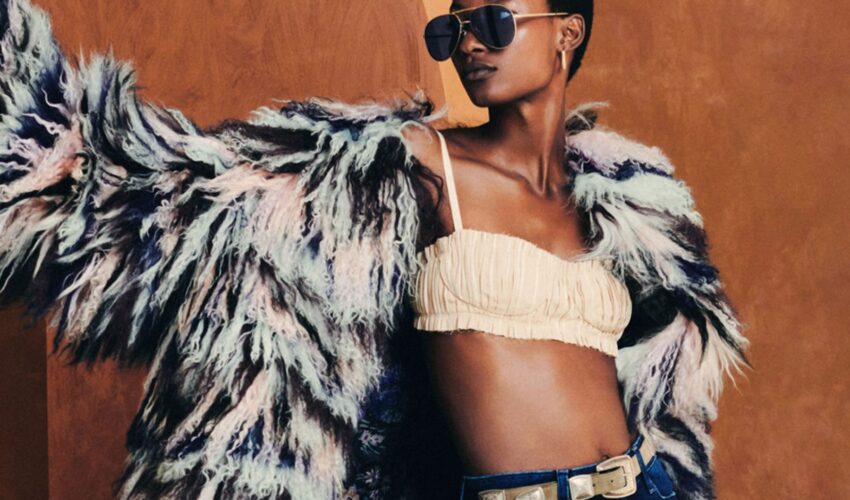 Beauty , Self , Style
06/23
come En-Route with us
Sign-up for our newsletter.
By clicking "submit", you agree to receive emails from En-Route and accept our privacy and cookie policy.