Culture
Luigi Esposito's Squid Ink Tagliolini
Italian pasta, no passport required
01/21
Share this:
Filed under Culture
Written by Jo Hombsch
A trip to the Amalfi Coast may be off the cards right now, however entertaining in the Australian summer has never been better. We've been blessed with sunkissed days and never-ending beaches at arm's length— we do summer well here in Australia, and most of these good days involve even better food.
So who better than Luigi Esposito's to help us with our a menu selection for that pending afternoon soireé. Luigi is a Sydney Italian Restaurateur, with his latest venture The Amalfi Way, a restaurant which pays homage to his homeland, born out of deep love for recreating the best of what the Amalfi has to offer.
Here, Luigi takes us through one of his signature pasta dishes, his Squid Ink Tagliolini. It's a dish filled with ingredients rich in flavour, colour, character, tossed in garlic, chilli and olive oil with lobster tartare. What's not to love?
Print
SQUID INK PASTA
---
500g Pasta/Pizza Flour
3 Whole Eggs
9 Egg Yolks
1 tbsp Extra Virgin Olive Oil
1 Pinch of Salt
2 tbsp Squid Ink
---
Instructions
Step One
Combine all the ingredients in a stand mixer with a dough hook attachment and mix on low speed for 10 minutes. The dough should come together within 2-3 minutes of mixing.
Step Two
Once the pasta is mixed, divide into 4 discs, and wrap them individually with plastic wrap and allow it to rest for 30 to 60 minutes.
Step Three
Using a lightly floured rolling pin, roll out the dough on a lightly floured surface to a rectangle, with the long edge facing you. Fold the right short edge two-thirds of the way to the left, then fold the left short edge over to meet the right. Rotate 90 degrees and roll out again to a rectangle. Repeat the folding and rolling process twice more. Cut dough into 4 strips as close to the width of your pasta machine.
Step Four
Set pasta machine at its widest setting.
Step Five
Set your pasta machine at its widest setting working your way down one number at a time on the dial of thickness until you achieve 2mm thickness. 
Step Six
Once you have the pasta rolled out, feed it through your Tagliolini attachment. If not, flour the sheets of pasta, fold in half, flour again and fold in half. Using a sharp knife, cut fine ribbons 2-3mm in thickness. Separate the strands of pasta and dust in flour to prevent clumping. Store pasta covered in the fridge until ready to use.   
Print
LOBSTER STOCK
---
2 Lobster Shells
1 Medium Onion
2 Stalks Celery
2 Large Bay Leaves
---
Instructions
Step One
Bring 10 to 12 liters of salted water to a boil and blanch the lobster (12 mins for 900 gr). Preferably undercooked as they will finish cooking in their sauce
Step Two
Remove lobsters and plunge in a bowl of iced water to stop the cooking. Once the lobsters are cooled, remove the tail, knuckle, and claw meat. Keep the tail and claw meat intact for your dish.
Step Three
With the shells from the cleaned lobster, combine the rest of the ingredients with 4 liters of water in a pot and allow to gently simmer for 1 hour.
Print
THE SAUCE
---
Author:

Total Time:

30 minutes

Yield:

4

1

x
500gr Squid Ink Pasta (recipe above)
1 Lobster (meat only)
1 Tbsp Extra-Virgin Olive Oil
6 Cloves Garlic (thinly Sliced)
8 Tbsp Datterini Cherry Tomatoes
1/3 Cup Brandy
Fresh Chilli
2 Lemons (zested and juiced)
1/2 Cup Chopped Parsley Salt
---
Instructions
Step One
Bring a large pot of salted water to a boil.
Step Two
In a large skillet heat olive oil on medium-high heat until hot. Add the garlic and chili.
Cook, stirring occasionally, 1- 2 minutes, or until lightly brown. Add the Datterini cherry tomatoes and brandy, season with salt and pepper.
Cook, stirring occasionally, 3 to 5 minutes, or until tomatoes are softened.
Step Three
Cook the pasta to "al dente".
Step Four
While the pasta cooks, add the lobster to tomatoes, season with salt and pepper. Cook, stirring occasionally, 2 to 3 minutes, or until cooked.
Step Five
Add the cooked pasta, to the skillet with the lobster and tomatoes. Cook, stirring frequently, 2-3 minutes, or until the pasta is coated in the sauce; season with salt and pepper to taste. (If the sauce seems dry, add in some of the reserved pasta cooking water to achieve your desired consistency.) Turn off the heat and stir in half the parsley.
Step Six
Garnish with remaining parsley and serve.
Prep Time:

10 minutes

Cook Time:

20 minutes
Read More From En Route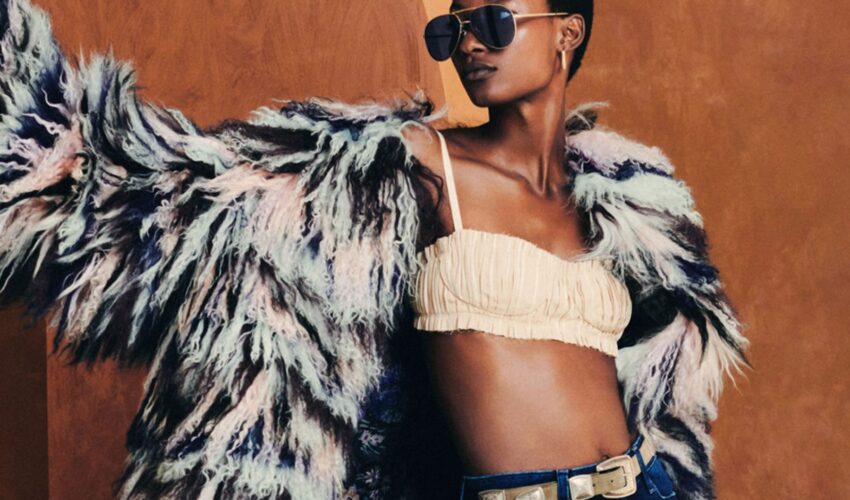 Beauty , Self , Style
06/23
come En-Route with us
Sign-up for our newsletter.
By clicking "submit", you agree to receive emails from En-Route and accept our privacy and cookie policy.