Beauty
Want A Snatched Jawline? You Need To Try Threads.
Tried & Tested
05/22
Share this:
Filed under Beauty
Written by Vira Anekboonyapirom
In this day and age, needles and jabs are all about the little tweaks that allow us to age un-gracefully, undetected – because slowing the process of ageing is big business and in true beauty fashion, prevention is key.
But what if I told you that these tiny little needles with threads at the end of it can leave you achieving an uber defined jawline without getting your contour out or going under. Think Bella Hadid and her highlighted jawline that broke the internet. (Swooning!) 
Enter: Matrix PDO Threads, your minimal invasion answer to a snatched jawline, because no one likes a "Jeck."
What are Matrix PDO Threads?
Stacey Sengos from En Vogue explains, "Matrix PDO Threads are a minimally invasive method of tightening and thickening your skin. Unlike thread lifts which use long barbed threads to lift skin, a Matrix PDO Threads treatment provides an improvement of fine lines and wrinkles by gradually stimulating natural collagen production."
"Matrix PDO Threads are made from a colourless, biodegradable synthetic polymer material called polydioxanone (PDO), which has been widely used as an internal suture material for over 50 years. Its use in aesthetics began in 2011 in Korea as a long barbed lifting thread."
Matrix PDO Threads come in a variety of textures: 
1. Matrix Mono Threads
A single PDO filament, meaning these threads are smooth and made without barbs making them minimally invasive. Quite often, these Mono threads are inserted into the skin in a mesh-like pattern to achieve maximum tightening effects. (This is what you'll expect with this jawline treatment)
Stacey explains, "After entering the skin, the threads activate collagen synthesis for a gradual skin tightening and skin rejuvenation effect. While Matrix Mono Threads tighten the skin, they do not significantly lift it."
Best for collagen treating neck sagginess, forehead lines, and facial wrinkles, adding volume to the cheeks. An average of 10 to 30 Matrix Mono Threads is typically used for each individual treatment area.
2. Matrix Double Screw Threads
Matrix Screw Threads have 1–2 intertwined threads. This type of thread is ideal for deep lines or folds, such as nasolabial folds, where they will help to provide volume to the treated area. Matrix Double Screw Threads will provide more skin tightening and rejuvenation than mono threads. 
THE TREATMENT
Duration: Jawline will take anywhere between 30-45minutes.
Downtime: Very little to minimal – you may experience some swelling and bruising in the area that has been treated. I always stay away from active skincare and makeup for at least 24 hours after the treatment.
Cost: For your neck and jawline area, you can expect to require up to 100 threads. In NSW, per-thread costs range from around $17 per thread up to $50 per thread depending on the clinic and/or the practitioner.
Does it hurt? Not really, you can expect a slight pinch in the more tender areas however if you're used to needles – you'll be fine!
BEFORE
AFTER 12 WEEKS
How long do the results last?

 
I started to notice results around 8 weeks post-treatment and the full result at 12 weeks (see above).
Threads help to create new collagen that supports your face and creates a natural tightening effect that will last 6–12 months after your initial treatment.
But as you can expect, results will vary depending on lifestyle factors such as smoking, alcohol, exercise etc. "It is recommended to have another Matrix Mono Thread treatment six months after the initial treatment to maintain the tightening effects," Stacey informs.
Suitability
Basically, anyone between the ages of 25-65 who would like to snatch their "Jeck" in (jawline and neck). In general, Matrix PDO Threads are best suited to individuals who are looking to address specific areas of the face and body where they would like to improve the skin elasticity, skin texture, or improve a very deep groove or fold.
NOT SUITABLE FOR:
 Pregnant or breastfeeding women.

 

Individuals who have a history of keloid scarring
Final Takeaway
There are so many things to love about a thread treatment, the fact that you can achieve such definition (that looks natural) in such a short amount of time without really having to lift a finger is just genius!
The diversity of threads are just beyond, you really have to try it to believe the results. If you're looking to reduce fine lines, lift saggy areas, create a defined 'jeck', or all of the above, look no further!
The treatment is such a great alternative for those who are after a full facelift without the downtown and without going under. Albeit, it's a little pricey but if you have a wedding or a special occasion coming up and you want something that's not going to require extended downtime and bandages – this one is a must try.
To find a clinic near you, visit En Vogue Skin here.
Read More From En Route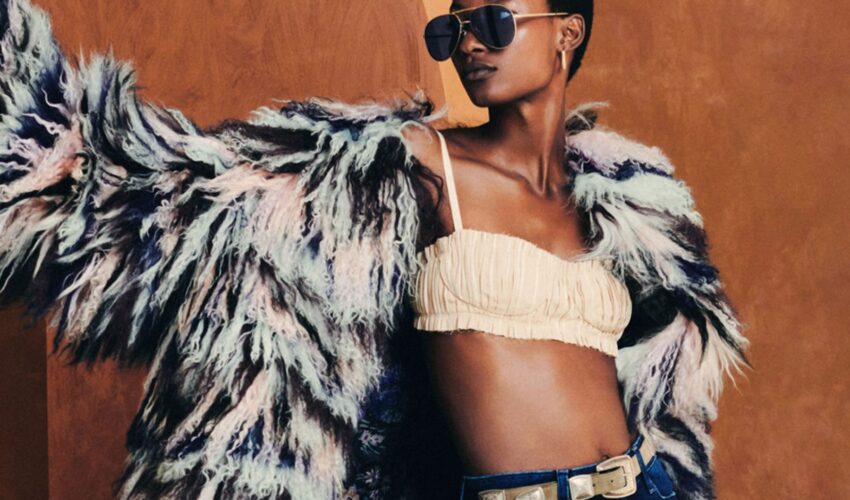 Beauty , Self , Style
06/23
come En-Route with us
Sign-up for our newsletter.
By clicking "submit", you agree to receive emails from En-Route and accept our privacy and cookie policy.