People
Meet The Designer Behind Chosen By Tuchuzy
Kate Anderson on this Bondi born label
10/20
Share this:
Filed under People
Written by Danielle Williams
Tuchuzy long ago evolved from a simple womenswear boutique into what you can now call nothing short of an institution. Carrying bespoke seasonal ranges from some of the best high street designer fashion in addition to their own in-house designer label. 
Chosen by Tuchuzy is the brainchild of brand founder Daria Sakic and Head Designer Kate Anderson. Together their vision has crafted an iconic cool-girl label now being recognised globally. Think ribbed essentials, timeless tanks and backless dresses you can easily inject into your day time or night time wardrobe; effortlessly cool at its core.
Here we wanted to step behind the label and see who Head Designer Kate Anderson really is, how she keeps her uber-cool Bondi abode and of course all while discussing styling must-haves. 
Join us En-Route with Kate Anderson in her Bondi home below. 
EN -
Where is one unexpected place you find design inspiration from?
I love the style captured at Fashion weeks and on the streets of Bondi.  Although fashion week is a bit different this year (alongside everything else), seeing how people wear or have an unexpected take on a timeless piece is what gets my creativity flowing.
EN -
Where do you find yourself having lunch most often?
I'm so lucky to live and work in Bondi. So, you'll generally find me on my balcony basking in the sun or grabbing a salad from fishbowl.
EN -
Who is the Chosen girl?
She is the epitome of the Bondi lifestyle. 
The Chosen girl lives and breathes Bondi, as we do. Her relaxed style is a mixture of current trends, wardrobe essentials all with ease of wear and fluidity.
EN -
Design playlist. What are you top 5 songs to get s*it done?
WILLOW Wait a Minute!
HEART Barracuda
CHILDISH GAMBINO Summertime Magic
BRENTON WOOD Oogum Boogum Song
THE RAPTURE No Sex For Ben
EN -
If you could only wear one piece of clothing for the rest of your life, what would it be?
My style and key pieces change with the weather and my mood, but if I had to pick one? I love swimwear.  
It's so versatile and can bring an outfit from day to night. 
One of my go-to outfits is a bikini. I live in them as soon as the weather hits above 24 degrees.  I love throwing a girlfriend singlet and shorts like the Chosen by Tuchuzy shorts over it in the day then pairing a bandeau bikini with high waisted pants and heels for night, under an oversized blazer. 
Recently, I've been obsessed with the Hunza G collection and the Jean Bikini in Bubble Gum is on my wish list.  
EN -
Your favourite look from the new collection?
The new styles dropping later this week online and in-store!
Head to our Instagram tomorrow to see them first!
EN -
What are three things you always have on your desk?
Coffee
Water
Tape measure
EN -
Three phone apps you use every single day?
Instagram
The Moon
Afterpay
EN -
Your top 5 essential pieces from the new collection and why?
#1 The Annie Knit Pant: The perfect relaxing pant, ideal for the couch or paired back with an oversized band tee for a relaxed vibe
#2 Dua Backless Polo Top in Pink: Paired back with the Annie knit pant in Pink for a matching combo or broken cup with a pair of Redone Jeans
#3 The Girlfriend Singlet in Ocean: My new favourite colour, bold and fresh
#4: Lipa Midi Dress Mint: The perfect day to night dress. Mint is a colour we will see in the trends for a while to come
#5: The Ana Mini Dress in Lemon: This is a new style launching online and in-store this week. I will be living in this all summer
Chosen by Tuchuzy
Lipa Backless Polo Midi Dress
$249.00
Chosen by Tuchuzy
Annie Knit Pant
$219.00
Chosen by Tuchuzy
Dua Backless Polo
$189.00
Chosen by Tuchuzy
Mimi T-Shirt
$149.00
Chosen by Tuchuzy
Dua Backless Polo
$189.00
Chosen by Tuchuzy
Mimi T-Shirt
$139.00
Read More From En Route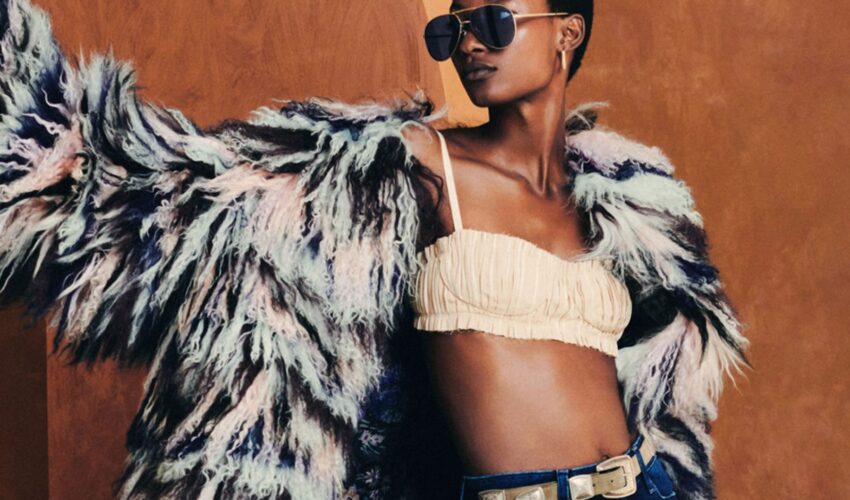 Beauty , Self , Style
06/23
come En-Route with us
Sign-up for our newsletter.
By clicking "submit", you agree to receive emails from En-Route and accept our privacy and cookie policy.